If you visit the paradisiacal destination of Cancun, you can't miss the wonderful adventure parks it offers its visitors. The adventure parks are very characteristic attractions of this area of the Mexican Caribbean, where you can find endless activities and experiences to live with all the adrenaline and be surrounded by nature.
Among the fantastic offer of parks, Xel-Ha stands out, which has become the favorite of many visitors thanks to its significant number of activities and the beauty of its natural scenery. Furthermore, Xel-Ha has won national and foreign tourists' hearts due to its unique experience. In Xel-Ha, you will find coves, lagoons, cenotes, caves, culture, gastronomy, nature, fun, relaxation, and more.
Find more information to visit Xel-Ha and enjoy your day in this adventure park to the fullest. Discover all the details you need to plan your visit and solve all your doubts about it.
Where is Xel-Ha located?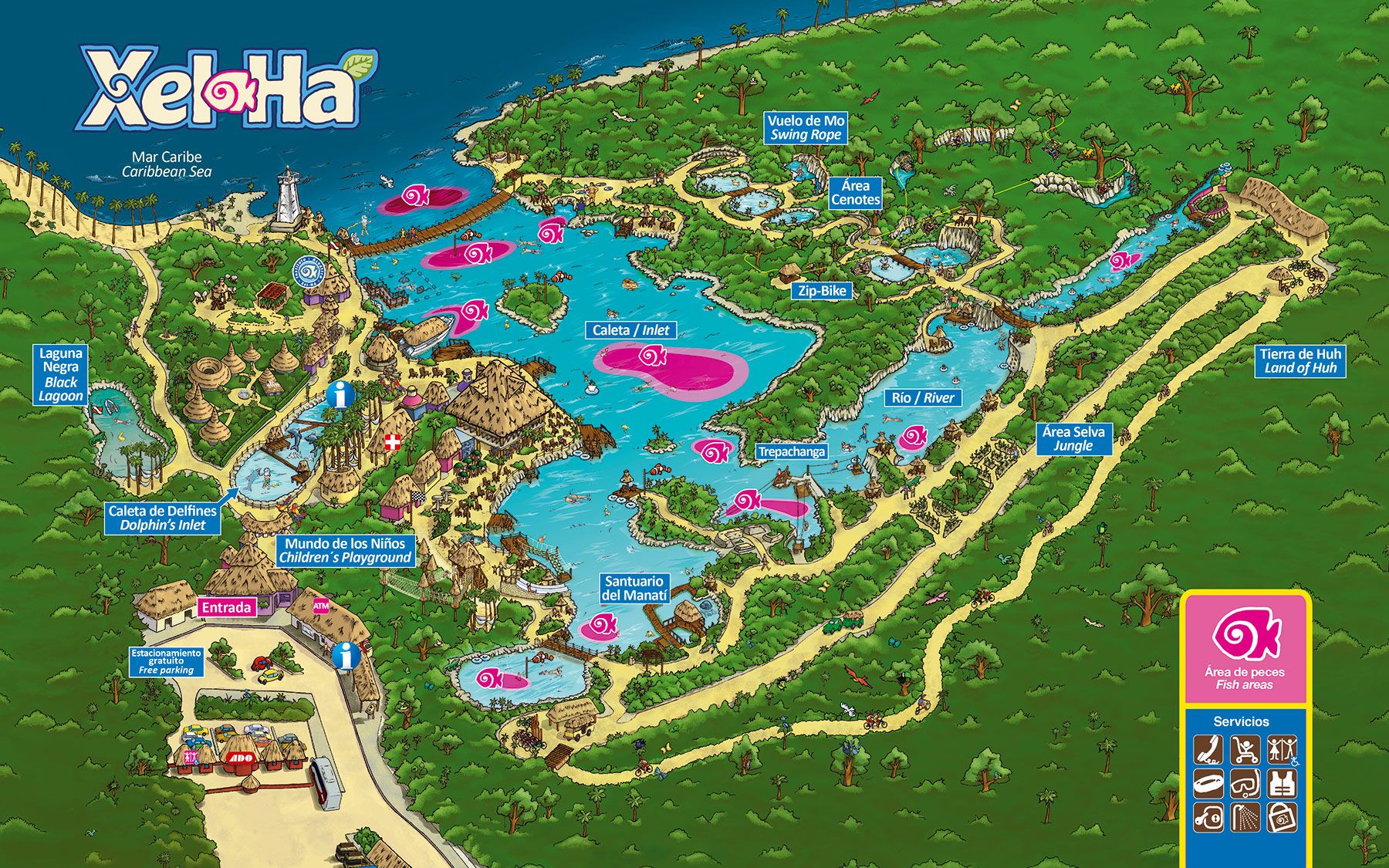 Xel-Ha is located in the state of Quintana Roo, Mexico, specifically 110 km south of the city of Cancun, 9 km from the Archaeological Zone of Tulum, and 40 km from Coba.
Xel-Ha Hours
Xel-Ha Adventure Park is open Monday to Sunday from 8:30 am to 6:00 pm.
Xel-Ha Prices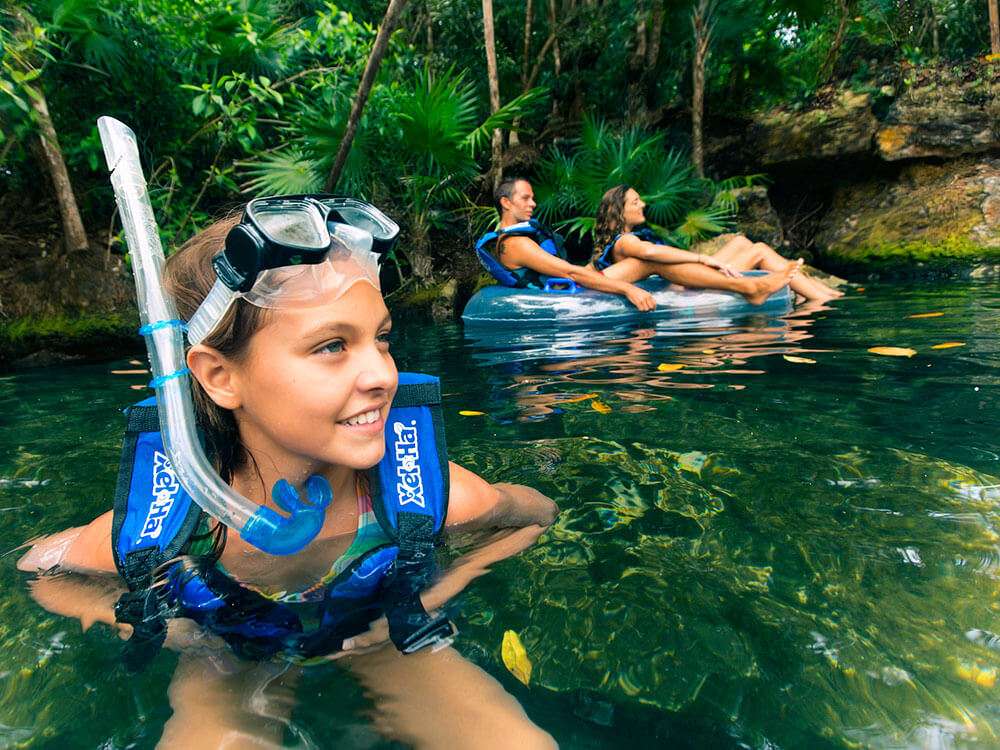 The prices to enter Xel-Ha depend on the type of ticket you choose. The most economical and basic ticket is Xel-Há All Inclusive, which costs approximately $1,980 MXN (98 USD) per adult, while children pay $980 MXN (50 USD).
The Xel-Ha Total ticket includes all the basic Xel-Ha All Inclusive amenities, plus the possibility of choosing 1 of the park's optional activities. This is priced at $2,684 MXN (133 USD) per adult and $1,848 (90 USD) per child.
Children under 4 years old get in free, while those from 5 to 11 years old only have to pay half the adult ticket.
How to get to Xel-Ha?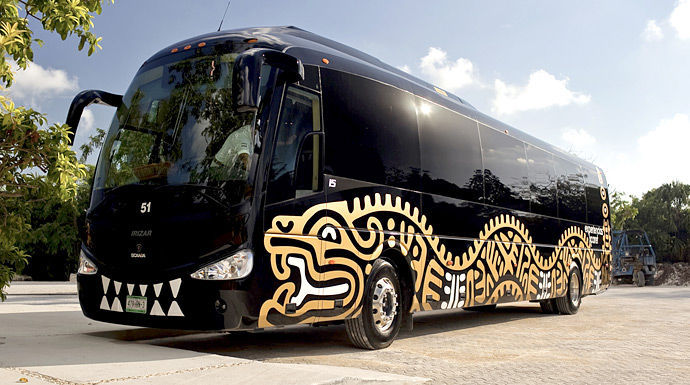 Xel-Ha has a tour that offers a transportation service at a particular cost. However, since the park has free parking, more independent travelers can arrive by car or using a Cancun Private Transportation service.
If you have a more limited budget, ADO bus routes can also help you get close to the park.
What to do in Xel-Ha Cancun?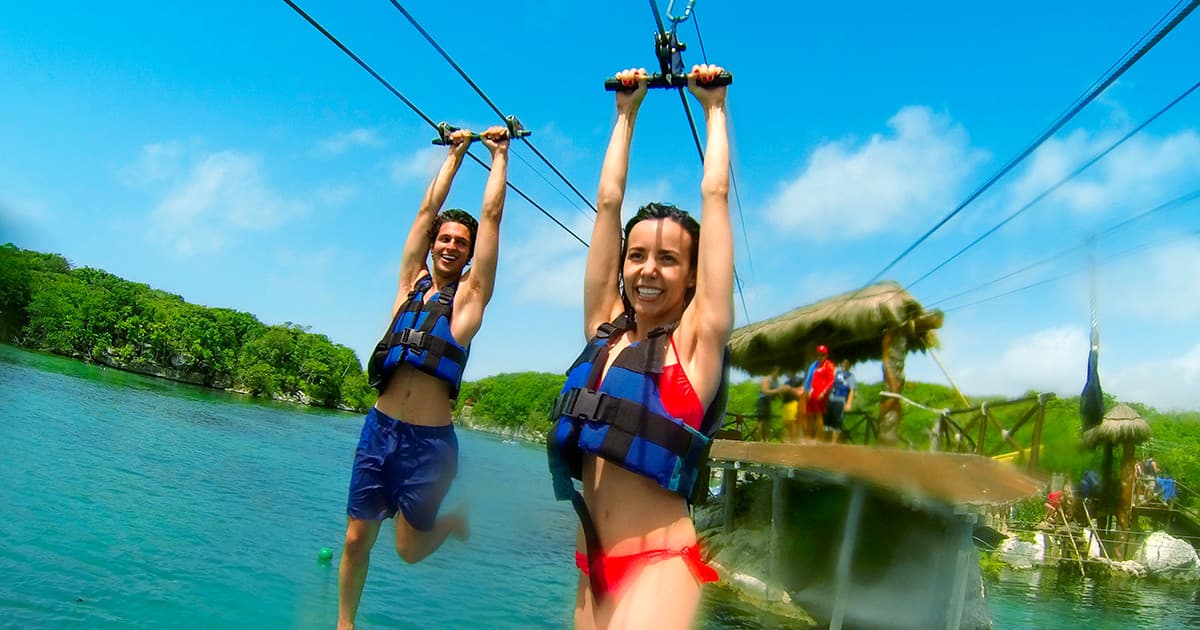 Xel-Ha is characterized for being an adventure park with a wide range of aquatic and adrenaline-filled activities, such as snorkeling, scuba diving, zip lines, and much more.
The park is divided into thematic areas; some activities you can do in Xel-Ha are:
Whimsical Bay
Mangroves
Cenotes
Stone of courage
Subway rivers
Cove
Lighthouse viewpoint
Snorkeling
Aquatic zip lines
Pink snail sanctuary
Trails through the jungle
Garden with trees of the region
Nursery
Meliponarium
You can also find some other activities with an extra cost, such as:
Swim with dolphins
Seatrek
Snuba
Spa
Zip-Bike
Adrenaline (boat ride with sea movements)
Encounter with manatees and rays
Tips for visiting Xel-Ha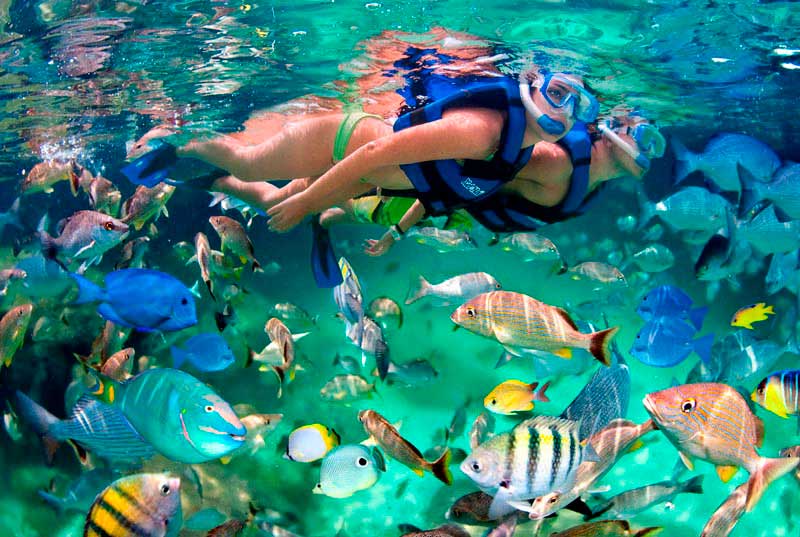 Finally, you must know some tips for your next visit to Xel-Ha, which can be very useful to have a better experience:
Arriving early is essential to make the most of the day.
Buy your tickets in advance and take advantage of discounts.
Use your bathing suit under your clothes to save time.
Remember to bring a change of dry clothes, sandals, an extra cell phone battery, and a towel, among other necessary items.
Plan your route in advance to save time.
Use biodegradable sunscreen to avoid damaging the water and wildlife.