Travel Guide to Visit Playa del Carmen in 2023
Look no further for a comprehensive guide to Playa del Carmen! This incredible destination boasts breathtaking beaches, stunning natural scenery, exceptional cuisine, and vibrant nightlife.
You can fully immerse yourself in the experience by living, working, and playing in Playa del Carmen for over a month, indulging in activities such as swimming in caves, cenotes, the ocean, and a rooftop pool bar, as well as sampling traditional Mayan food, tacos, and even fine dining in a cave.
Overall, Playa del Carmen, Mexico is one of the trendiest destinations in Mexico. This extensive travel guide provides all the information you need to know when planning your trip to Playa del Carmen.
Why Visit Playa del Carmen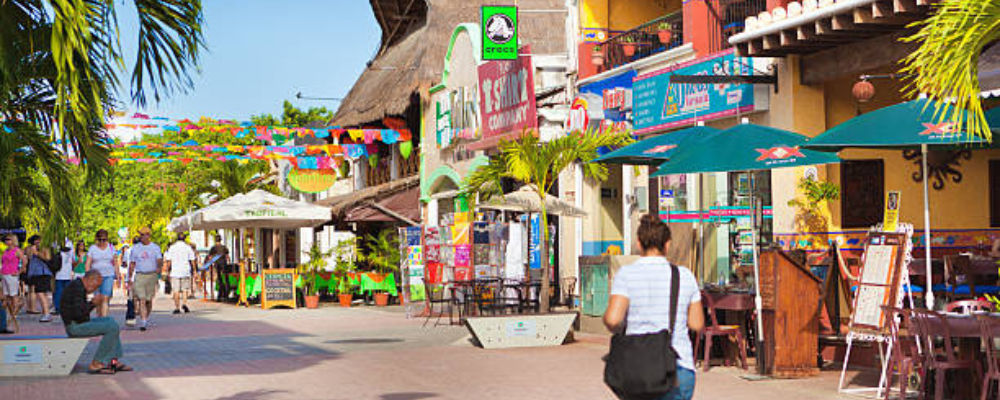 Despite the fact that its name contains the word "playa", most people who have been there will tell you that Playa del Carmen's beach is actually not that special. Maybe they're perfectly fine, but when you compare Playa del Carmen to Tulum, it lacks turquoise water.
So why would anyone travel to Playa del Carmen? The number one reason everyone travels to Playa del Carmen is that the city is strategically located to explore the best of the Riviera Maya. Because it provides nearly all major cities on the Yucatan Peninsula are accessible on day trips from Playa del Carmen.
Second, Playa del Carmen offers the cheapest accommodation and cost of living in this part of Mexico. Cancun is littered with expensive all-inclusive resorts, and Tulum's growing popularity has driven hotel prices up, but in Playa del Carmen you can find great accommodations for just $50 a night. .
In short, if you're looking for the best combination of location, comfort, and price, Playa del Carmen is the perfect base for your Mexico vacation.
When to Go to Playa del Carmen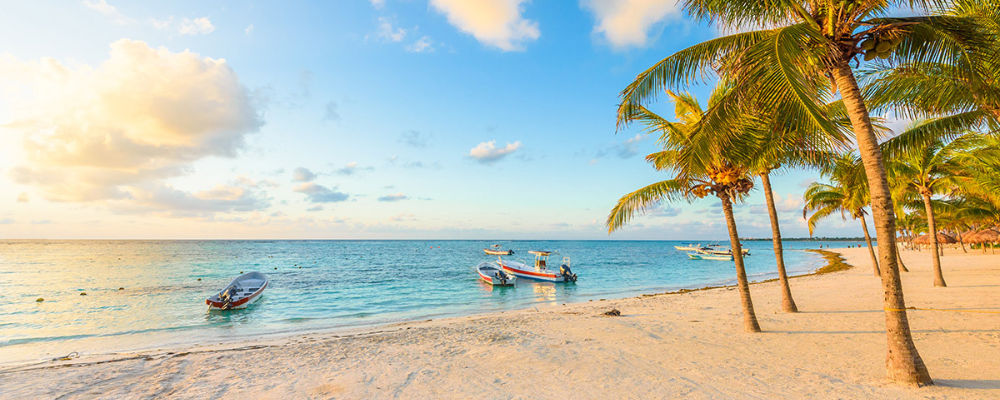 What is the best month to go to Playa del Carmen? In general, the period between October and April provides the best weather for a visit to Playa del Carmen. However, keep in mind that February, March, and April are highly sought after months for tourists, resulting in a surge in prices during this period.
Is there a rainy season in Playa del Carmen? Playa del Carmen experiences a rainy season from June to October, which can make the weather uncomfortably hot and humid.
How many days do you need in Playa del Carmen? If you plan to visit Playa del Carmen, spending five to seven days would be enough to get a basic idea of the city. However, many visitors choose to stay longer due to the city's growing popularity among remote workers.
Is Playa del Carmen Safe?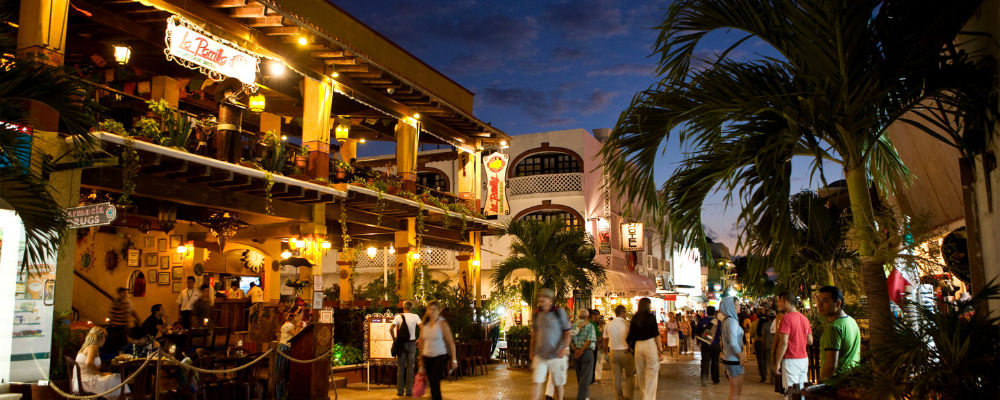 Mexico tends to receive negative coverage in US and European news, with almost every instance of cartel violence or crimes against tourists making headlines. As a result, it's understandable that many tourists are concerned about the safety of traveling to the country.
Regarding Playa del Carmen, it's generally considered a safe destination for tourists, despite occasional incidents of serious cartel-related violence. The most common crimes tourists may encounter are pickpocketing and petty theft. If you use common sense and stay within the tourist areas, your trip to Playa del Carmen is likely to be safe.
How to Get to Playa del Carmen
If you are coming to Playa del Carmen from abroad, you may land at Cancun airport and travel to Playa del Carmen from there. Luckily, there are several ways to do this.
Private Transfer to Playa del Carmen
If you're feeling exhausted from a long flight or don't want to deal with negotiating prices or navigating public transportation, hiring a public transfer is a convenient option.
Private transfers may be more expensive, but they're also more straightforward, although they require pre-arrangement before arriving in Mexico. eTransfers is a family-owned local company that provides private transfers to Playa del Carmen.
Drive from Cancun to Playa del Carmen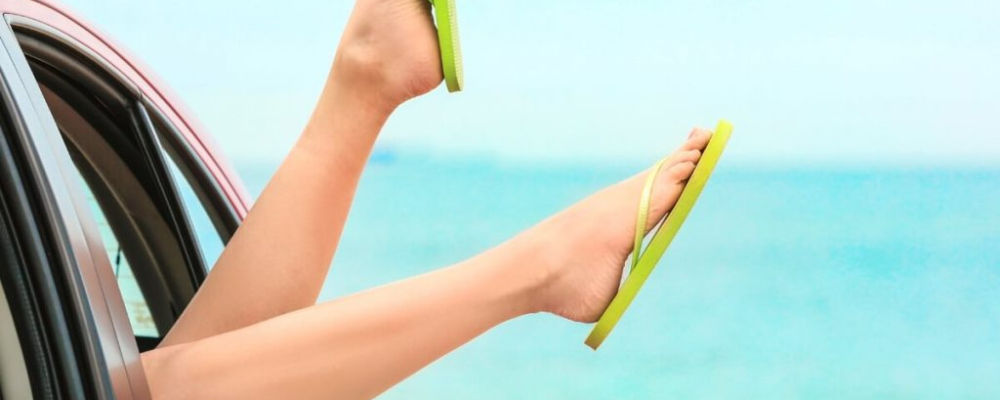 If you're planning to travel around the Yucatan Peninsula or the Mayan Riviera, renting a car in Playa del Carmen is the most practical option. Although driving customs differ from those in the US or Canada (stop signs and speed limits are more like suggestions), getting from one place to another.
However, be cautious of a dubious scam in Mexico where rental car companies advertise rentals for as little as $1 USD per day, but then add on costly "mandatory" insurance fees. This is a prevalent scam, and it's one of our top tips for avoiding trouble while traveling in Mexico.
ADO Bus from Cancun to Playa del Carmen
Did you know that the Mexican bus company ADO runs a direct bus from Cancun Airport to downtown Playa del Carmen?
To take the ADO bus, simply buy your ticket upon arrival at the airport, confirm your seat number and departure time, and board the bus. You may need to wait for a while, depending on the schedule, but the comfortable charter buses and user-friendly system are well worth it.
Things to Do in Playa Del Carmen
Playa del Carmen is brimming with numerous exciting activities and attractions. Here you have a complete list of top 10 favorite attractions in Playa del Carmen
Stroll La Quinta Avenida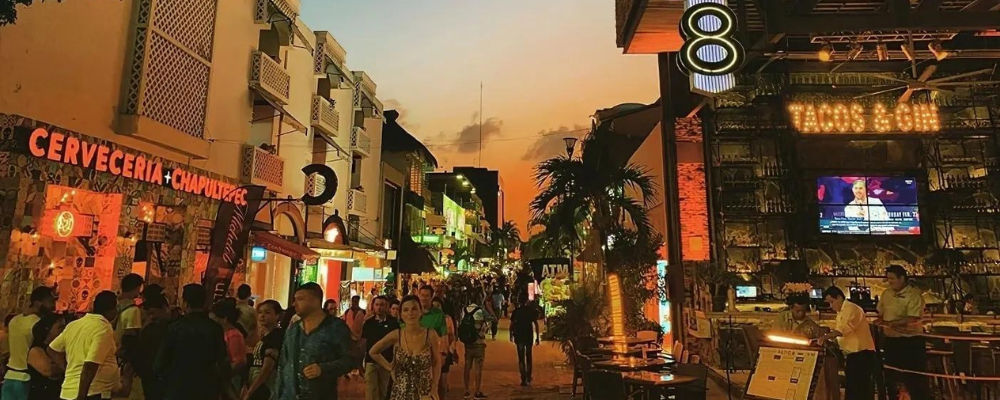 5th Avenue, also known as La Quinta Avenida, is the principal tourist destination in Playa del Carmen. It is home to exclusive boutiques, diverse restaurants, and branded outlets.
During the day, this area can get crowded, and visitors should be alert to avoid falling victim to scams. Visiting 5th Avenue is a necessary experience when in Playa del Carmen, Mexico.
Visit the Frida Kahlo Museum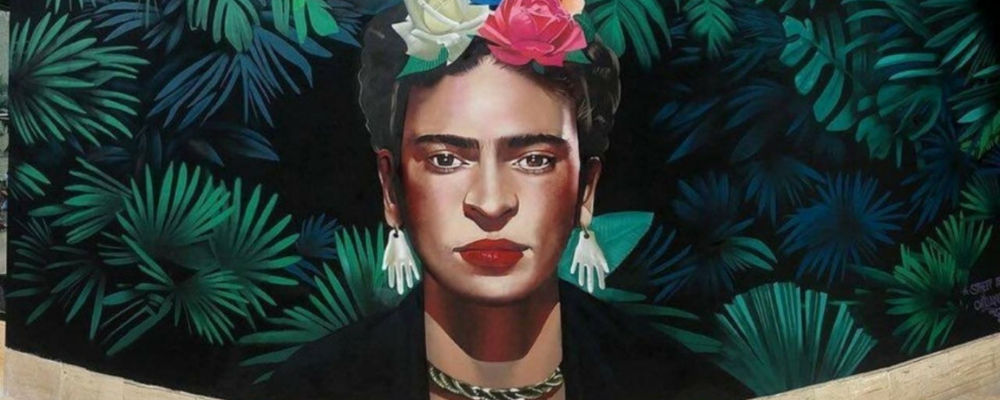 It's unlikely that museums will be a top priority for most visitors to Playa del Carmen. However, if you're interested in a break from the usual activities and would like to learn about Mexico's national history, you should check out the Frida Kahlo Museum.
The Frida Kahlo Museum is not just a collection of her artwork, but rather a narrative of her life. You will learn about her connection with Diego Rivera, the hardships she faced, and how she found the drive to create her enduring masterpieces.
Try Some Water Activities
There are numerous aquatic activities available to experience in Playa del Carmen, such as swimming, snorkeling, scuba diving, jet-skiing, and windsurfing. Regardless of your preferences, you will find a water sport that suits you. Simply go to the beach and explore the options available.
Relax on Playa del Carmen Beaches
Playa del Carmen's beaches can become crowded due to their popularity, with buildings situated so close to the water that relaxation may be hard to come by. If you prefer a quieter spot, head down to Playacar, where you can find expansive beaches, clear waters, and the Xaman-Ha ruins.
Visit a Few Cenotes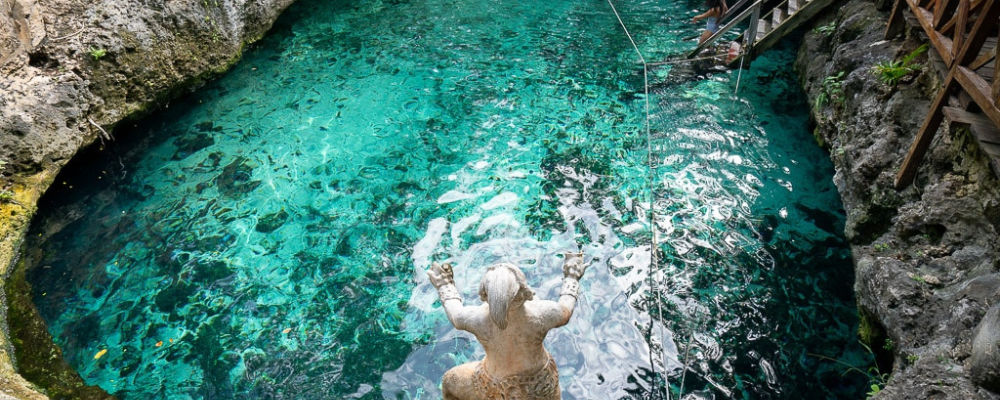 There are numerous cenotes around Playa del Carmen, which are limestone sinkholes filled with fresh water, fish, and moss. Swimming is a popular way to explore them, but you can also snorkel or scuba dive. Some of the best cenotes to visit include Cenote Azul, Chikin-Ha, Crisitano, and Jardin del Eden.
Visit the Rio Secreto Caves
Exploring a cave is a must-do activity in Playa del Carmen, and the Rio Secreto Caves are one of the best places to do it. Taking a tour allows you to walk and swim through the passageways, learn about their history, hear the sounds of stalactites, and feel friendly fish brush against your legs.
Hang Out at a Beach Club
If you're looking to add some luxury to your beach experience, head to one of Playa del Carmen's many beach clubs. Lido Beach Club is one of the best value options, with a friendly staff and delicious lemon pie.
Swim in a Rooftop Pool
Rooftop pools in Playa del Carmen are popular with both locals and tourists. Be Playa is one of the best, with a warm pool, great ambiance, and delicious Mezcal cocktails.
Take a Salsa Dancing Class
Salsa dancing is a fun and memorable experience in Playa del Carmen, and there are plenty of spots to go. La Santanera and Mojito Queen are among the more popular ones.
Join a Walking Tour
Taking a walking tour is a great way to learn about Playa del Carmen's culture and history. Estacion Tours offers a free 3-hour walking tour that covers Mayan culture, recent conservation efforts, and helpful tips. Alternatively, the highly-rated Local Walking Food Tour is a more comprehensive option that includes plenty of delicious food.
Best Nightlife in Playa del Carmen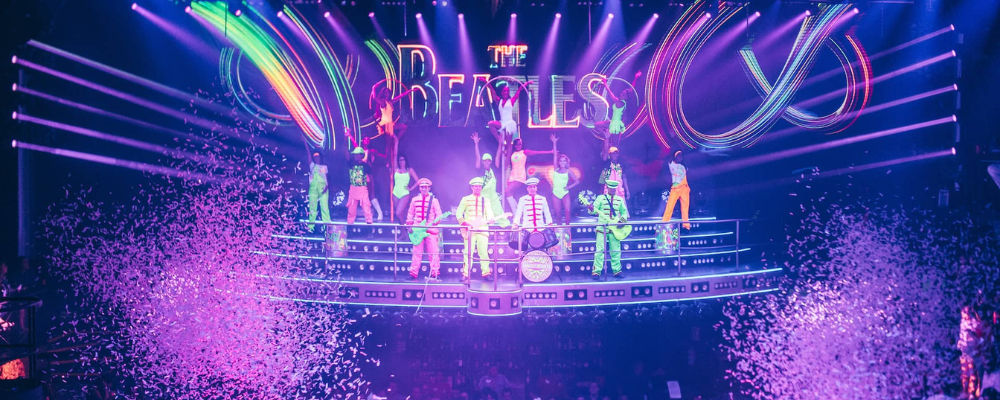 Coco Bongo
Coco Bongo is a well-known party venue with locations in Cancun, Punta Cana, and Los Cabos, but the Playa Del Carmen location is the most popular for nightlife. This Mexican party destination is famous for a reason: it is one of the wildest parties you'll ever attend.
At Coco Bongo, you can expect to find acrobats, unlimited drinks, a wide variety of music, and a dance floor where you can dance all night long. Although the ticket cost is $80 USD per person, it's worth it for the open bar, entertainment, and overall experience.
Coco Maya
Coco Maya is a must-visit club in Playa del Carmen, especially if you're searching for a club by the beach. It's a popular spot in the city, and it's an incredible experience to dance all night while overlooking the ocean.
La Bodeguita del Medio
La Bodeguita del Medio, named after the famous Cuban nightclub, may be smaller than other clubs in the area, but it still offers plenty of entertainment.
On Mondays and Wednesdays, you can enjoy free salsa lessons, and the club also features a lively dance floor, endless mojitos, and staff who are equally enthusiastic about having a good time as you are.
Mandala
Mandala is an important nightlife spot in Playa del Carmen, situated in the heart of the city. It's a two-story club with Asian-inspired decor, a diverse selection of music, and a cosmopolitan vibe. A suggestion to save some money for party lovers is to choose the $55 USD open-bar option.
Best Restaurants in Playa del Carmen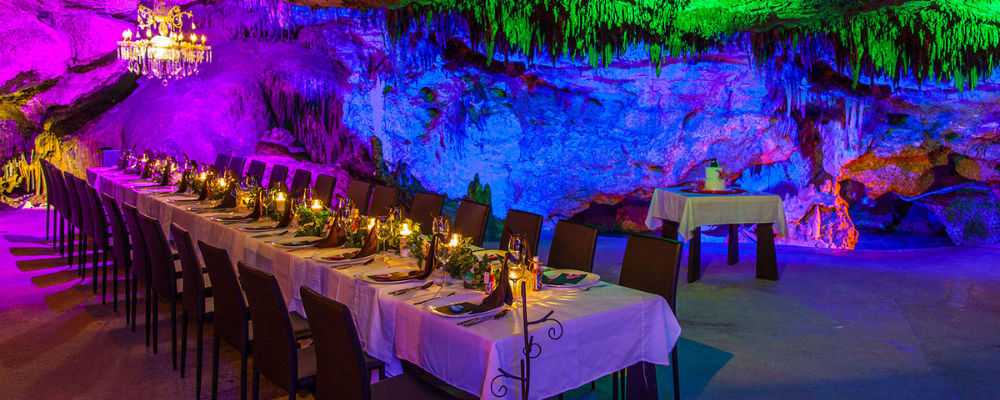 El Fogon
El Fogon is widely recognized for serving the most delicious tacos in Playa del Carmen, Mexico. Their tortillas are made fresh, and each table comes with a multi-layered salsa stand. The taste of their sirloin con queso taco is particularly outstanding.
However, the downside of dining at El Fogon's Playa branches is the long queues. To bypass the line, we propose going during off-peak hours or stopping by for a late-night bite.
Alux
Alux is a high-end restaurant that offers a unique dining experience as it is situated underground in a cave. You can enjoy the finest Mexican spirits and delicacies while surrounded by a distinctive atmosphere.
Although the prices are considered expensive in Mexico, it is still affordable if you plan accordingly. After dining, the staff will encourage you to explore the rest of the cave, making it a worthwhile experience.
Zitla
Zitla is a casual dining establishment that focuses on a blend of American and Mexican cuisine, with an open layout that promotes a relaxed atmosphere.
Additionally, the restaurant features an extensive bar, showcases a variety of murals and artwork, and offers live music on specific occasions.
Cerveceria Chapultepec
If you're trying to save some money, visit Cerveceria Chapultepec, which has two locations in Playa del Carmen. The dollar menu is famous and the staff is very friendly. The restaurant also has lively music and serves delicious comfort food. Make sure to try the fish tacos, which come with a salsa bar.
Where to Stay in Playa del Carmen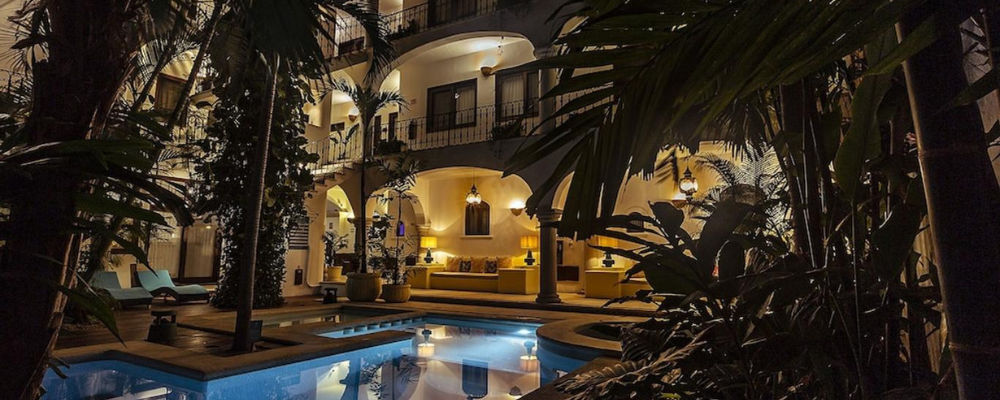 Choosing the right accommodation in Playa del Carmen largely depends on your budget, preferences, and personal style. Regardless of whether you're a backpacker or prefer luxury travel, the city offers a variety of hotels, hostels, and rental options to meet your needs. The key is to read reviews carefully and select a centrally located hotel.
Best Hotels in Playa del Carmen, Mexico
Condo Hotel Fabiola is an elegant and opulent accommodation option that you should consider if you desire a luxurious stay.
On the other hand, Hacienda del Caribe, a reasonably-priced hotel with great reviews, is situated near the beach, boasts Mexican-style decor, and offers a swimming pool.
Best Hostels in Playa del Carmen, Mexico
Wabi Hostel.is a vibrant and enjoyable place for backpackers on a tight budget to return to after a day of exploring.
The Yak Hostel is one of the highest-rated hostels in Playa del Carmen. You can take an excellent Mojito class on the premises.
Day Trips from Playa del Carmen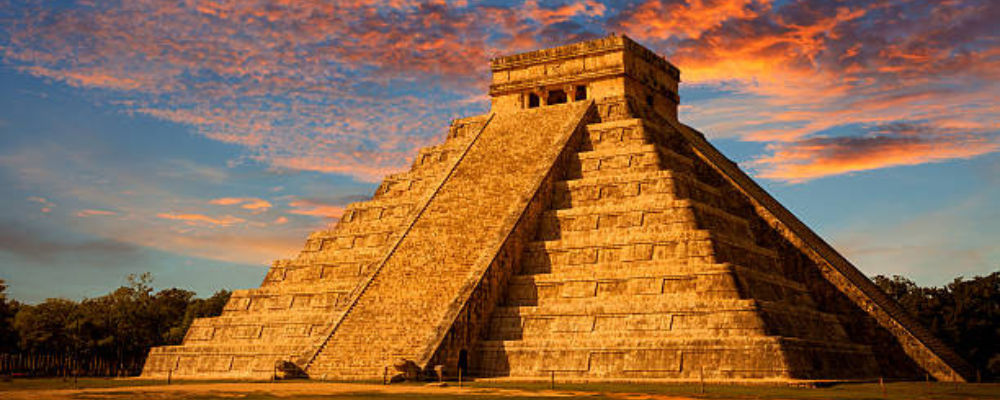 Playa del Carmen benefits from a strategic location, making it a perfect base to explore the best activities in the Riviera Maya as day trips. The article provides a comprehensive list of day trips and excursions, but here are some of our top picks.
1- Chichen Itza
Chichen Itza is a renowned destination in the Yucatan Peninsula and is considered one of the New Seven Wonders of the World. In the past, it was utilized as a place of gathering for Mayan ceremonies and its most prominent structure, the El Castillo pyramid, dates back to 550 AD.
It's advisable to arrive early to avoid the crowd and heat, and it usually takes around 2-3 hours to explore the entire site.
How to Get to Chichen Itza from Playa del Carmen
There are two main options to get from Playa del Carmen to Chichen Itza.
The ADO bus is a popular choice and takes around 2.5 to 3.5 hours, depending on the bus schedule and your connection in Valladolid.
However, taking a tour is also a great option as there are many highly-rated tours available. One recommended tour takes you to Chichen Itza, Valladolid, and a cenote.
2- Tulum
Tulum, located on the Mayan Riviera, is known for its bohemian vibe, gorgeous beaches, welcoming atmosphere, and fantastic dining options.
It caters to all budgets, with a variety of accommodation options ranging from shared hostel dorms to luxurious hotels. Additionally, the Tulum Ruins, a must-visit attraction, offer breathtaking views.
How to Get to Tulum from Playa del Carmen
There are several ways to get from Playa del Carmen to Tulum, and the easiest way is by taking the ADO bus. The journey only takes an hour and costs around 70 pesos.
However, note that you can take the bus from downtown Playa del Carmen to either the Tulum Ruins or Downtown Tulum, which requires a bit of a walk between the two.
If you're looking for a more adventurous option, you can take a Colectivo, which is a small shuttle bus that the locals prefer, and it will take you from downtown Playa to downtown Tulum, with a few stops along the way.
Another exciting way to explore Tulum is by taking a tour that includes ziplining and snorkeling.
3- Akumal
Akumal, a town located just 30 minutes away from Playa del Carmen, is known for its opportunity to swim with sea turtles.
Although it's possible to rent snorkeling gear and swim with the turtles on your own, it's suggested to take a guided tour to fully experience it.
How to Get to Akumal from Playa del Carmen
There are several ways to get to Akumal from Playa del Carmen, including taking a tour with an experienced guide who will lead you through swimming in a cenote and snorkeling with sea turtles.
You can also hire a taxi to take you to Akumal, but be sure to negotiate the fare before entering the car.
Alternatively, you can take a Colectivo, but be sure to inform the driver of your desired destination.
4- Cozumel
If you're seeking a simple escape from Playa del Carmen, then make sure to include Cozumel in your travel plans.
The island is well-known for its stunning beaches, superb scuba diving opportunities, and relaxed atmosphere, making it ideal for a day of adventure.
Nonetheless, keep in mind that Cozumel is a primary cruise ship port, so it can become quite crowded when a ship is in dock.
If possible, plan your visit to Cozumel during the low season or when you know there won't be a cruise ship in the area.
How to Get to Cozumel from Playa del Carmen
The Cozumel Ferry Terminal is conveniently located in downtown Playa del Carmen, making it easy to access the island. A round-trip ticket costs approximately 400 pesos, and ferries depart every thirty minutes.
Pro Tip: There are two ferry companies available at the terminal, one being a budget option (Winjet) and the other a slightly more luxurious option (Ultramar). While both ferries are new and comfortable and go to the same location, the budget option is recommended to save money.
5- Valladolid
Valladolid, a charming colonial town located only one hour away from Playa del Carmen, is situated near Chichen Itza and is one of the most fascinating towns to discover in the entire Yucatan peninsula.
It is an ideal place to experience Mexican culture through walking tours, authentic Mayan eateries, and various art exhibitions. Moreover, Valladolid is a pedestrian-friendly town, and the residents are extremely cordial, with many of them making an extra effort to ensure your comfort. Furthermore, the town is strikingly beautiful.
During your visit to Valladolid, make sure to explore some of the nearby cenotes, browse the stalls at Mercado Municipal, appreciate the artwork at Casa de los Venados, and visit Iglesia de San Servicio.
How to Get to Valladolid from Playa del Carmen
The most convenient transportation option to travel from Playa del Carmen, Mexico to Valladolid is by using the ADO bus service. The bus runs several times per day and the travel time is approximately 90 minutes. You can purchase a round-trip ticket for less than 200 pesos.
Travel Tips for Playa del Carmen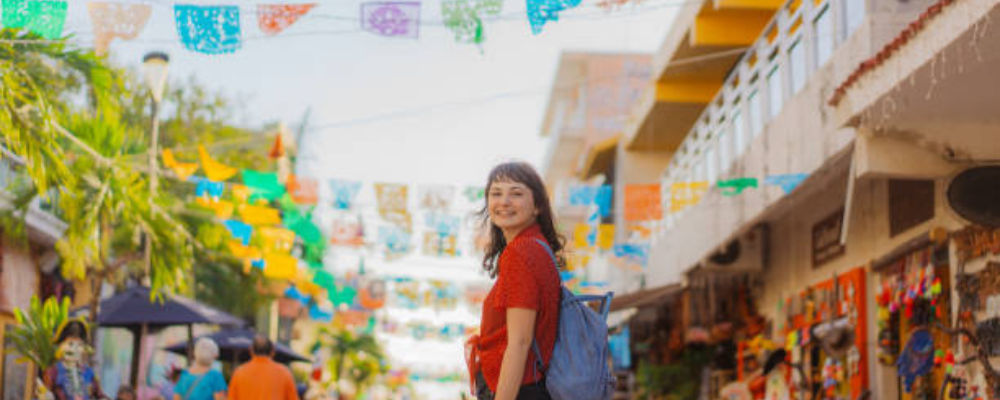 A comprehensive guide to traveling to Playa del Carmen would not be finished without some helpful recommendations. While we have an entire article detailing all the essential information you need to know before traveling to Mexico, the following are some of the most crucial tips to keep in mind when visiting Playa del Carmen:
Tip #1 - Have Pesos on Hand
Although some establishments in Playa del Carmen may accept US dollars, the exchange rate is unfavorable and can result in higher costs.
Additionally, a limited number of businesses in the area accept credit or debit cards as payment. It is advisable to use ATMs located in reputable banks throughout Playa rather than carrying a large amount of cash from the beginning of the trip.
Tip #2 - Learn a Little Spanish
Although it is commonly believed that English is sufficient to navigate through the Yucatan Peninsula, experience suggests otherwise. While English is commonly spoken in tourist areas, venturing beyond these zones requires the use of Spanish to communicate effectively.
Many taxi drivers have limited knowledge of English, prompting you to hone your Spanish language skills. To ensure clear communication, it is advisable to learn basic Spanish greetings, currency values, and proper pronunciation of your accommodation's location.
Tip #3 - Cabs are Very Affordable in Quieter Areas
As a traveler in Mexico, it is likely that you will pay higher prices for certain services than the locals. However, you should not have to overpay for regular taxi rides.
To avoid paying exorbitant fees, it is best to avoid hailing taxis near busy areas such as 5th Avenue, the bus station, or the ferry terminal. Instead, walk a short distance away from the beach and seek out taxis in quieter areas.
Tip #4 - Tipping is Common
Playa del Carmen is characterized by vibrant yellow buildings and palm trees. While tipping is customary in Mexico, the practice differs somewhat from Europe, the United States, or Canada.
In general, tipping taxi drivers is not required, but it is common to tip around 10-15% for food or services. Alternatively, leaving the change from the bill is also acceptable.
However, it is important to note that some restaurants may surreptitiously add a tip to the bill, even though this is not permitted. Therefore, it is advisable to carefully review the bill to avoid double-tipping.
Tip #5 - It's a Modern City
Playa del Carmen has undergone a significant tourist boom in the last decade, before which it was a peaceful town. Consequently, the city is quite modernized, and offers all necessary amenities.
Whether you intend to stay for a short period or an extended duration, you can find various clothing stores, grocery shops, laundromats, and different types of accommodations in Playa del Carmen.
Tip #6 - Playa del Carmen is Very Safe
As with any other travel destination, it is important to exercise caution when visiting Playa del Carmen, Mexico. This is especially true if you intend to indulge in nightlife activities.
Nevertheless, if you adhere to basic safety measures, it is likely that your trip will be free from untoward incidents.