Complete guide to Punta Cana
Punta Cana is one of the favorite tourist destinations for hundreds of travelers every day of the year. Read on and discover everything you need about this beautiful destination in this complete guide to visiting Punta Cana! Find the best places to visit, places to eat, hotels, resorts, transportation, and more exciting information about Punta Cana.
Punta Cana General Information - History of Punta Cana
Punta Cana is located on the east coast of the Dominican Republic. It is popular for its beautiful white sand beaches, crystal clear waters, and year-round tropical climate, ideal for those who want to escape the cold winter of many cities. The area has developed primarily as a luxury tourist destination, with a large number of resorts, hotels, and activities to enjoy.
Punta Cana has grown fast in population, economy, and tourism in the last decades, but its history goes back to Spanish colonization. The Dominican Republic was discovered in 1492. Over the years, Punta Cana has changed, becoming one of the most popular tourist destinations in the Caribbean.
Where is Punta Cana located?
Punta Cana is one of the most popular destinations in the Dominican Republic and is located in the Caribbean, precisely in the province of Altagracia, which is located east of the country.
Many people confuse Punta Cana with Mexico and even search for travel to Punta Cana Mexico. Still, you should know that Punta Cana is a city in a completely different country.
Below is a map of the Dominican Republic where you can visualize and locate Punta Cana: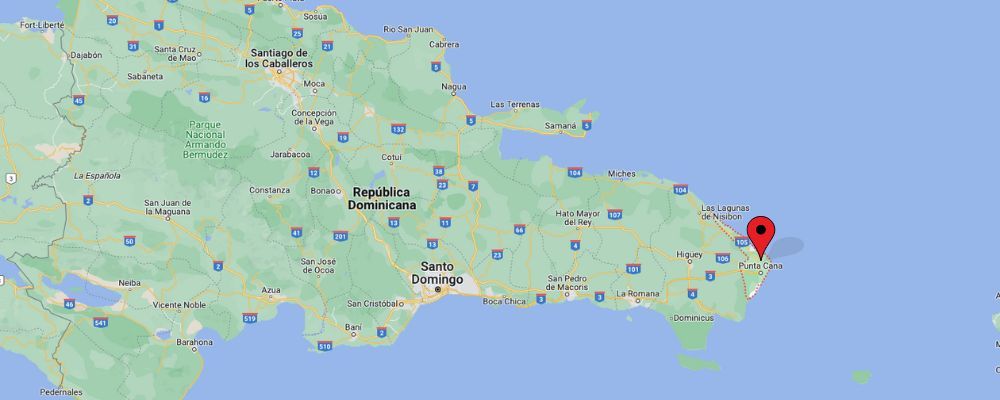 Best places to visit in Punta Cana this 2023:
Punta Cana, one of the most tourist cities in the Dominican Republic throughout the year, has hundreds of perfect tourist sites to visit and get to know, no matter your reason for travel or who you are traveling with.
Punta Cana has over 20 km of beaches; Bávaro, Macao, and El Cortecito are among the most popular. Learn more about these and more destinations in this post.
Take advantage of one of the best tourist sites in this complete guide to visiting Punta Cana, and prepare your bags for the best experience in the Dominican Republic.
Playa Bávaro
Playa Bávaro has become the most popular beach in Punta Cana due to the beauty of its turquoise blue waters with white sand, a beautiful characteristic of Caribbean beaches. This is a paradise on earth for beach lovers and crystal clear waters. Relax under the giant palm trees, do water sports, or enjoy a delicious meal in front of the sea of this beautiful beach.
The sea of Playa Bávaro is ideal for those who like to practice water activities such as scuba diving or snorkeling, as it is usually very calm. If you plan to visit this beach, don't miss an underwater tour to see the famous coral reef of the area.
Near Playa Bávaro, you can find Barceló Bávaro Beach, where you can stay and enjoy an incredible ocean view.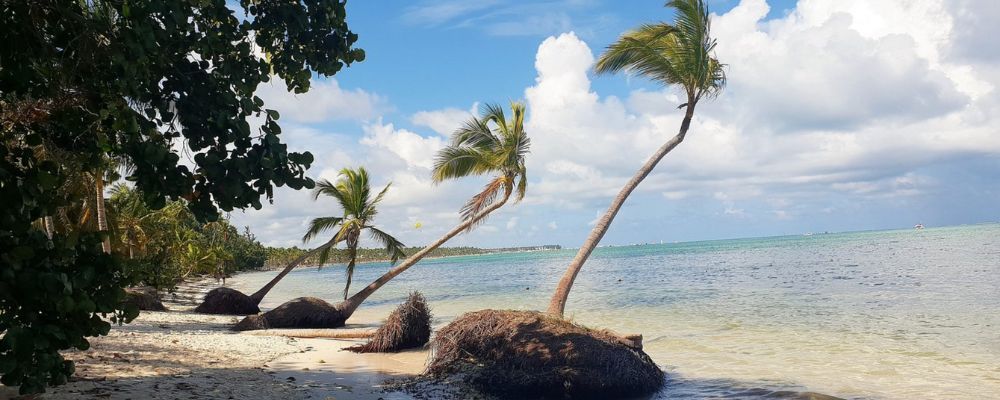 Isla Saona
Isla Saona is perfect for escaping the big crowds in Punta Cana. This tropical paradise is close to Punta Cana and can be reached by boat, yacht, or motorboat. Isla Saona has beautiful pristine beaches, crystal clear waters, and a natural environment you won't want to miss for anything.
Saona Island is off the southeastern coast of the Dominican Republic, precisely in La Romana, and is part of the Parque Nacional del Este. Don't miss a visit to this beach and enjoy the island's stunning beaches.
Hoyo Azul
Are you an adventure lover? Hoyo Azul is the ideal enclosed cenote with crystal blue water. Swim in its refreshing crystal clear waters and dive amidst subway rocks hundreds of thousands of years old.
Hoyo Azul is one of the most popular attractions in Punta Cana due to its vibrant blue waters, the result of the depth and clarity of the cenote.
Visiting Hoyo Azul cenote is a unique experience for anyone who loves nature and adventure. This cenote is surrounded by tropical vegetation, which creates an impressive and truly relaxing environment. You can rent snorkeling equipment to explore the depths of this wonderful cenote. It is ideal for children and adults alike.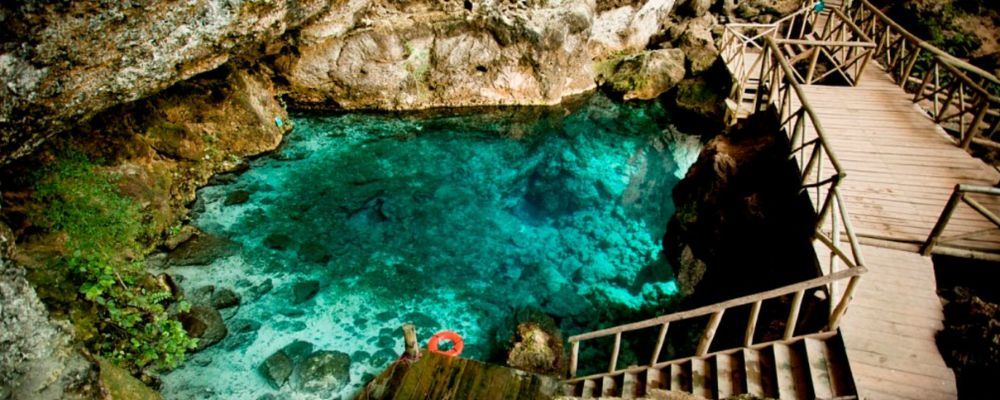 Hoyo Azul es una zona protegida, por lo que todos los visitantes deberán respetar el entorno de este sitio y cumplir con las instrucciones otorgadas por los guías de turista o encargados del parque.



Parque Nacional del Este
The Parque Nacional del Este in Punta Cana is a natural reserve in the southeastern Dominican Republic, in the Samaná and Punta Cana peninsula. It is one of the most important national parks visited in the country. This park covers an area of approximately 420 square kilometers. This park preserves and protects the terrestrial and marine ecosystems of the region, as well as its incredible diversity.
It is possible to take boat excursions from Punta Cana and Bayahibe to visit this park.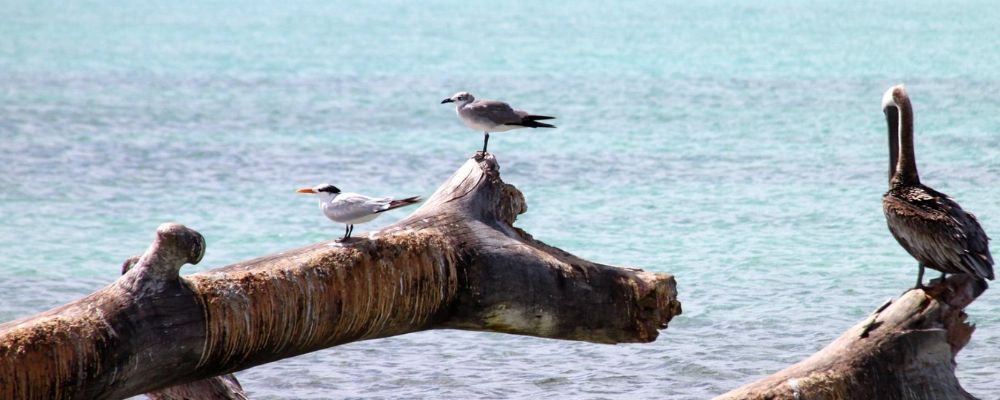 Punta Cana Excursions
In Punta Cana, you can take excursions with your partner, friends, and even your family.
Taking excursions in Punta Cana and the rest of the Dominican Republic is an incredible plan for all those who wish to practice something extraordinary during their vacations.
If you want to get to know life in the nearby villages, traditions, and customs of the Dominican Republic, it is highly recommended to visit the inland areas of the country. If you plan to do sports activities such as canyoning or hiking, do not hesitate to go into the interior of Punta Cana to get to know the most impressive natural reserves, beaches, rivers, islands, and waterfalls of the Dominican Republic.
The most popular excursions in Punta Cana are:
Safari 4x4
Undoubtedly, touring Punta Cana in a 4×4 vehicle will be one of your favorite activities because in addition to having miles and miles of beautiful beaches.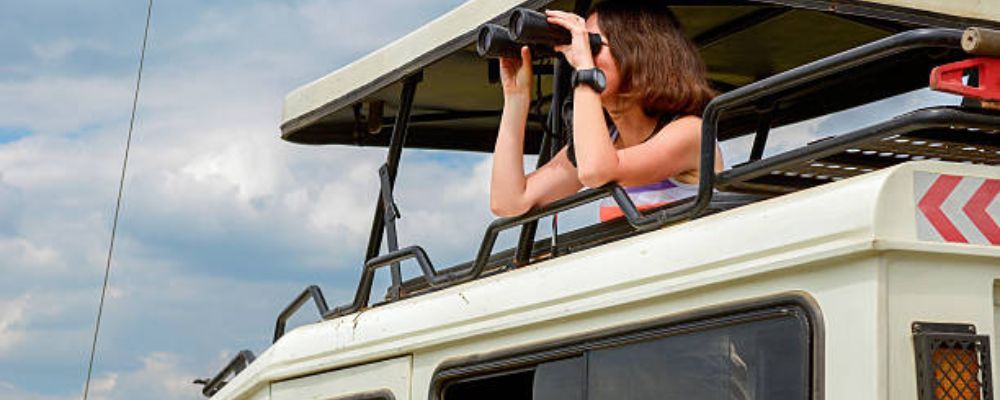 Scape Park
Scape Park will probably be one of the experiences you can't miss in Punta Cana, don't miss this magnificent experience, where you can enjoy a cenote, zip lines, cliffs, subway exploration, and even a relaxing time on the beach.
Swim with Dolphins
Whether you are young or old, swimming with dolphins is one of the things you can't miss in Punta Cana. Come face to face with these extraordinary aquatic mammals and let yourself be carried away by the most incredible experience.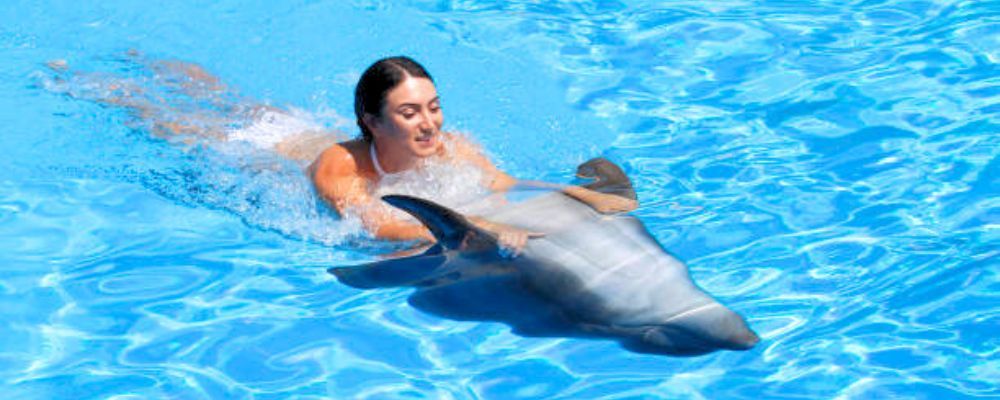 Scuba Diving
Diving in the crystal clear waters of Punta Cana can be a challenge for many due to the equipment and strict instructions to follow; however, it is one of the most incredible and unforgettable activities in Punta Cana. Live with fish, enjoy the wonderful reef, and swim freely in the beautiful Caribbean waters of Punta Cana.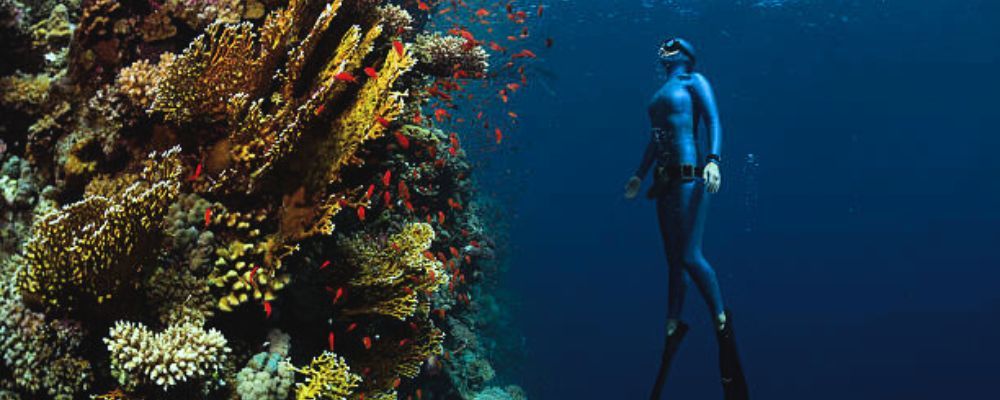 Snorkel
Enjoy an incredible snorkeling activity in Punta Cana, this activity is ideal for the whole family, and some snorkeling tours include snorkeling equipment for swimming in Punta Cana.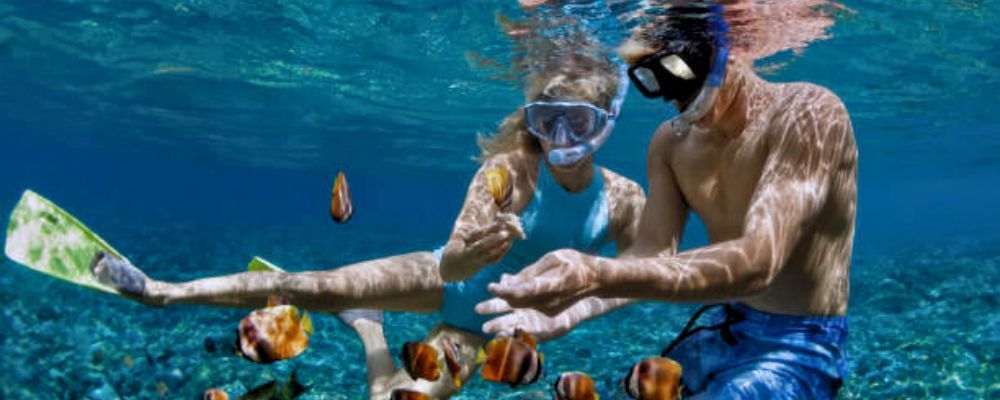 Buggy Tour
One of the activities you can't miss is the Buggy Tour. Enjoy tours in 4x4 vehicles like never before. Tour the beaches of Punta Cana in style and go at your own pace while you get to know every beach corner of this beautiful city.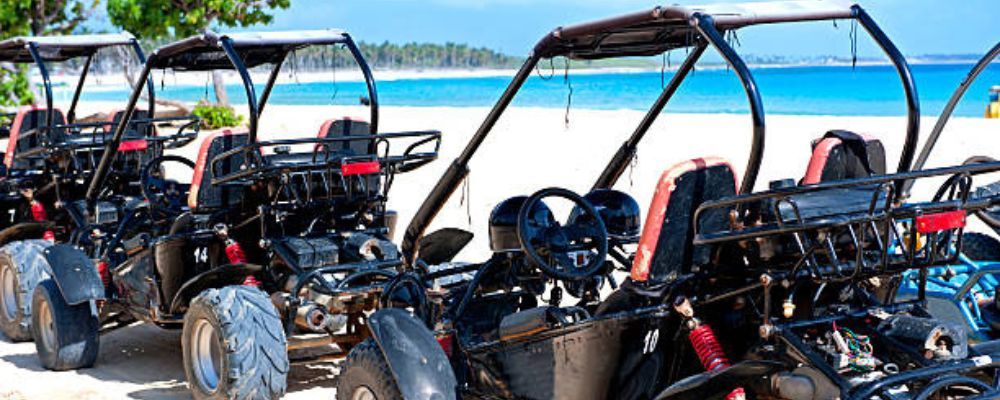 Boat Ride
A boat ride along the beaches of Punta Cana will be one of the activities you will get the most out of, especially if you are traveling as a couple or with your family since boat trips are usually very dynamic, so adrenaline and fun will not be missing in this experience.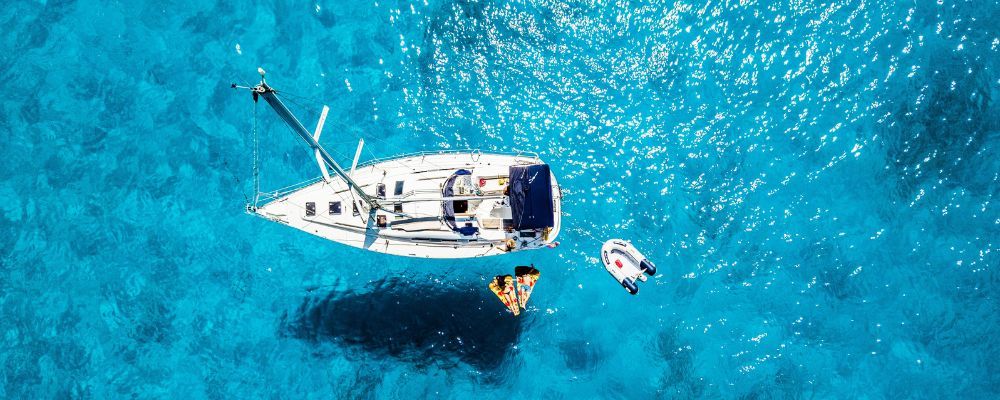 Parque natural del este
The Natural Park of the East is one of the most emblematic sites of Punta Cana due to the variety of flora and fauna you will find in every corner. In addition to this, if you are one of those who love outdoor activities, this activity is ideal for you because you can also enjoy activities such as hiking and cycling.
Water sports
If there is something that characterizes Punta Cana is its water activities; enjoy water skiing in the water, Paddle Boarding, and even Parasailing in the heights to enjoy the incredible turquoise waters that this destination has to impact anyone who visits it.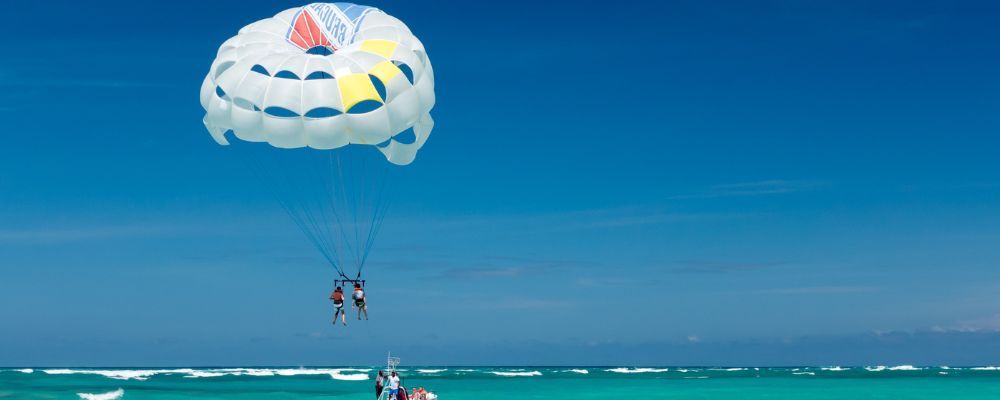 Nightlife
Punta Cana has an incredible variety of bars, discos, nightclubs, and beach clubs with live music in front of the sea. Take a night off and have the time of your life in Punta Cana's vibrant nightlife.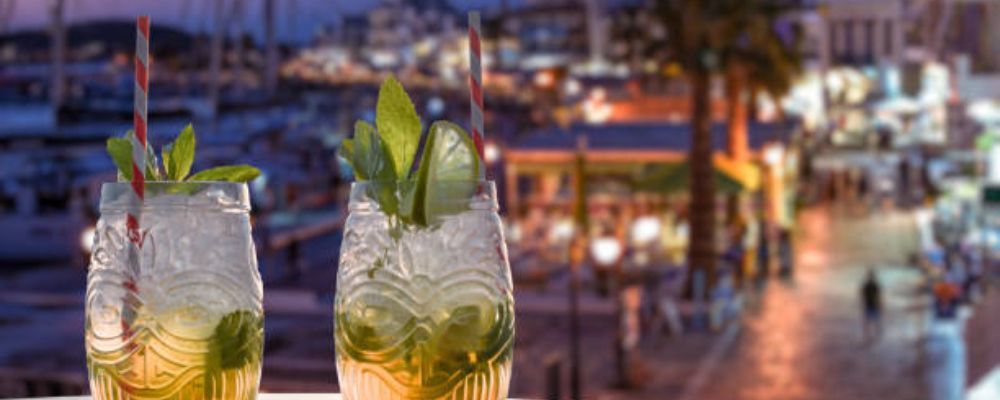 Local culture
Nothing is better than getting to know the local history and culture through city tours. Don't miss a dip into Punta Cana's local culture at the Museo del Mar, where you can learn all about the history of this beautiful city. You can also visit the tobacco factories, a must to learn about the process of Dominican cigars and cigars, definitely an experience.
Saona Island
Taking a catamaran and touring the beautiful beaches of Saona Island from Punta Cana is one of the must-do activities for your vacation.
Enjoy a beautiful starfish sanctuary at the bottom of the sea and huge sandbanks in the middle, where you can make stops to take stunning pictures.
To go from Punta Cana to Saona Island, you must first travel to the coast of Bayahibe (1 hr from Punta Cana), and from there, you can take a boat or catamaran to go to this wonderful island.
Shopping
Shopping malls in Punta Cana are a must on your trip, where you can find everything from handicrafts to clothing and accessories from world-class brands.
Here is a list of the most popular shopping malls in Punta Cana
Palma real shopping village

San Juan Shopping Center

Blue Mall Punta Cana

Plaza Punta Cana Village

Downtown Punta Cana
Where to Eat in Punta Cana
Jellyfish Beach Restaurant
Located 4.4 km from Bávaro beach, this restaurant offers gourmet food, fresh seafood, and a beautiful ocean view. Perfect for a romantic dinner with lobster and wine or a meal with friends in front of the sea.
Also, if you are on a strict diet, this is the ideal place; they have vegetarian options and gluten-free dishes!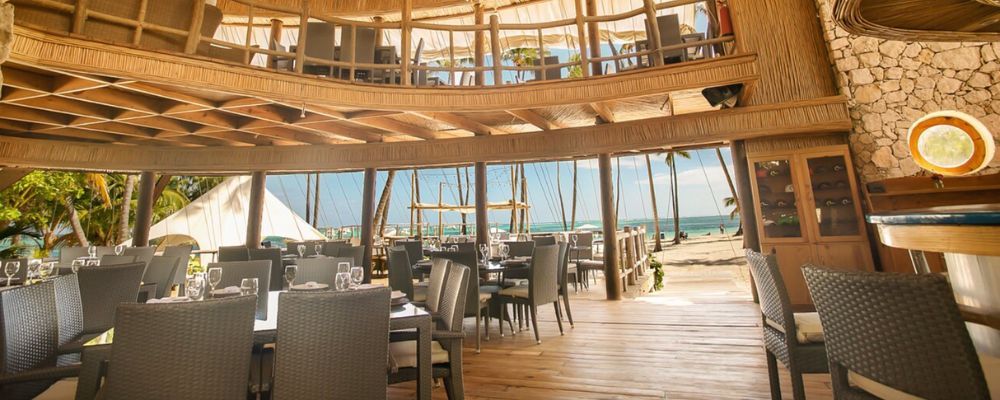 La Yola
This restaurant is built in the shape of a fishing boat, and it is located in the exclusive Punta Cana Resort & Club and offers a wide range of Caribbean, Latin, and Seafood cuisine, in addition to a variety of delicious dishes, from seafood to international dishes and delicious cuts of meat. Its privileged beachfront location offers an exquisite and fresh ambiance.
Bamboo Restaurant
If you are looking for local Dominican food, this is the perfect place. It offers authentic Dominican dishes in a cozy and relaxed atmosphere, ideal for enjoying an evening with family, friends, alone, or as a couple.
Accommodation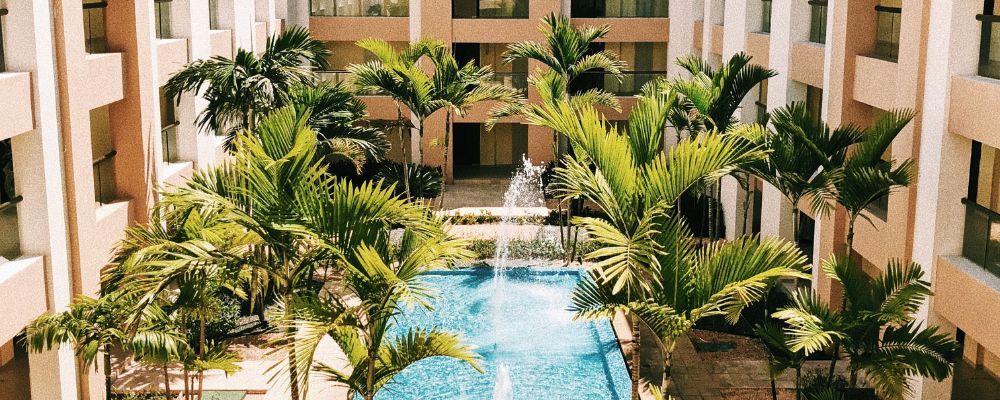 Punta Cana offers various lodging options, from luxurious all-inclusive resorts to boutique hotels and private villas. Some of the most popular resort alternatives include:
Puntacana Resort & Club
This is one of the most exclusive resorts in Punta Cana, with beautiful beaches, world-class golf courses and a wide range of services and amenities.
Barceló Bávaro Palace
Located at Bávaro Beach, this resort offers an all-inclusive luxury experience with multiple restaurants, pools, a spa, and a wide range of activities.
Hard Rock Hotel & Casino Punta Cana
This resort is known for its vibrant atmosphere and entertainment facilities. It features a giant swimming pool, casino, restaurants, and nightclubs.
Transportation in Punta Cana
The most convenient way to get around is to use Airport taxis or private transportation services in Punta Cana. You can find multiple services such as car rentals and even shared transfers from the hotel you are staying at to the airport. However, these usually leave at specific times, so you will have to wait long periods until your transfer departs, or even risk taking one and not knowing if it will pass in time to reach your flight.
If you prefer to explore independently, renting a car is the best option. However, you should be aware of traffic conditions and road signs, as they may differ significantly from what you are used to.
Sites near Punta Cana
In addition to the local attractions in Punta Cana, there are several nearby places worth visiting: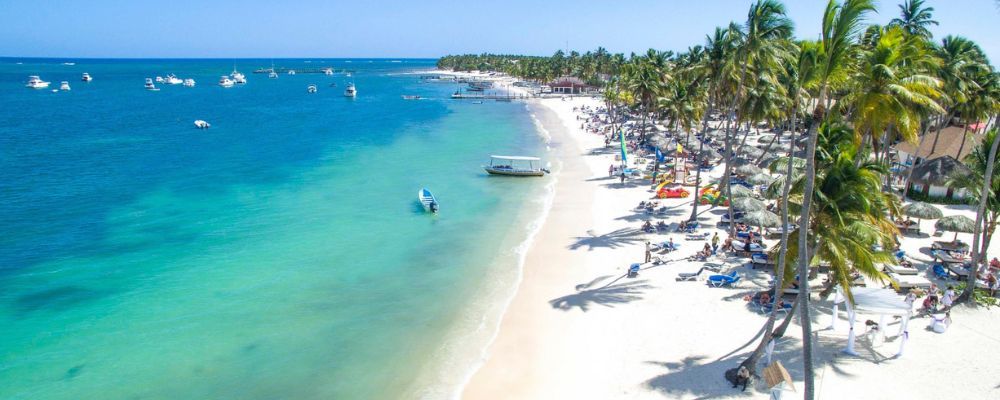 Santo Domingo
As the capital of the Dominican Republic, Santo Domingo is steeped in history and culture. Visit the Colonial Zone, a UNESCO World Heritage Site, to explore colonial buildings, museums and cobblestone streets.
Parque Nacional Los Haitises
This national park is located on the north coast of the Dominican Republic and is known for its impressive landscape of mangroves, caves, and rock formations. You can take a boat tour through the park to enjoy its natural beauty.
La Romana
Located east of Punta Cana, La Romana is another popular tourist town. Visit Altos de Chavón, a picturesque village built in the Mediterranean style, and enjoy the beautiful beaches in the area.
Weather in Punta Cana
The climate of Punta Cana is usually tropical and warm; usually, during the year, temperatures range between 30 and 37 degrees Celsius. Ideal for those who want to enjoy a sunny day with an ocean view.
Is Punta Cana safe?
Like any tourist destination in the world, Punta Cana has safer areas than others, so it is essential to inquire about the safest places in the city. In general, the tourist areas, beaches, and hotels are safe.
We recommend you keep your belongings close to you.
Which hotels in Punta Cana have the best food?
Some of the hotels where you can find food and all-inclusive buffets with the best gastronomic offer in Punta Cana are Iberostar Grand Bávaro, Cataluña Real, Breathless Punta Cana Resort and Spa, Paradisus Punta Cana Resort, Zoetry Agua Punta Cana, Santuario Cap Cana, and Secrets Royal beach hotel.
We hope this complete guide to visit Punta Cana this 2023 will help plan your visit to Punta Cana. Enjoy the beautiful beaches, delicious food, and unparalleled Dominican hospitality. Have a great trip!
Also read → Punta Cana airport guide
Other Blog Posts