Top 10 Cheap Activities in Cancun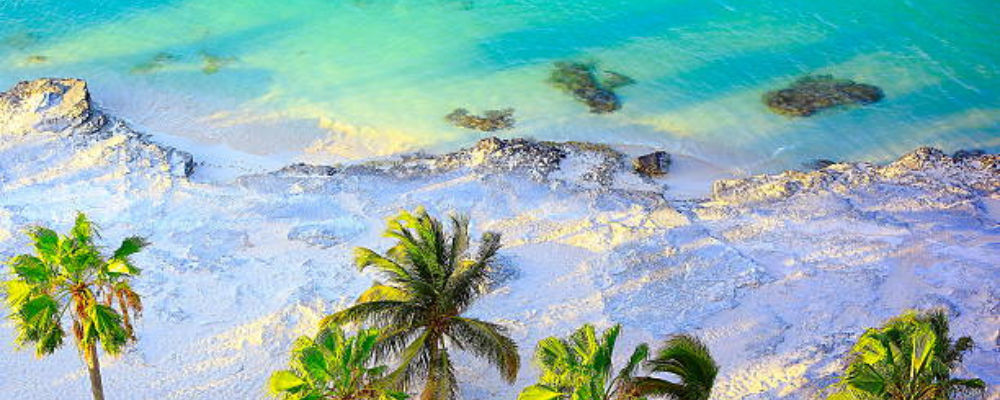 For many, Cancun may seem like an expensive destination, mainly because of the cost of activities. However, the truth is that there are incredible activities to do at an excellent price or even for free.
Cancun offers many fun and inexpensive activities to enjoy as a couple, with family or friends; take advantage of incredible experiences at the best price. Prepare a travel itinerary with the cheap activities you want to do and live an unforgettable vacation on a budget.
Here are some tips to have an economical trip and improve your travel experience:
Have a travel itinerary ready with a list of economic activities you wish to do.

Establish a budget and set a goal to save each month before your trip to Cancun.

Research the most efficient and economical transportation methods to move easily to the destination.Cancun Airport Transfers service is always an excellent option; if you choose this option, remember to book in advance to get a cheaper rate.
Here are some of the best cheap or free activities you can do in Cancun; let's get started!
1. Get to know the mural art in Cancun Downtown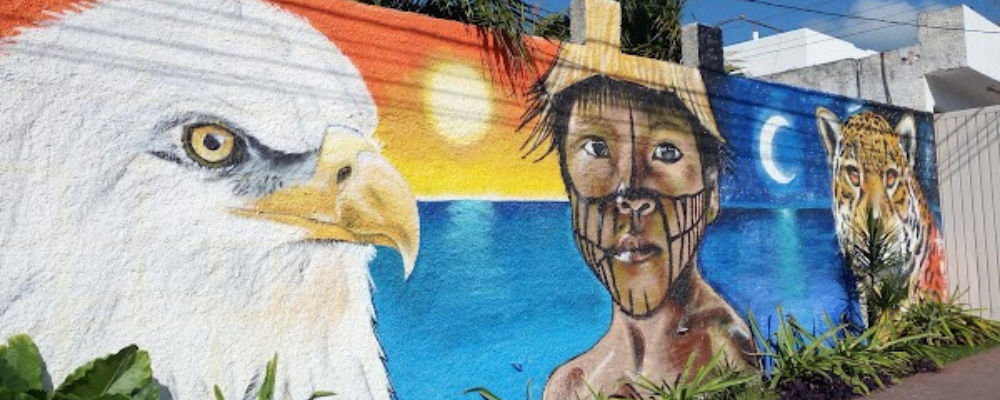 Cancun is home to spectacular street art that honors the Mayan heritage. Dare to take a stroll downtown and get to know the colorful murals with different meanings inspired by various themes, especially the local culture. One of the most famous works in the area is the mural "Child, Jaguar and Eagle". Remember to take lots of pictures with the murals during your tour!
2. Visit Isla Mujeres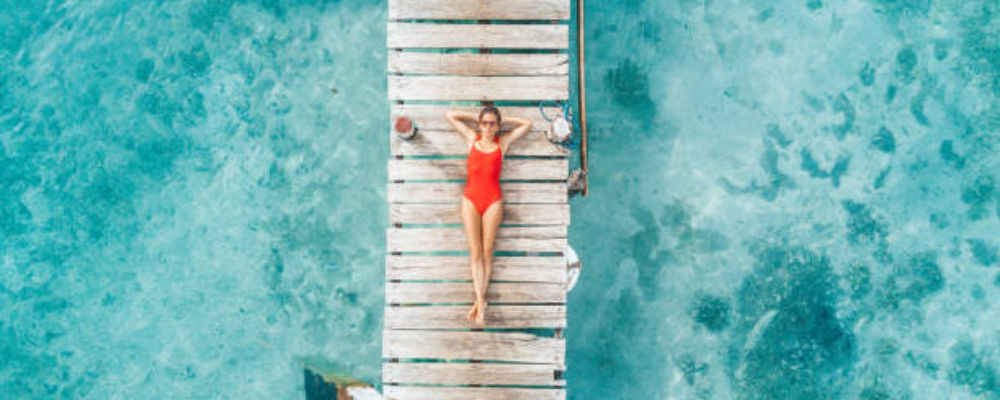 Isla Mujeres is located only 18 km from Cancun; to get there, you only have to take a ferry. On this small island, you can have an excursion full of incredible landscapes, impressive cliffs, beautiful turquoise beaches, and more wonders of nature.
You will find Hidalgo Avenue in Isla Mujeres, famous for its four blocks of restaurants and stores. As you stroll along it, you will see brightly painted stores and beautiful souvenirs, such as embroidered blouses, Mexican skull ornaments, alebrijes, and much more.
3. Attend the cultural fairs of Las Palapas Park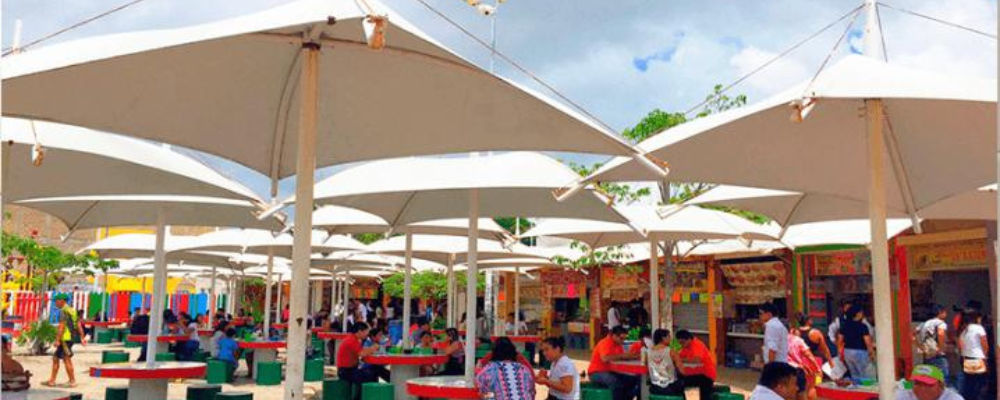 Cancun has a vibrant performing arts community comprising national and international musicians. Las Palapas Park is a large park located in downtown Cancun, which has a giant central stage where concerts, events, cultural fairs, and even plays are held. In the park, you can enjoy outdoor games, meals, picnics, or a sunset stroll.
Location: 77500, Tulipanes LB, Cancun, Q.R.
Hours: Every day, 24 hrs a day.
4. Visit Mercado 28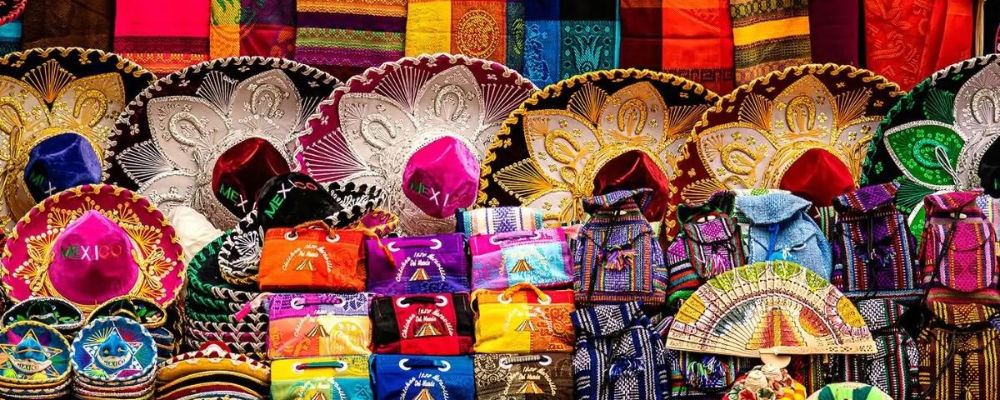 Mercado 28 is the place for you if you love authentic Mexican food. Here you can find dishes such as cochinita pibil, panuchos yucatecos, papadzules, and more. You can also buy beautiful handicrafts made of leather, silk, glass, and other materials.
Location: Xel-ha M 2 13, SMZ 28, 28, 77501, Cancun, Q.R., Mexico.
Hours: Every day from 8:00 to 19:00 hrs.
5. Enjoy Kabah Urban Park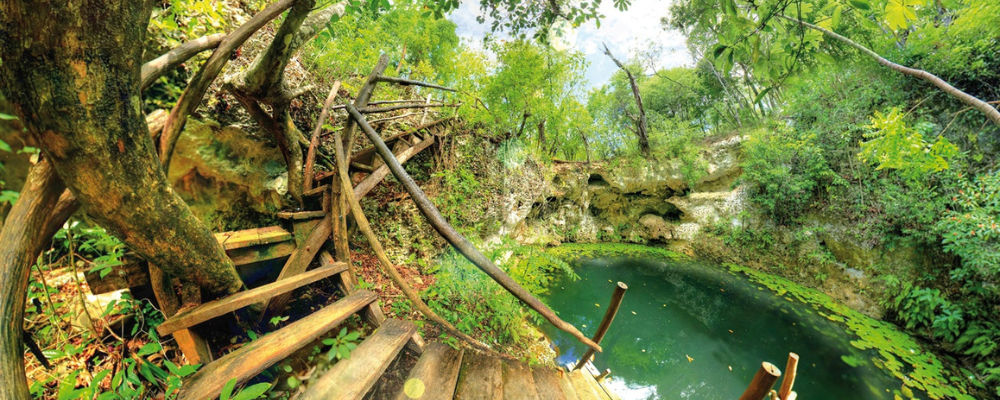 Kabah Urban Park is a spectacular place to exercise or take a stroll. Here you can discover more about the local history, flora, and fauna and some quirky animals such as coatis, macaws, parrots, and South American caimans. It also has exercise facilities, walking trails, and even a museum.
Location: Av. Nichupte 13, Benito Juarez, 77534, Cancun, Q.R., Mexico.
Hours: Every day from 6:00 to 18:00 hrs.
6. Swimming in Cenote Ik Kil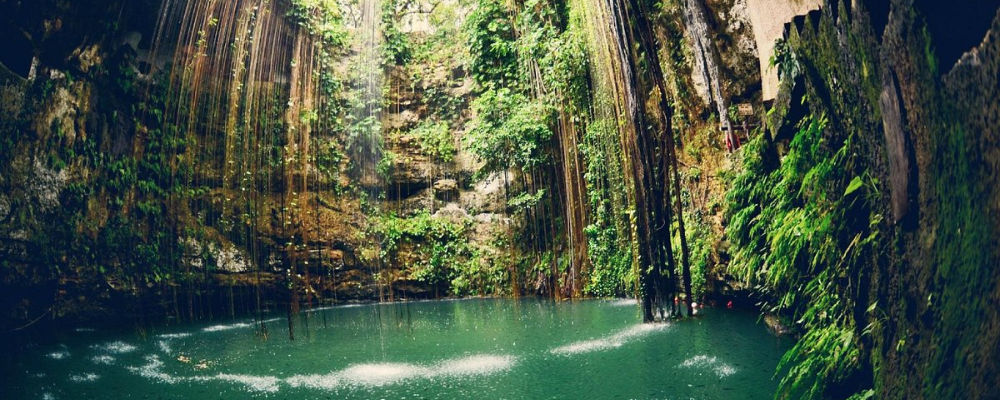 Cenote Ik Kil has a depth of 40 meters, where you can dive for a swim and enjoy several restaurants, private lockers, and public restrooms. This is a sacred cenote for the Mayans, where human sacrifices were made to the god of rain in ancient times.
7. Explore incredible archaeological sites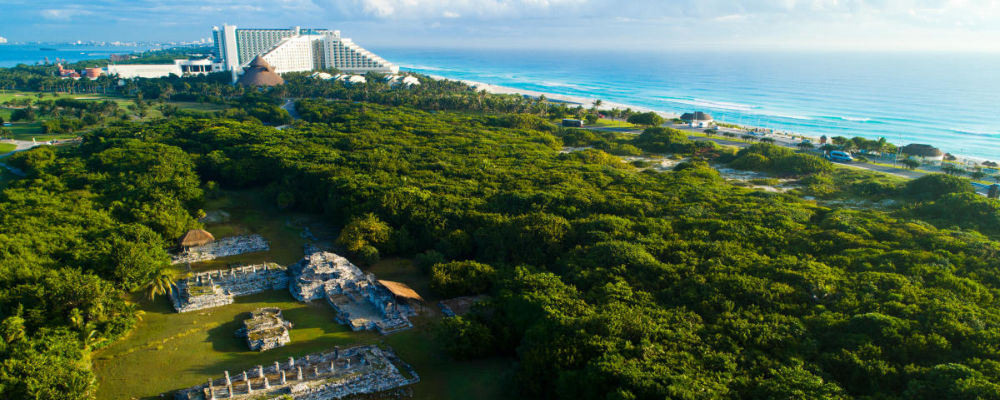 In Cancun, you can explore incredible archaeological sites such as El Rey or El Meco, where you can admire the wonderful pre-hispanic architecture and soak up the Mayan culture.
8. Snorkeling and swimming among sea turtles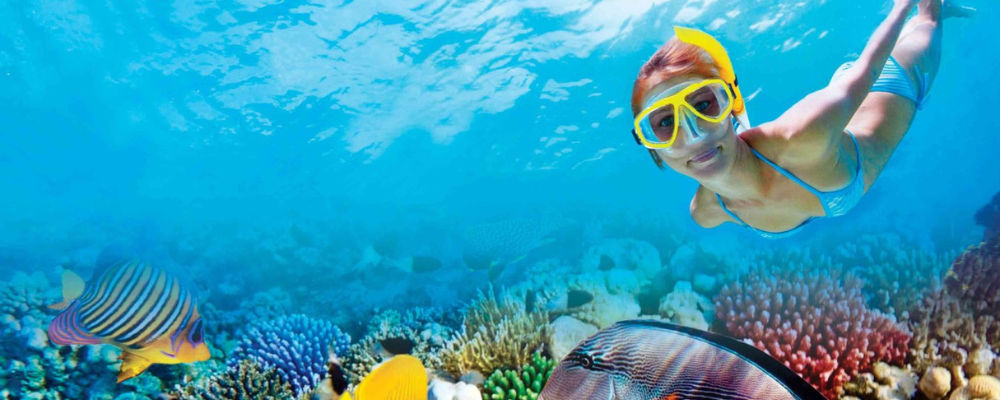 Want to snorkel in the beautiful sea and swim with sea turtles? Cancun's beaches are perfect for snorkeling. Snorkel equipment rental is more affordable than you think, costing less than $200 MXN. If you wish, you can also bring your equipment.
9. Take a stroll along the Hotel Zone and enjoy the city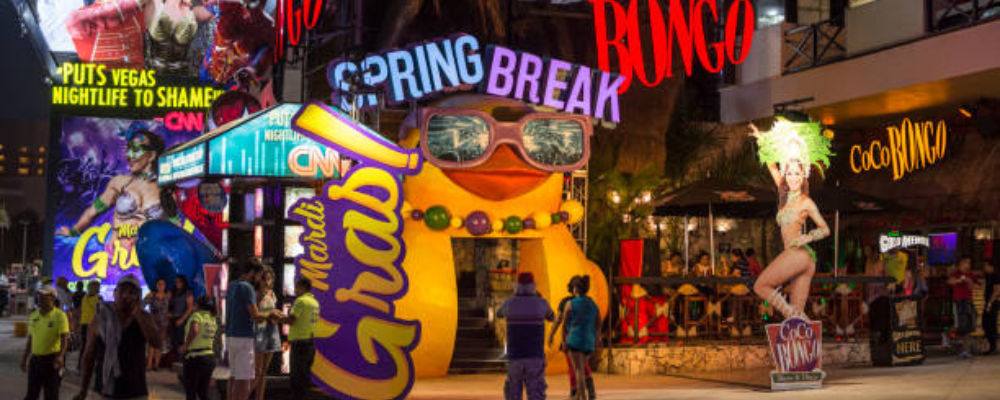 Cancun Hotel Zone is full of places to explore, such as restaurants, stores, clubs, and more. In this area, you will find most resorts and beaches like Playa Ballenas, Playa Chac Mool, and Playa Delfines.
10. Visit the beaches
There is nothing better than relaxing on the beaches of Cancun; this destination has incredible beaches for all tastes and budgets.
Playa Tortugas is a small free beach that you can enjoy all year round; it is beautiful and ideal for children and adults thanks to its shallow shores. You can visit the pier and enjoy a bungee jump from a 25-meter-high tower. On the other hand, Playa Delfines is also a quiet beach with great waves ideal for surfers.
On Cancun's beaches, you can also practice yoga, exercise, meditate, swim or sip your favorite cocktail while relaxing at sunset.
Cancun is a city full of life, where you will find many activities at the best price!
To help you take care of your travel budget, you can't miss our post How to get flight tickets to Cancun at the best price?