There are several options for getting from Cancun International Airport to Playa del Carmen:
Taxis from Cancun to Playa del Carmen
You can catch a taxi outside the airport terminal. The ride takes about 45 minutes and costs around $50-$60. Be sure to agree on the price with the driver before starting the journey.
Taking a cab is easier in terminals 2 and 3, where domestic and international flights arrive. It would be best to take precautions in terminals such as 4 as you will not always find airport taxi services. It is best to book a taxi service in advance.
Note: Avoid taking uncertified pirate taxis at the airport, they usually do not have fixed rates and transportation prices can rise up to 200%.
If you are not provided with transportation upon arrival at the airport, you should go to a sales booth to get a quick and safe service from the airport to Playa del Carmen.
Private Shuttle from Cancun to Playa del Carmen:
Booking a private transportation service is easy, plus you can do it in advance. Then, a professional driver will be waiting to take you to your destination when you arrive at the airport.
Private transportation is one of the most popular services to get from Cancun to Playa del Carmen, since you can get to your destination quickly, and you will not have to wait for continuous stops. If you need to book a Private Shuttle from Cancun to Playa del Carmen, visit eTransfers.com.
Note: It is advisable to make your reservation to get to Playa del Carmen in advance. This will help you find better prices and availability of vehicles. You will also be able to have peace of mind and receive advice from an agent to customize your trip to your own preferences.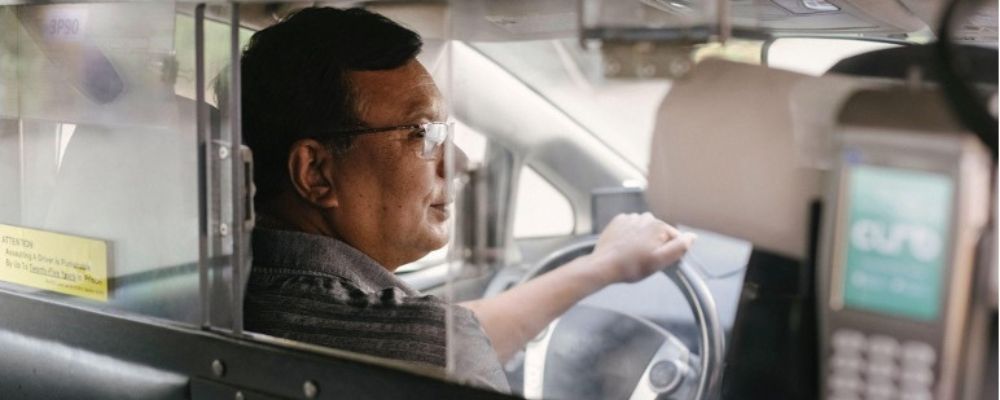 Shared Shuttle
If you want to save up a little and share your trip with up to 15 or more passengers, getting a shared shuttle service is for you. This service offers stops at specific points in and out of Cancun and Playa del Carmen, so you should identify the closest one to you.
Travel time by Shared Shuttle from Cancun Airport to Playa del Carmen can vary from 1 to 1.30 hours.
Another way to get a shared shuttle is with a collective such as the Playa Express, which you can find in front of the ADO terminal in downtown Cancun. To do this, you must first take a bus that will take you to the terminal and, from there, the van that will take you to Playa del Carmen. (Cancún ADO Map View)
Note: Even though the prices of the Shared shuttle from Cancun to Playa del Carmen are cheap, the stops and waits are quite long, so your arrival time in Playa del Carmen will be greatly affected if you have plans right upon arrival.
Bus from Cancun Airport to Playa del Carmen
Taking a bus from Cancun Airport to Playa del Carmen is one of the most affordable transportation options. ADO buses take approximately 30 minutes to 1 hour to depart from Cancun Airport.
Travel time from Cancun Airport to Playa del Carmen by bus is around 1.30 hours. Transfer costs may vary from 14 to 20 USD per person for national and international passengers.
Note: Generally, waiting times are long, and departures are not punctual. If you plan to take a bus from Cancun to Playa del Carmen, you should take precautions.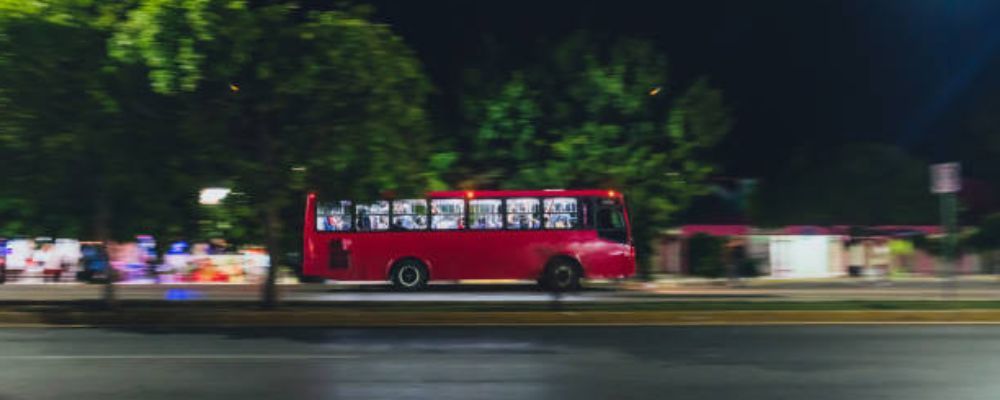 All-inclusive Packages
Sometimes, when you buy all-inclusive packages, you will be able to get transportation, especially if it is for tours or lodging.
However, you should know that these services often only include group transportation, you will not be able to get private services unless you hire an extra service.
Note: All-inclusive packages are usually a favorite among travelers, however, before purchasing any of these you should compare prices with various agencies to choose the one that best suits you. Some services are cheaper separately.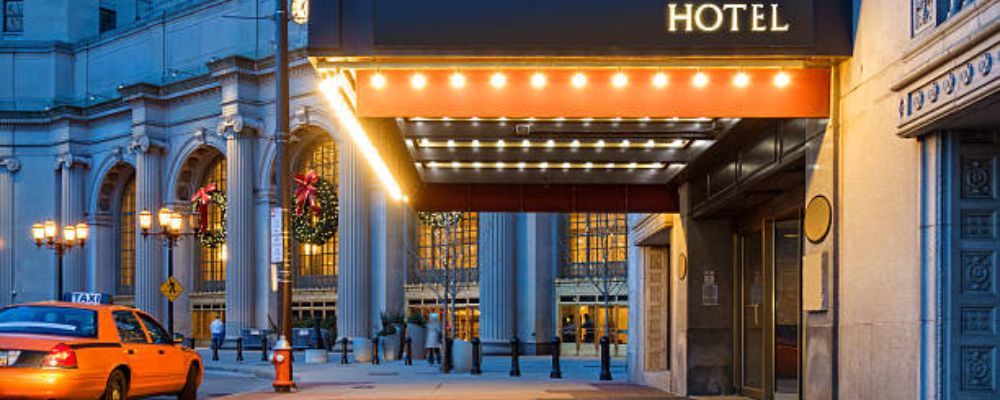 Rent a car:
If your goal is to get to know all city sites at your own pace with personal stops and road trips, then renting a car should be in your plans. When you arrive in Cancun, you might find car rental booths at the airport. Alternatively, you can book your rental online, so the vehicle you require will be ready for your use upon arrival.
Renting a car in Playa del Carmen will also be profitable if you want to move in and out of the city. Try to find agencies offering unlimited mileage on their services, so you don't have to worry about filling up your gas tank.
Note: Driving on Mexico roads can be challenging if you are unfamiliar with driving laws and local driving culture.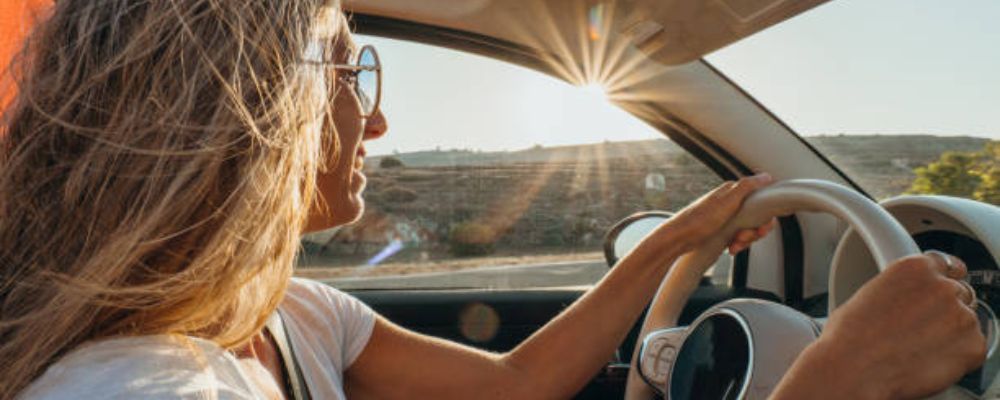 Public transportation
Public transportation in both Cancun and Playa del Carmen is scarce, especially in areas further away from the city center. Once you arrive in the city, you will have to take a transfer from the airport to go downtown to the bus terminal, where you can take a shared van to go to Playa del Carmen. These vans are called Playa Express.
Note: the cost may vary, and the transfers are usually faster than the bus transportation, however, they do not have passenger insurance.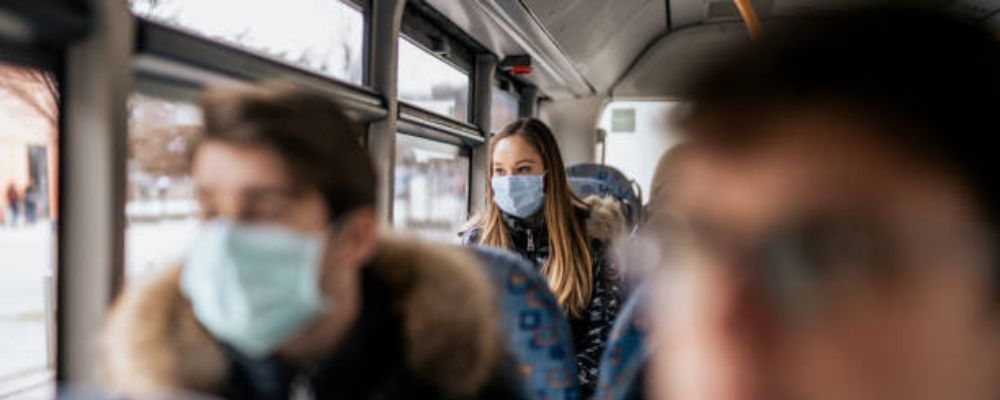 How to take an ADO Bus from Cancun Airport to Playa del Carmen
You can find an ADO ticket booth in terminals 3 and 4 at the Cancun airport. You can get a ticket inside and outside the airport at these terminals.
The easiest way is to buy a ticket outside the airport, this way, you can avoid the lines at the ticket booth inside the airport, and you will have a much faster seat on the bus.
ADO services usually take up to 30 minutes from the airport to Playa del Carmen.
The price of an ADO Bus service is 104 pesos online and can go up to 200 pesos when arriving at the airport module.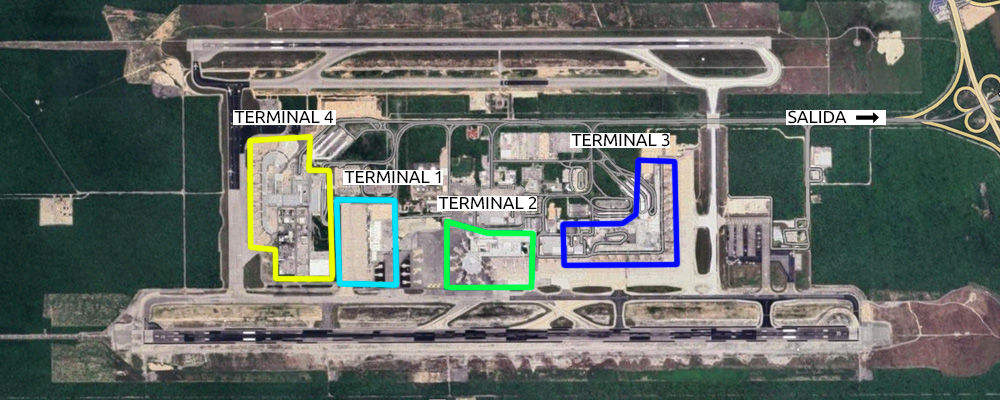 Instructions to take an ADO at Terminal 2
At Terminal 2 of the Cancun International Airport, you can buy a ticket for the ADO bus at the baggage claim area, where you will find 1 or 2 booths to buy your ticket.
Instructions to take an ADO at Terminal 3
At Terminal 3 of Cancun's international airport, you can find two ADO modules, one inside and one outside, near the parking lot.
Instructions to take an ADO at Terminal 4
At terminal 4, you will also find 2 ADO ticket sales modules. However, buying your tickets at the outside booth is more advisable.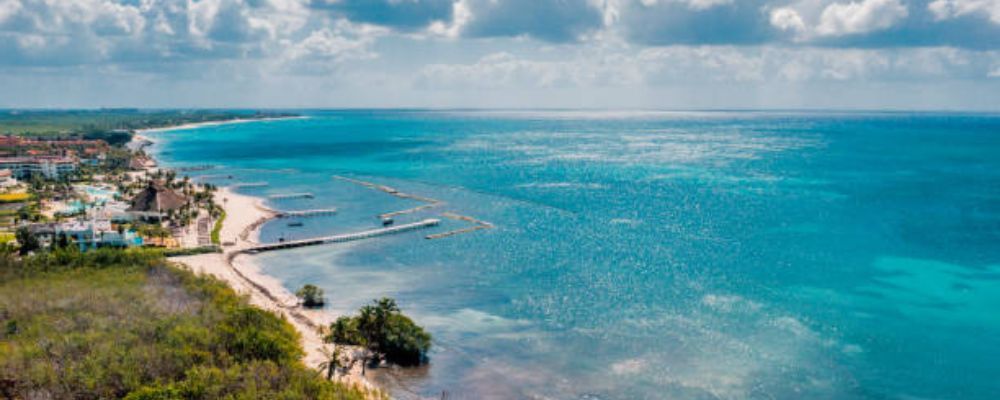 About Playa del Carmen
Playa del Carmen is one of the most famous cities in the Riviera Maya, especially for its beautiful beaches and incredible nightlife.
Popular Attractions in Playa del Carmen
Fifth Avenue is a pedestrian-only street hub of Playa del Carmen's shopping, dining, and entertainment scene.
Snorkeling in Cenotes. Some recommended sites to visit near Playa del Carmen are the route of the cenotes on the road Cancun – Playa del Carmen and also the reefs of Cozumel. You can get to Cozumel from the ferry from Playa del Carmen in about 1 hour.
Visit 12th Avenue, where you can find nightclubs, bars, restaurants, and local food stalls.
Playa del Carmen Weather
Playa del Carmen has a tropical climate, ideal for beach days, day clubs, and fun.
Generally, throughout the year, you will find a warm and humid climate, except for December, January, and February, when the weather is drier, and the temperature drops to 20 degrees Celsius.
Here you can see the weather in Playa del Carmen in real time.
The rainy season is in July, August, and September.