Although it has its fair distance, the truth to be told is that it usually only takes between 50 and 60 minutes, depending on the traffic and other factors, like weather or if there is an accident on the highway.
Also, it depends if police checkpoints are active, which are usually on the weekends.
If you want to know more about how to get to Quintana Roo's famous destinations like Tulum, Cancun, or Playa del Carmen, keep reading because we will tell you what you want to know before you visit the Mexican Caribbean.
How Far is Tulum from Cancun?
Some people like to move around and discover multiple places all around Quintana Roo. A beautiful nearby place that has recently caught the eye of multiple travelers is Tulum, which is not really far away from Playa del Carmen, and we might even say Cancun.
But how far is Tulum from Cancun?
Tulum is situated on the Yucatan Peninsula of Mexico, still inside the Quintana Roo State, about 120 kilometers (75 miles) south of Cancun. Driving time from Cancun to Tulum can vary a lot, but it's usually an hour and a half away from the most famous beach destination in Mexico. But remember, if the weather isn't helping, there is an accident, or you decide to go on rush hour, the final time can get up to 3 hours.
Overall the route from Cancun to Tulum is relatively straightforward, and you'll have the chance to take in some of the stunning scenery along the way. You'll travel south along the coastal highway, passing through the bustling city of Playa del Carmen before reaching Tulum.
For those looking to get there, the best option is to rent a car or book a private transfer, which is way better than the usual public transportation locals use.
Tulum is the place to go if you wanna swim in some of the amazing beaches in Mexico, but it has much more than outstanding shores. For example, history buffs will love the Mayan Archeological site.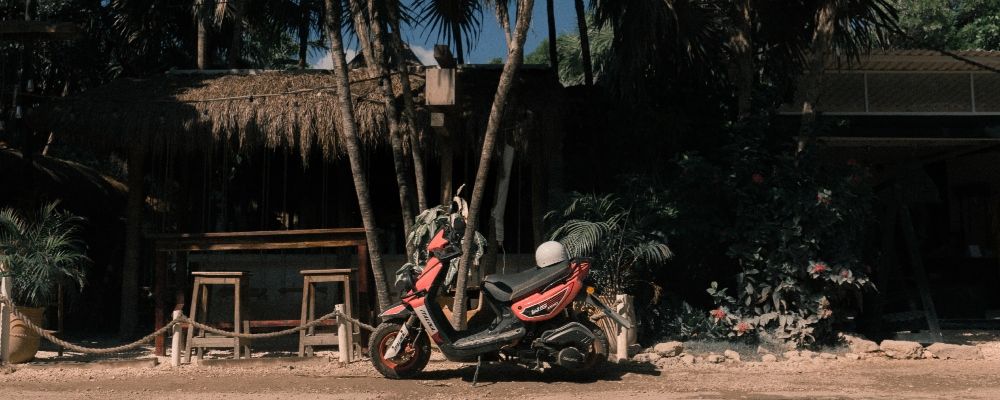 How to Get to Playa del Carmen from Cancun Airport
If you're planning a trip to the beautiful Mexican Riviera and want to visit Playa del Carmen, you'll need to know how to get there from Cancun Airport.
Reaching Playa del Carmen from Cancun Airport is relatively easy, and several options are available, but definitely, the most convenient way to get to Playa del Carmen from Cancun Airport is through eTransfers.
Booking is easy, and after you finish, you will be sent further instructions in an email. If you are traveling with a group, let's say, up to eight people, this is a great way to share the cost.
A tip many might not share with you is that you'll have to download WhatsApp. We know you might not be used to communicating through this app, but in Latin American countries, this is the most popular message app.
While in Mexico, WhatsApp will allow you to contact your driver, but be sure to have phone data or even buy a Mexican SIM card, which can cost up to five USD. This app comes in handy when you're traveling to Cancun Airport, and you are trying to locate your driver amid the multitude of people.
If you are looking for other transportation options, like Taxis, don't worry. Those can be found just outside the airport's arrivals area, and their fare will depend on how far you are going and the time of day you are taking it. Most taxis will have a fixed rate for some specific destinations.
If you'd rather take public transportation, you can take a bus from Cancun Airport to Playa del Carmen. The buses depart from the airport every hour, and the cost is very affordable. Getting to Playa del Carmen from the airport should take around two hours.
Finally, if you'd like to rent a car, you can do so at the airport. Rental car agencies can be found all around the airport's facilities; driving to Playa del Carmen is about an hour long.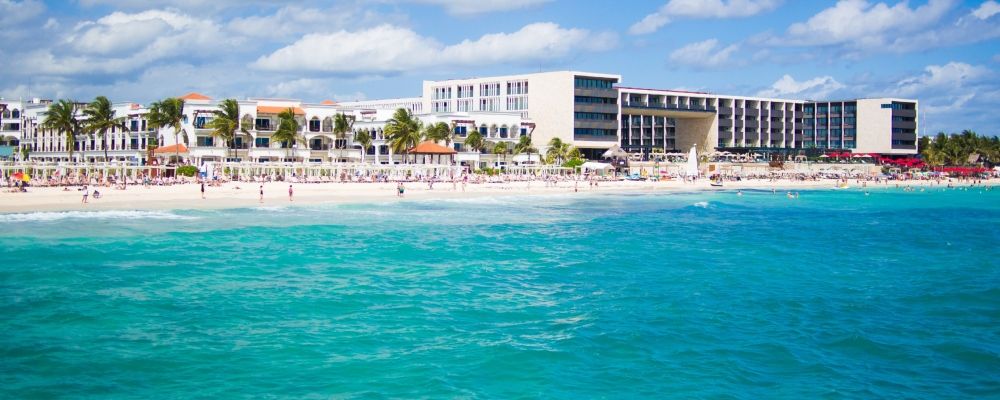 When Is the Best Time to Take a Trip to Playa del Carmen?
The best time to visit Playa del Carmen is during the dry season when there are fewer tourists (from November to May).
During this time, you can look up for clear skies and temperatures from 70°F to 90°F. This is when you'll find the best deals on flights and hotels, and even activities or tours.
Of course, coming to visit Playa del Carmen in the summer can also be a great idea. This time of the year is known as the "rainy season," but the storms are short-lived, and you'll still find plenty of sunshine. The temperatures are slightly higher during this time, but they are worth it since you'll find great deals on lodging and flights.
If you're looking for a quieter time to visit Playa del Carmen, consider traveling during May, June, and October. At that time of the year, there are fewer crowds, lower prices, and a more relaxed atmosphere during these times.
Are you ready to visit Playa del Carmen?
No matter when you decide to visit Playa del Carmen, you're going to have a great time. With its beautiful beaches, vibrant culture, and plenty of activities, you'll have a memorable vacation. Not to mention that there are hassle-free options for Cancun airport transportation, so you'll easily get to anywhere you want to go!
If you are looking for a transfer company at eTransfers, we provide secure, reliable Cancun Airport transportation to any location in Cancun and the Riviera Maya. You can easily book a private transfer to anywhere in Quintana Roo. Contact us and start planning your next Caribbean trip today!