There is nothing more exciting than traveling to the Mexican Caribbean and getting to know its paradisiacal beaches and incredible hotel infrastructure, as well as its massive number of attractions and activities. However, suppose this is your first time traveling to the Caribbean coast. In that case, it is likely that when you encounter the magnitude of the Cancun International Airport, you may be overwhelmed, especially if you have never traveled to such a large airport. Leave all your worries behind; in this post, we explain everything you need to know about Cancun Airport. Use it as a guide and make your trip easier!
General Information of Cancun International Airport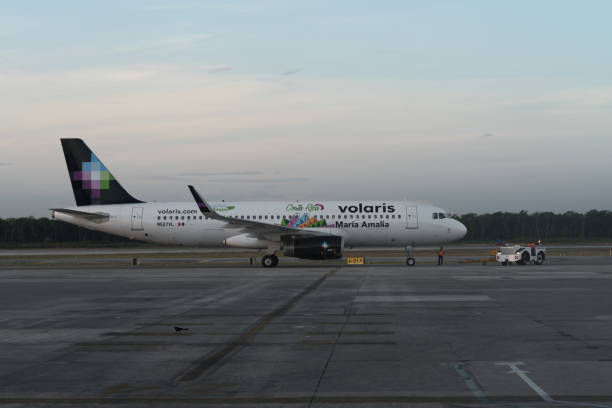 First of all, you should know that Cancun International Airport is located 16 km from Cancun and is one of the airports with the best connections in Latin America. Cancun Airport is also one of the 16 airports that make up ASUR and the second-busiest airport in Mexico, the first being Mexico City International Airport.
Location of Cancun International Airport
As mentioned above, Cancun International Airport is located 16 km from Cancun, Quintana Roo. The transfer time from Cancun Airport to Cancun Downtown or Hotel Zone is approximately 30 minutes. If you wish to travel to other destinations, such as Tulum, Playa del Carmen, or Akumal, the travel time can exceed 60 minutes. However, everything will depend on the amount of traffic, road repairs, and the means of transportation you use.
Cancun International Airport Terminals
Cancun International Airport has 4 commercial terminals and one FBO terminal, which offers private services. Below are some of the airlines departing from each terminal.
Terminal 1. Used for charter or private flights.
Private Flights
Maya Air
Tropic Air
Terminal 2. Operates domestic flights but also receives flights from the U.S., South America, and Europe.
Argentine Airlines
Alaska
Blue Panorama
Cubana
Arkefly
Avianca
Conviasa
Gol Linhas Aéreas
Swoop
Neos
Latam
Tuifly Nordic
Sunwing
Jetairfly
Miami Air
Copa
Viva Aerobus
Magnicharters
Sky Airlines
Volaris
Wingo
Viva Air Colombia
TUI Thomson
Terminal 3. Only operates international flights, mainly to North America and Europe.
British Airways
Spirit
ANA
Air Canada
Allegiant Air
Iberojet
Swift Air
American Airlines
LOT Polish
Delta Airlines
United
Orbest
World2fly
Wamos Air
Terminal 4. Opened in 2017, this terminal receives flights from the U.S., Canada, Europe, and South America.
Aeromexico
Air Transat
Nordwind
Air Europa
Condor
Jetblue
Royal Flight
Air France
Edelweiss Air
Lufthansa
Azur Air
Frontier
Southwest
Westjet
Sun Country
Turkish Airlines
Tap Air Portugal
How to move from one terminal to another at Cancun International Airport?
Cancun International Airport has a shuttle bus that offers free transportation service between terminals. The departure time is between 10 and 15 minutes approximately.
How to get from Cancun Airport?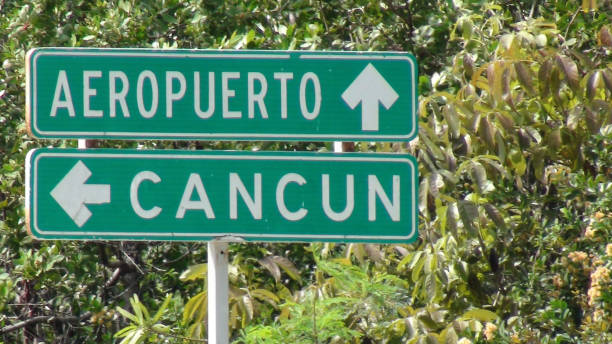 Some of the easiest ways to get from Cancun Airport to your accommodation are:
ADO bus. ADO buses offer departures every 30–45 minutes to Cancun and Playa del Carmen. They make stops at their terminals, so they do not stop at hotels or on the way. Therefore, luggage on board is limited. However, they are an excellent option if you have a small travel budget.
Cancun Taxi. At the airport, you can find Cancun private cab modules. The service is fast and direct to your hotel. However, the number of passengers is limited, and fares may vary depending on the season and demand, so sometimes prices tend to rise.
Private transportation. Many companies offer Cancun Airport Private Shuttle services at the airport. This is one of the best alternatives to go directly to your hotel quickly, comfortably, safely, and without limitations. The price may vary depending on the type of service and distance traveled. However, this can be divided by the number of passengers, so the cost per person can decrease, making it much more economical.
Luggage at Cancun Airport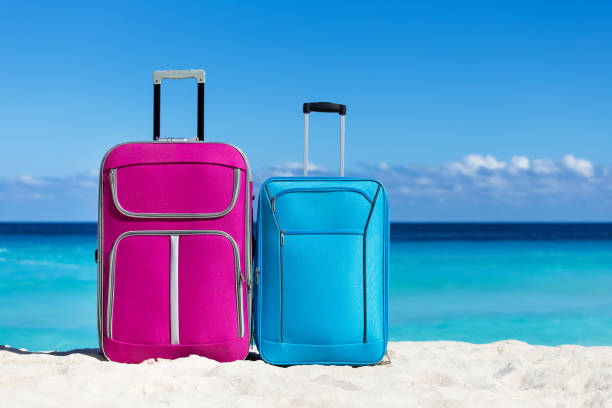 Before packing, you must check all prohibited items in checked and carry-on baggage.
Checked baggage
Weapons, ammunition, or replicas of weapons, explosives, heavy and blunt objects, and devices with batteries are prohibited.
Carry-on baggage
Liquids or gels of more than 100 ml or 3.4 oz (128.52 g), sharp objects, among others, must not be carried in carry-on baggage.
Luggage Tips
Some tips to avoid problems with your luggage are:
Weigh and measure your luggage at home, ensuring it is within the dimensions indicated by the airline.
Ask about the process for checked or cabin pets if you want to take them with you during your trip. Remember to check all the information with your airline.