Are you celebrating your honeymoon, Valentine's Day, anniversary, or are you just looking for a romantic vacation as a couple? Cancun is probably one of the best options, as it offers a very romantic atmosphere and a fantastic location near the turquoise waters of the Caribbean, as well as beautiful accommodations for all budgets,
In this post, you will find a list of resorts that are either adults-only or family-friendly but have features that also make them attractive to couples, such as romantic dinners on the beach and spa treatments for couples.
Many resorts are all-inclusive, so you won't have to worry about extra expenses for food and beverages, and you'll only have to worry about enjoying the romance. Before booking your resort, you should consider the size you and your partner want and the location, whether it's a busy central location or a quieter, more remote one. No matter where your resort is located, it is always advisable to have a Cancun Private Transportation service to get you from the airport to your hotel quickly and directly.
Find the best resort to stay in during your romantic vacation in Mexico with this list of the best resorts in Cancun for couples.
1. Le Blanc Spa Resort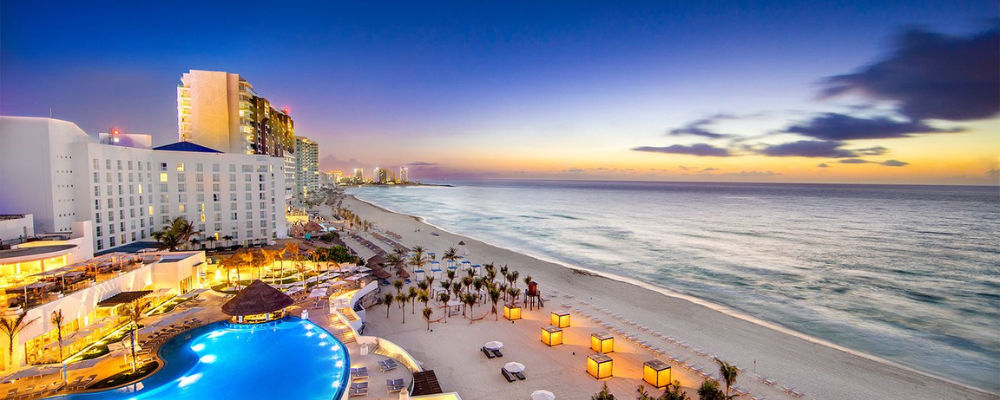 For couples looking for an adults-only getaway, Le Blanc Spa Resort offers a sexy Miami-style ambiance with modern minimalist décor, ideal for a romantic getaway.
This all-inclusive resort has a variety of spacious, airy rooms and suites designed for romance; these feature balconies with ocean or garden views and two-person whirlpool tubs. The suites also feature private plunge pools and outdoor living rooms, perfect for a special occasion like a wedding or honeymoon.
The food is exquisite, and there are four restaurants to choose from, ranging from gourmet Italian cuisine to French fusion cuisine. In addition, the hotel has several swimming pools, a luxury spa, and a fitness center.
2. NIZUC Resort & Spa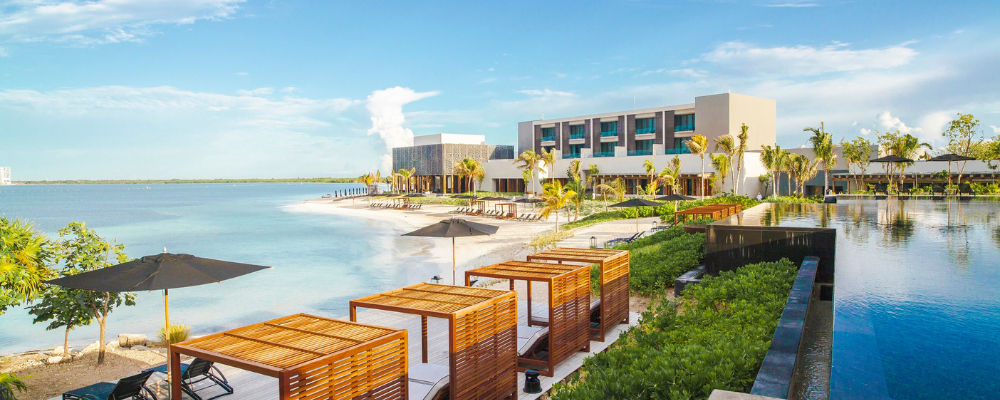 Located at the southern end of Cancun's Hotel Zone, NIZUC is a luxury resort with 274 luxury suites and villas featuring top-of-the-line amenities. While the resort allows children, the villas are ideal for couples, as they feature private infinity pools and butler service.
The hotel is located on a stretch of white sand near the fantastic Mesoamerican reef. Resort amenities include three infinity pools, a spa with Mayan-style treatments, and six delicious restaurants. Plus, if you want an extra touch of romance, you can book a private dinner on the beach.
3. Live Aqua Beach Resort Cancun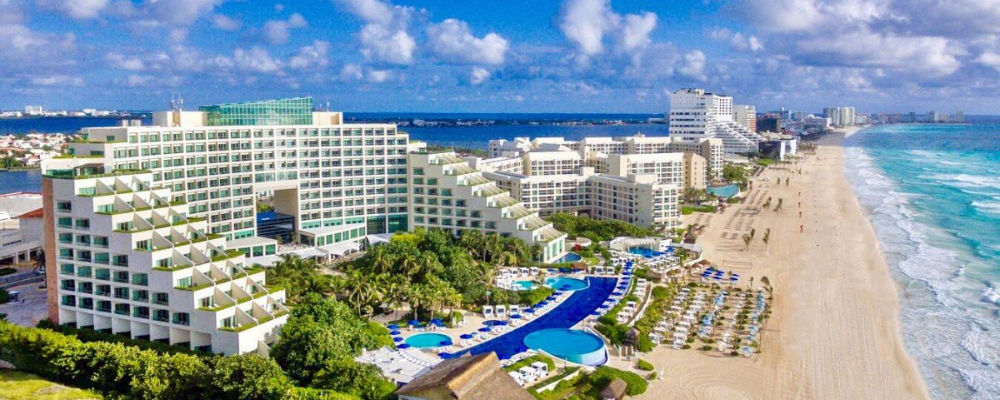 Live Aqua Beach Resort Cancun is an adults-only all-inclusive hotel located in the Hotel Zone. This is a popular choice for couples looking to relax and be pampered in a luxurious setting.
The hotel has elegant and modern rooms and suites with amenities such as aromatherapy and artistic decor. In addition, the suites feature additional space, hydrotherapy whirlpools, and spacious furnished balconies with a spectacular ocean view.
The resort has seven different restaurants, a cafeteria, and a sushi station. There is also an infinity pool, spa, and fitness center on-site.
4. Secrets The Vine Cancun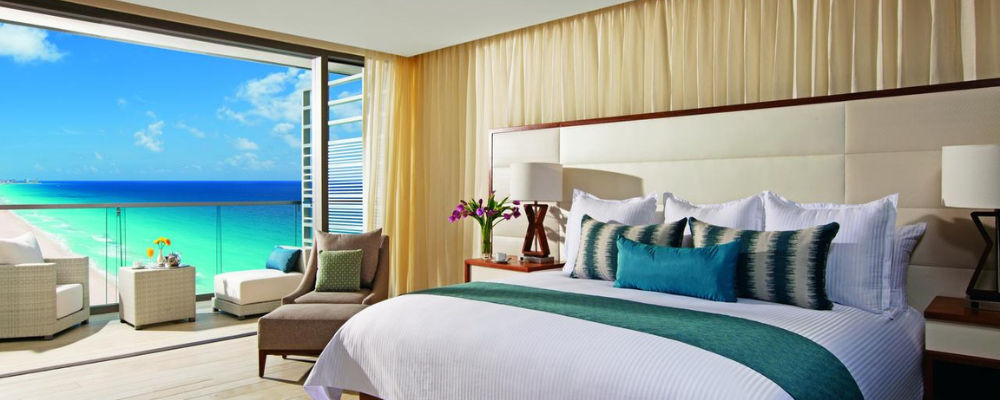 One of Cancun's couple's hotel options is Secrets The Vine Cancun, which is for adults only. Located in Cancun's Hotel Zone, this hotel offers 497 elegant rooms and suites with direct views of the incredibly turquoise sea. The hotel's décor features decadent touches such as teak furniture and Italian porcelain floors.
At Secrets The Vine Cancun, you can try six different types of restaurants, from Argentine to Asian dishes. The hotel also offers this option for those who wish to dine privately on the beach.
Other resort amenities include a relaxing spa, four swimming pools, and an 18-hole golf course.
5. Hilton Cancun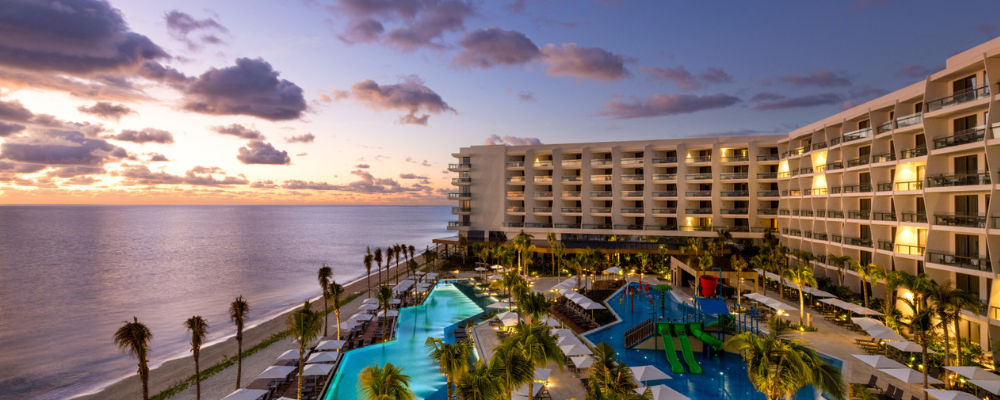 Hilton Cancun, an All-Inclusive Resort, is located on a secluded stretch of white sand beach behind a mangrove reserve; set back from the Hotel Zone but still easily accessible, this elegant five-star resort is perfect for couples.
It has several types of rooms and suites. If you want something more romantic, try a room with a balcony overlooking the pool and sunset views or an oceanfront suite with panoramic views from a terrace.
The resort has 12 restaurants with cuisine from around the world, two infinity pools, a gym, and yoga classes. During the day, you can practice activities such as paddle boarding and snorkeling, while there is live entertainment at night.
Don't miss more romantic ideas to spend this Valentine's Day in Cancun; take a look at our post 5 Mexico overwater Bungalows you should visit in 202