Catamarans are sailing and motor boats, distinguished by having two hulls joined by a structure, usually used for leisure and transportation, especially in the Caribbean. You must attend an exciting excursion on a Catamaran Cancun to Isla Mujeres.
There is definitely nothing like sailing the crystal clear waters of the Caribbean Sea aboard a private catamaran that will take you to Isla Mujeres and other fantastic places in the surrounding area. Likewise, the coast of Mexico is an incredible place to practice water activities, as is a catamaran in Cancun.
Regardless of the company you choose to book your Cancun catamaran with, this excursion is almost always supported by guides who will accompany you throughout the trip and in activities such as snorkeling and scuba diving. Admire beautiful scenery, especially at sunset, while sailing on a catamaran, where you can also enjoy delicious food and drinks.
Cancun to Isla Mujeres Catamaran Activities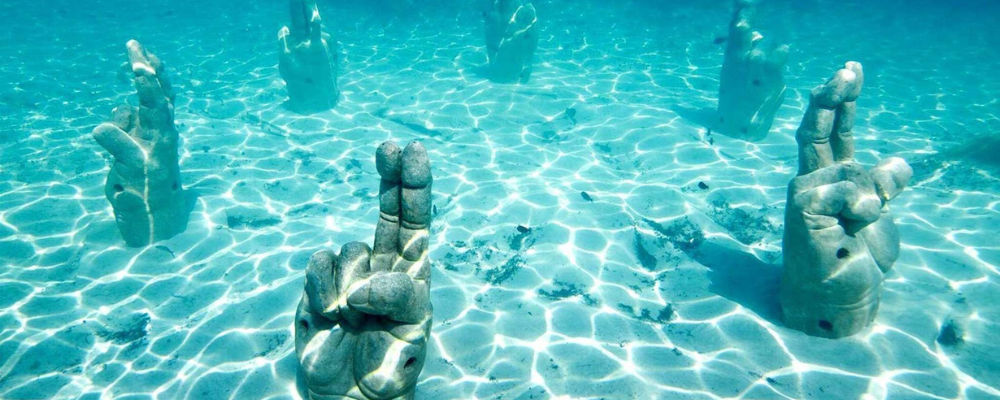 Suppose you have booked a Cancun to Isla Mujeres Catamaran Tour. In that case, you should know that this is undoubtedly one of the most complete experiences in Cancun thanks to the variety of activities included, which you can enjoy with friends, family, or partner.
Tour in the Caribbean waters
You will be able to admire the beautiful turquoise waters of the Caribbean in total comfort and convenience thanks to the boat's facilities just for your group. In addition, the crew will take great care of you with personalized service.
Snorkeling on MUSA
You will have the opportunity to snorkel at the Underwater Museum (MUSA) and swim with hundreds of spectacular marine species.
Free time in Isla Mujeres
Enjoy your free time on Isla Mujeres so you can explore and go shopping.
Buffet and Beach Club
On a private catamaran, you can enjoy delicious food and drinks on board. Some excursions also include visiting the beach club, where you can enjoy a delicious buffet lunch and watch the sunset on the beach.
How much time does a Cancun Catamaran excursion last?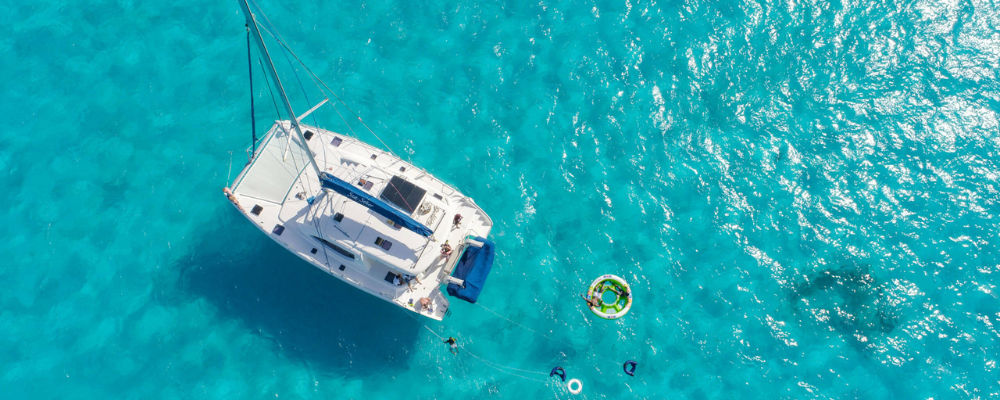 The total duration of a Cancun catamaran tour is approximately 7 hours. However, some excursions can last up to 4 or 5 hours, depending on the package chosen.
How much does a Cancun Catamaran cost?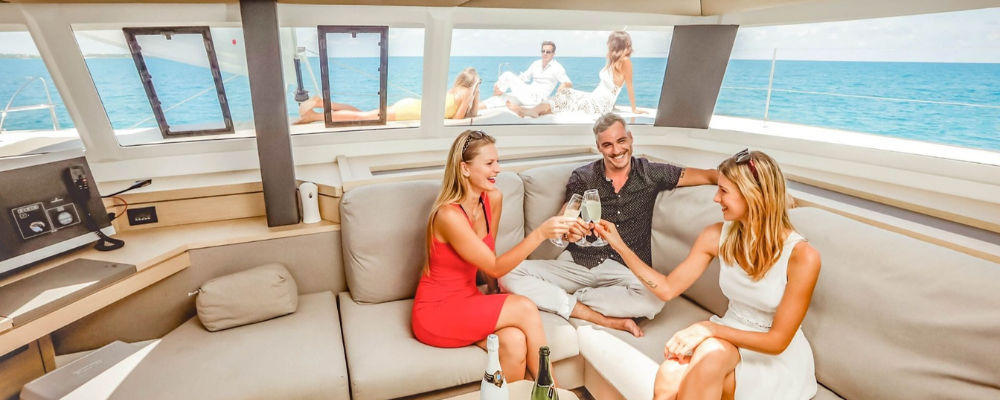 If you are wondering what the cost of a Catamaran trip from Cancun to Isla Mujeres is, you should know that prices vary depending on the company you are traveling with and the number of passengers. Cancun has basic catamaran packages from $1400 MXN and up per adult. However, if you want a VIP service, prices can go up to MXN $3000 MXN per adult.
You can receive incredible discounts and promotions by booking in advance with some companies. Before buying your tickets, remember to compare the options and choose the one that best suits you and your travel companions.
Tips before booking a Catamaran Cancun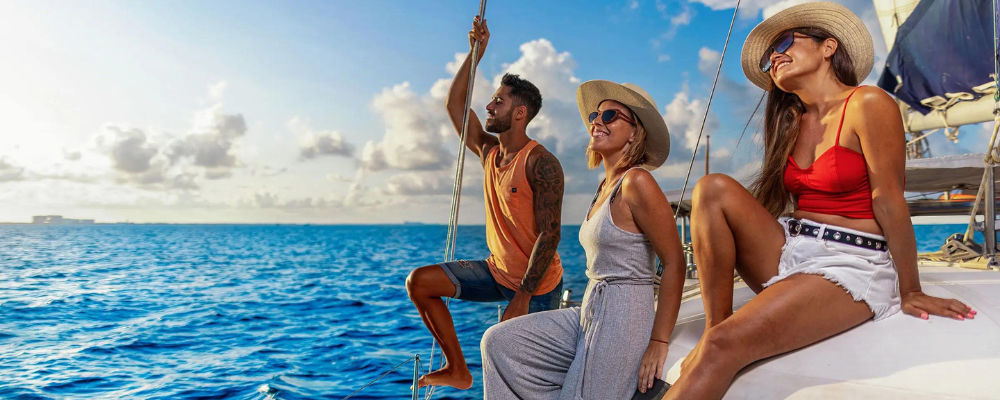 We want your Cancun to Isla Mujeres catamaran tour to be unforgettable, so here are some tips that will be very useful during your trip to Isla Mujeres through the beautiful waters of the Caribbean.
Passengers are advised to arrive 30 minutes before the catamaran departure time. Booking a Cancun Private Transfer to pick you up from your hotel and take you directly to the pier is a good option for arriving on time and without worries.

You will have to pay a dock fee when you check in, so remember to have some cash on hand.

The minimum age to enter the catamaran is 8 years old. When traveling with minors, remember that they must always be under adult supervision.

In Isla Mujeres, you will have the opportunity to go shopping during your free time, so we recommend you bring extra money for shopping.

Use biodegradable sunscreen to avoid altering the natural ecosystem of the sea when swimming.
Without a doubt, a Cancun to Isla Mujeres Catamaran is one of the most extraordinary activities in this destination, so you can't miss this unforgettable experience during your vacations in Cancun and Isla Mujeres.
Don't miss our last post, The best way to get to your hotel from the Cancun Airport 2023.