As you venture into Xenses, you will find a variety of attractions and activities that will invite you to explore and discover your senses in a whole new way. Here are some of the main activities you can enjoy:
Dwarfs and Giants Trail. Start your tour with a visually amazing experience. Walk along paths where you will feel as small as an elf and as giant as a colossus, thanks to the ingenious optical illusions.

Pueblo. Discover a charming Mexican village where your senses will be challenged. Explore sloping streets, crooked houses and spaces where perspective will trick you.

Route of the Senses. Venture into the jungle and follow a trail full of stimuli for your senses. Listen to the sounds of nature, feel the texture of the plants and enjoy the aromas that envelop the environment.

Xensatorium. Immerse yourself in the darkness and let your senses of touch, hearing, smell and taste guide you through a unique sensory experience. Explore different environments and discover the diversity of nature.

Mud River. Immerse yourself in a pool of soft mud and embark on a relaxing journey. Enjoy the unique sensation of floating while the mud caresses your skin.

Salt River. Immerse yourself in salty waters and discover the sensation of floating effortlessly. Relax and enjoy the serenity as you let yourself be carried by the current.

Xítrico. Enjoy a refreshing experience where your senses of taste and smell will be awakened. Taste different citrus fruits and discover their unique flavors and aromas.

Salt Water Slide. Dare to slide down a salt water slide and feel the thrill as you plunge into the refreshing waters.

Labyrinth of Underground Arteries. Explore a labyrinth of subway tunnels where you will feel as if you were entering the veins of the earth. Enjoy the sensory experience of walking through this fascinating labyrinth.
Location and Hours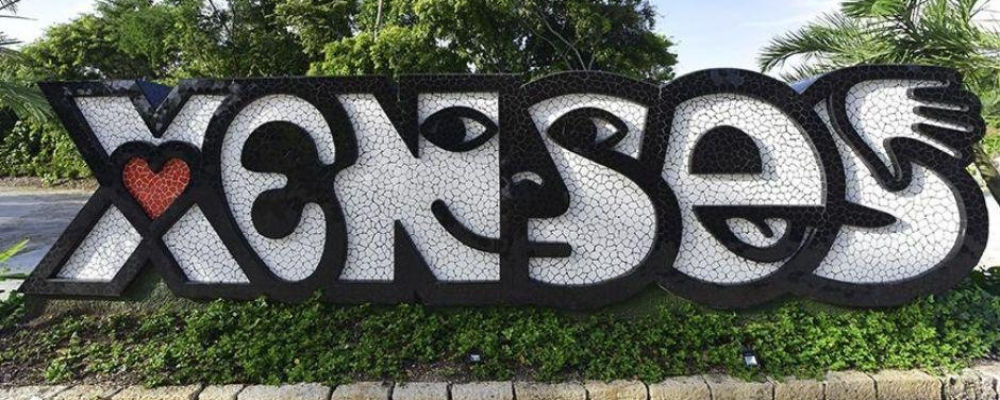 Xenses is located in the heart of the Riviera Maya, approximately 65 kilometers south of Cancun International Airport. If you are staying in Cancun Hotel Zone, you can reach the park in approximately 45 minutes by car.
Cancun to Xenses: 1 hour and 15 minutes.

Playa del Carmen to Xenses: 15 minutes.

Hotel Zone to Xenses: 45 minutes.
Xenses Park Address: Carretera Chetumal - Puerto Juarez km 282 MZA 021 Lote 062 Colonia Xcaret, 77710 Playa del Carmen, Q.R.
The park is open every day of the week. Opening time is usually at 8:30 a.m., but we recommend you check the updated schedule on the official Xenses website before your visit, as there may be changes depending on the season.
Prices and Tickets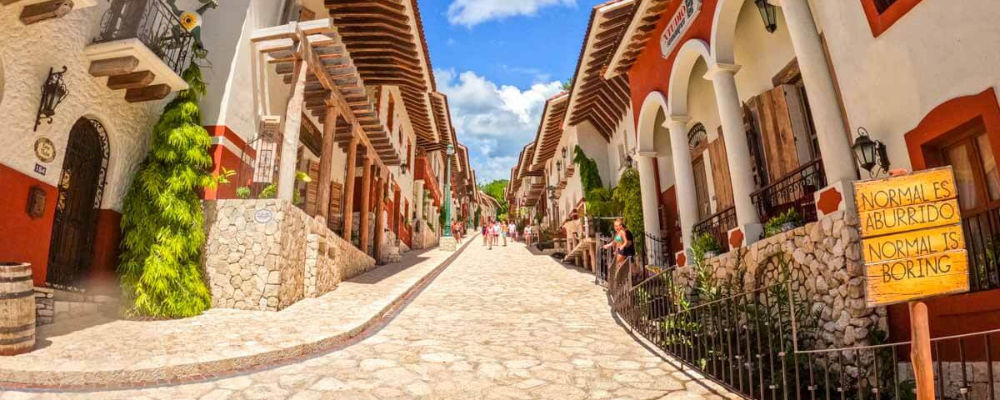 To enjoy all the wonders that Xenses has to offer, you will need to purchase an entrance ticket, which can be purchased on the website. Ticket prices may vary depending on the season and current promotions, so we suggest you check the official Xenses website for the most accurate information.
It is important to note that the cost of the ticket includes access to all attractions and activities inside the park. You will not have to worry about additional costs once you are inside, as all experiences are included in the entrance price.
Private Transportation from Cancun Airport or your hotel
If you want to get to Xenses quickly and conveniently, an excellent option is to opt for a Cancun Private Transportation service. Many transportation companies in Cancun offer private transfer services from the airport or your hotel to the park.
You can book your private transportation in advance through different online travel agencies or directly at the transportation counters at the airport. When booking, be sure to clearly indicate that your destination is Xenses in Cancun, so the driver will take you directly to the park.
Private transportation gives you the advantage of avoiding the hassles of public transportation and ensures a quick and comfortable arrival at your destination. In addition, you will have the comfort of a professional driver who will be waiting for you upon arrival and will take you directly to Xenses without any inconveniences.
Tips to visit Xenses Cancun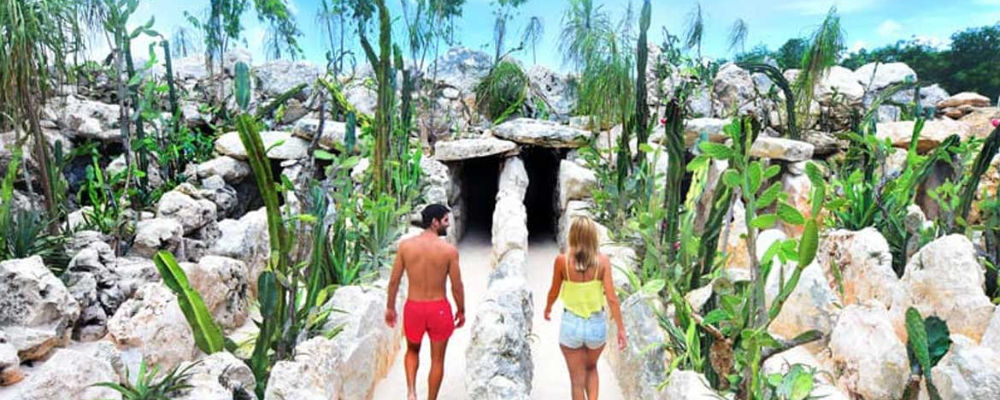 Once you have arrived at Xenses, it's time to start your sensory adventure. Here are some tips to make the most of your visit:
Come prepared. Remember to wear comfortable clothes and appropriate footwear, as some activities involve walking and getting wet. It is also advisable to bring a change of clothes and a towel.

Stay hydrated. The weather in Cancun can be hot, so be sure to bring a bottle of water with you to stay hydrated during your tour.

Follow the signs. Inside the park, you will find clear signage that will guide you to all the attractions. Follow the signs and don't miss out on any experience.

Make the most of every activity. Xenses offers a wide variety of attractions, from walking in the "Village" to floating in the "Salt River".
Don't miss more posts about Xcaret Group parks All You Need To Know About Xoximilco Cancun