Coco Bongo shows in Cancun
Contents:
You might have already planned your vacations to South East Mexico, but this article might come in handy if you are looking for things to do in Cancun besides enjoying the sun at the beach.
We have already talked about the best tours in Cancun for those who love to explore the insides of the Quintana Roo jungle. But these kinds of activities might not be what you are looking for. Maybe you are more of a partygoer that wants to explore the incredible clubs, and bars Cancun has all over the Hotel Zone.
And for those party people, we have the perfect place to go: Coco Bongo Show Cancun.
We don't want to spoil anything but we must say that Coco Bongo Show Cancun is more than a club: its a local legend. People living in Cancun must know that if you want an unforgettable night, you must go there.
Coco Bongo Show & Disco Cancun
Before discussing all the shows this club offers, we want to give you a bit of context about Coco Bongo Disco. This is undoubtedly the most famous nightclub in Cancun and has become a must-visit spot for its live shows.
Coco Bongo Show is well-known for its amazing and colorful atmosphere.
Here party goers can enjoy fantastic music with different new talented DJs and unforgettable live shows full of acrobatics similar to Cirque du Soleil.
We can also emphasize that all the club's shows are known for their constant rotation of music talents. So you can hear almost any music genre you can imagine: rock, pop, Latin rhythms like salsa and bachata, techno music, and much more!
The incredible music, their light show, and even the fireworks set up an unforgettable night!
If that isn't enough, you can pay for packages with unlimited drinks and even VIP services with bottles.
Although this is one of the most notorious clubs in Cancun, all the people know tickets aren't cheap. But many Cancun Tour companies offer special prices for travelers looking to experience the most known show in the Mexican Caribbean.
Coco Bongo Cancun Shows
Yeah, that's right. Coco Bongo Show offers multiple spectacles. You didn't think they were known for providing an acrobatic act, right? Most of these fantastic performances are inspired in different parts of the world, like Brazil. Others pay tribute to specific time ages and iconic movies!
From Brazil to Cancun: the Samba show
If you ever wonder what Copacabana parties are or how amazing the Rio de Janeiro Carnival is, go to Coco Bongo Cancun Samba night. You can learn about it by practicing this iconic Brazilian musical genre on the dance floor.
The passion this rhythm awakens can be seen in each person who bobs into this music.
Going to the Samba night is an excellent opportunity for everyone who wants to learn about different cultures while having fun.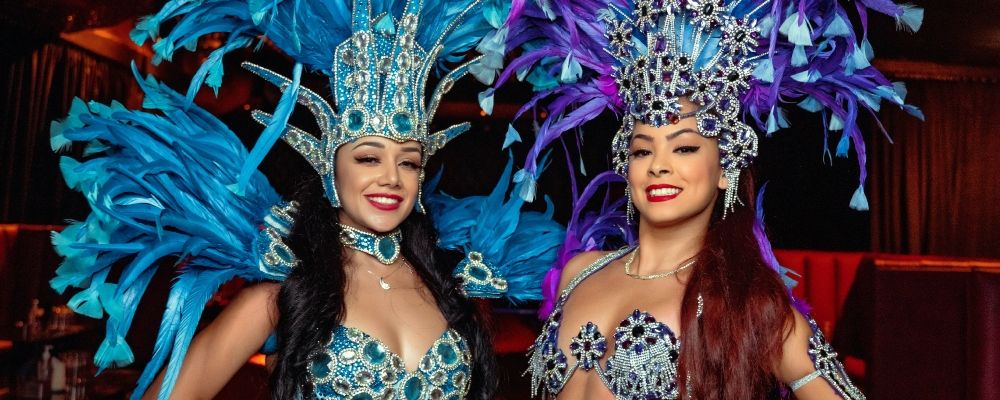 Coco Bongo Tributes
If you are a rock music fan, you should not miss Coco Bongo Tributes, mainly focused on music from the 1960s to the 1980s.
This show pays tribute to The Beatles. But that is not the only band that this club honors. Coco Bongo staff also loves Freddy Mercury and has a performance dedicated to the iconic rock band Queen.
So buckle up and get your inner rock star ready to sing the most-known songs from these artists that changed the music industry forever.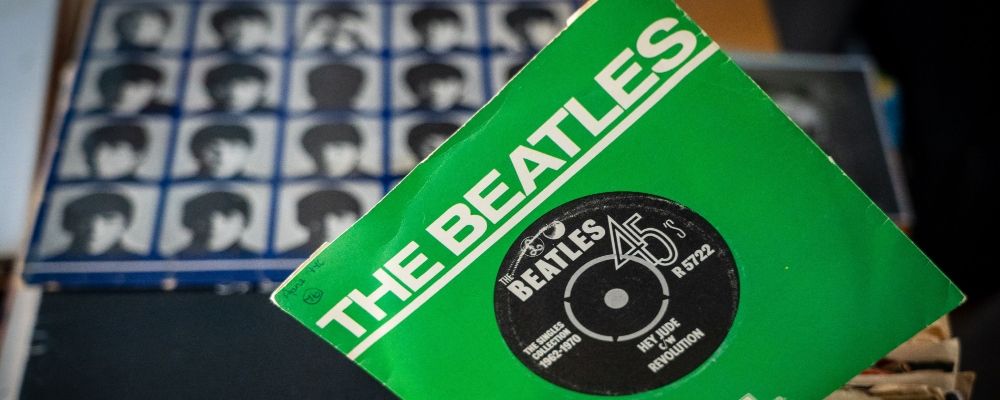 Moulin Rouge
If you are a fan of classic operas or even movies, you must come to Coco Bongo Moulin Rouge show. This spectacle inspired by the 2001 movie completely transforms the usual tropical ambiance and showcases the Bohemian atmosphere of the famous Montmartre cabaret.
Movie homages
Last but not least, Coco Bongo Cancun also offers something for cinema lovers.
For example, you can witness a show dedicated to comedy fans with The Mask Show at Coco Bongo. Inspired by the iconic movie that starred Jim Carrey and Cameron Díaz, this performance is one of the most popular at this club due to its extraordinary energy coming off the dance floor.
For those action movie fans, Coco Bongo has a show inspired by 300, the amazing picture directed by Zack Snyder. Also, you can enjoy a show based on the science fiction classic Mad Max.
Ready to live a night to remember?
Now that you have all the information you need to enjoy Cancun, don't forget that with eTransfers, you can find many tours that will make your vacations unforgettable!