Are you thinking of booking an Airbnb in Cancun? Find in this guide everything you need to know to make the best decision for your trip to Cancun and choose the perfect Airbnb Cancun for you.
Everything you need to know about Airbnb
What is Airbnb?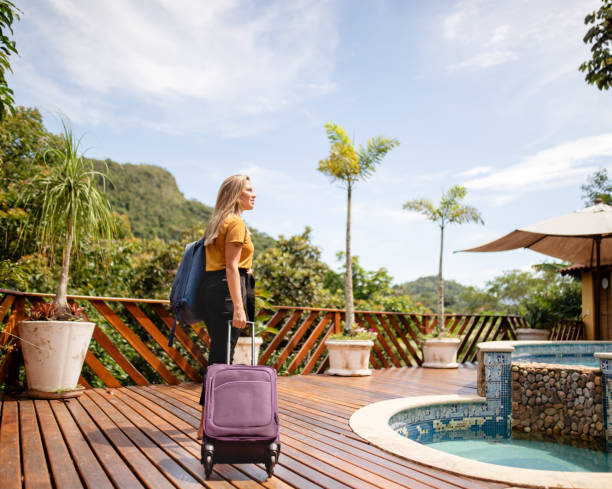 Airbnb is an agency that began operations in 2008 through a mobile application that allows millions of people to create an account and advertise available spaces for accommodation. Airbnb has made life easier for travelers by offering them diverse lodging options suitable to their needs in a fast and safe way.
This type of lodging has quickly become popular globally, as many consider it an easier way to book compared to hotels, as well as being more economical in several aspects. In Cancun, this service has become a favorite, especially for young adult travelers, usually without children and looking for a more relaxed and spontaneous trip.
How does Airbnb work?
Using Airbnb is easier than you think; the first thing you have to do is register in the application.
Secondly, you will have to search according to the place you want to stay, the number of people, travel dates, maximum price to pay, and other filters of your preference.
Once you have chosen your accommodation, you need to read all the necessary information and contact the owner in case of any doubt. Then finally, you just need to make the online payment to book your Airbnb.
Airbnb Options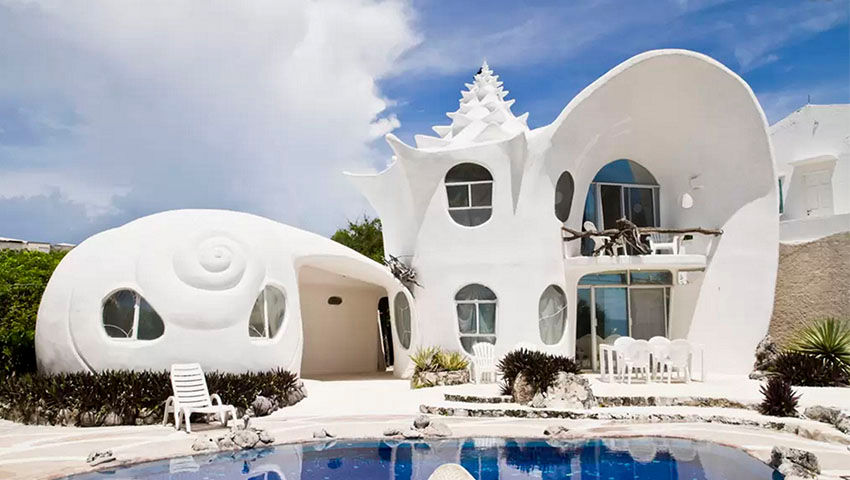 There are different types of Airbnb in Cancun; among the most popular you can find:
Complete Houses. Ideal for families or groups of friends with more than 10 people. They usually offer well-equipped facilities, Wi-Fi services, a swimming pool (sometimes jacuzzi), and free parking, among other amenities.
Studios by the Sea. This type of accommodation is ideal for couples or solo travelers. They are usually located a few minutes away from the Cancun Hotel Zone, as they have a spectacular ocean view. They almost always offer well-equipped facilities, although the spaces are smaller than an entire house.
Complete Suites. These are private rooms with independent entrances; they usually have a terrace and all the necessary amenities such as full bathrooms, Wi-Fi, TV, refrigerator, and oven, among others.
Pent-House. Ideal for couples and small families. They have well-equipped facilities and beautiful views of the sea. These apartments offer very relaxed accommodation away from the busy city life.
Airbnb prices
Prices depend on how much you are willing to pay according to your budget. The Airbnb app will allow you to narrow down the fees in your search. There are more than 1,000 Airbnb accommodations in Cancun, among which you can find rentals from $20 USD per night.
A good idea if you are traveling in a group is to rent a spacious Airbnb and split the bill; this way, the lodging will be much more economical.
Where to rent an Airbnb
Airbnb Cancun Downtown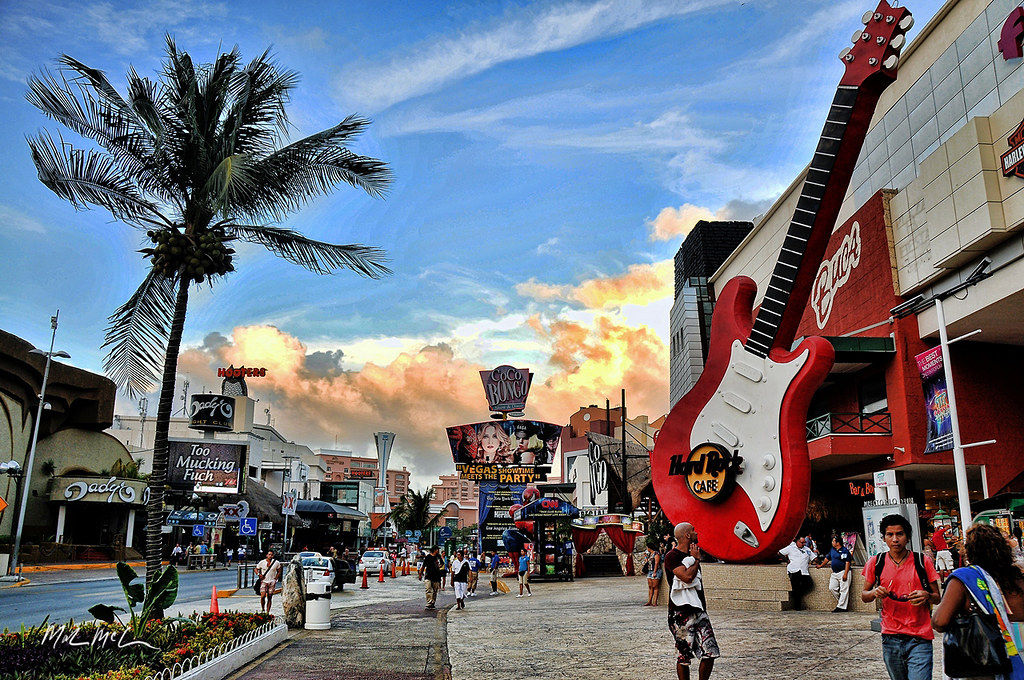 Staying in downtown Cancun has many advantages, such as the proximity to restaurants, markets, plazas, and various attractions. Likewise, you can move around more efficiently and comfortably without spending much money.
In Cancun Downtown, you can feel the rhythm of the city by visiting places such as: Palapas Park, Mercado 28, Ventura Park, Coco Bongo, Mandala Club, Hard Rock Cafe.
Airbnb Cancun Hotel Zone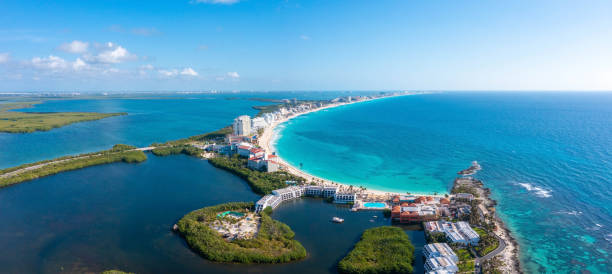 Those who choose an Airbnb in the Cancun Hotel Zone are looking to be away from the hectic city life and spend a more relaxing time surrounded by nature and beautiful ocean views. You can find several Airbnb near the Nichupte Lagoon that will offer you tranquility and magical moments.
In the Cancun Hotel Zone, you can find: Interactive Aquarium Cancun, Playa Delfines, Playa Tortugas, La Isla Cancun Paradise Experience, Aquatic Tours TravelArt Museum, Captain Hook Cancun.
Airbnb Tulum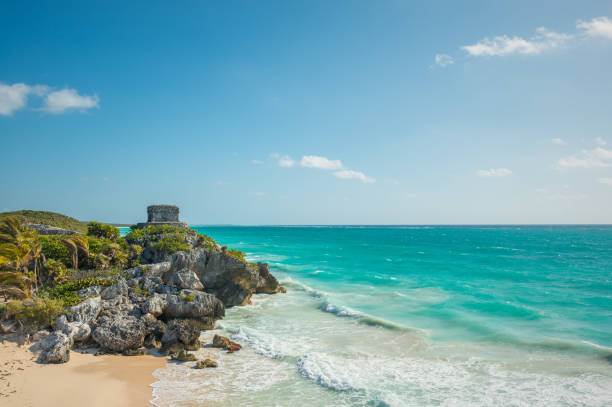 Tulum is a privileged location thanks to its beautiful landscapes with tropical vegetation and beautiful turquoise crystal clear waters. Many Airbnb Tulum offers you all the amenities to enjoy this destination. Some of the most popular accommodations are Otoch Tulum and Casa Lupita.
Not to be missed in Tulum: Tulum Archaeological Zone. Gran Cenote, Cenote Calavera Tulum, Cenote Escondido.
How to get to your Airbnb from Cancun Airport
To move from Cancun Airport to your Airbnb or from your Airbnb Cancun to any other place in Cancun, you will need a transportation service suited to your needs as a traveler and budget. Check out some of our transportation proposals that could be ideal for you.
Cancun Private Transportation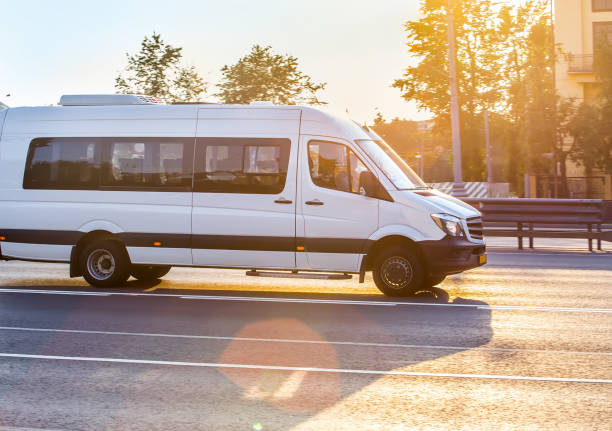 To get to your Airbnb from Cancun Airport, it is advisable to use a Cancun Private Transportation service, which offers you to travel exclusively with your companions with total privacy, and comfort.
Also, when you want to move through the area where you are staying, a Cancun Private Transfer can pick you up from your Airbnb and take you to any place you want.
Booking a Private Cancun Shuttle service is cheaper than you think, as some companies offer transfers starting from $24 USD. In addition, booking this service on time will help you better organize your trip and offer you a safe ride with certified and bilingual professional drivers.
Taxi Cancun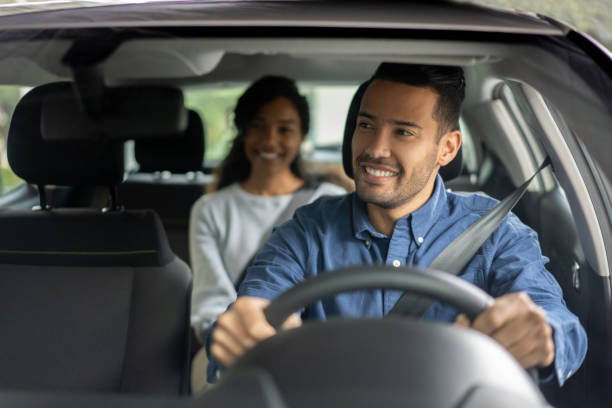 Although traveling by Cancun Taxi is a reasonably fast way to get to your Airbnb from Cancun Airport, you should keep in mind that this service is considered one of the most expensive, as their rates can exceed $50 USD per trip. Cancun Taxi prices are not regulated, so each driver assigns the price they want.
In addition, at Cancun Airport, only exclusive airport taxis are allowed to enter the airport.
ADO Bus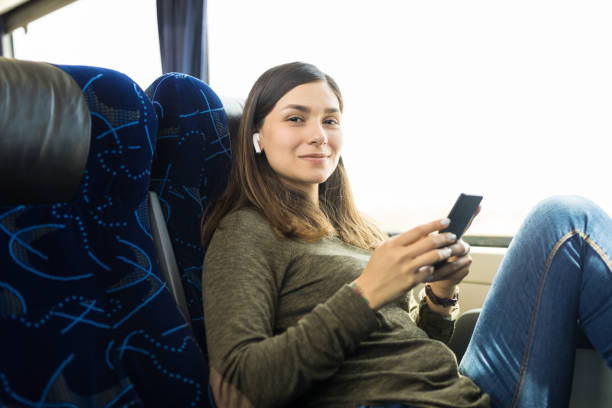 ADO bus services are one of the most comfortable, safe, and economical. The average price per-ticket is around $10 USD, which is quite affordable compared to other services. However, if you plan to travel with family or friends you should keep in mind that the organization of the trip can be complex at the time of transportation, mainly due to the lack of privacy and possible delays caused by unknown passengers. You should also keep in mind that the space for your luggage is limited, so you will not be able to take too many things on your trip if you choose this service.
On the other hand, you should know that ADO buses will drop you off at the specific terminal and only have direct routes to certain areas such as Cancun downtown, Playa del Carmen, and Tulum. So if your Airbnb is far from these areas, you will have to resort to another type of transportation, which will cause an increase in your transportation costs.
Finally, it is essential to say that traveling by ADO bus is a highly recommended option only if you travel alone, especially for backpackers.
More information