Top 3 cenotes in Cancun

Nothing is more wonderful than a paradisiacal vacation in Cancun, with beautiful beaches that harbor a turquoise sea, incredible resorts, and fun attractions for the whole family. It certainly sounds perfect, but there is so much more; Cancun is a tourist destination rich not only in nature, but also in culture.
In and near Cancun, you will find extraordinary archaeological remains such as Mayan ruins, but above all, spectacular cenotes that you can't miss during your trip. Therefore, in this post, you will know the Top 3 Cenotes in Cancun to explore during your next vacation.
The most spectacular cenotes near Cancun
To understand better, cenotes are huge cave systems that start to emerge in the ceiling of caverns or when the ground collapses in upon itself, causing them to be filled with fresh water. In other words, cenotes are natural fresh water wells, which the Mayans used for sacred purposes.
Sacred Cenote Chichen Itza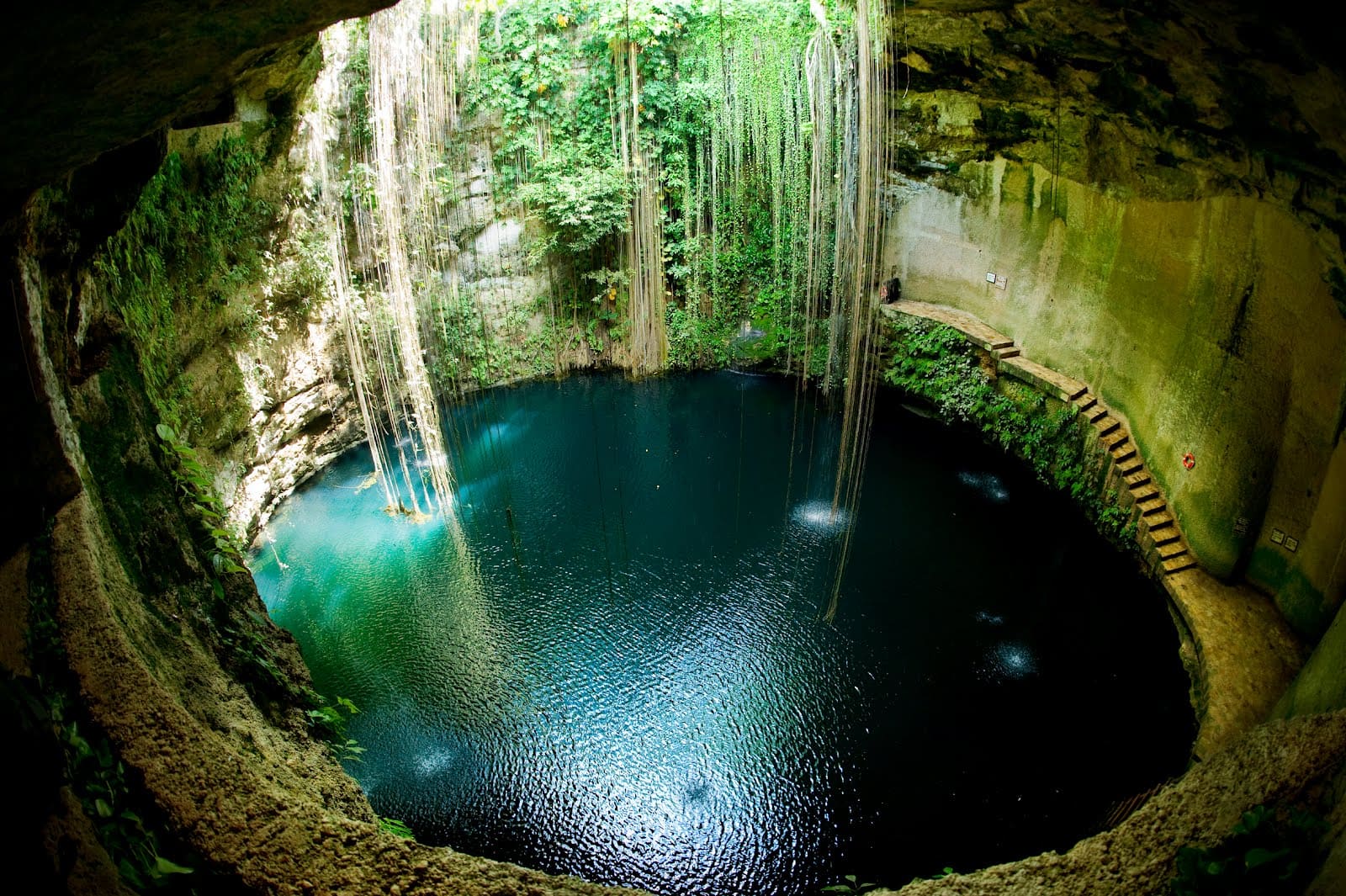 Distance from Cancun: 2 hrs and 38 min.
Visiting the archaeological site of Chichen Itza is almost an indispensable requirement if you travel to Cancun, so we recommend you not to miss its fascinating Sacred Cenote. It is connected by a path to the temple of Kukulcan and is approximately 20 meters deep.
The most interesting thing about this natural treasure is that it has been proven that the ancient Maya civilization used it to perform sacrificial rituals to please Chaac, the god of rain. Unfortunately, for all this and more, this cenote is closed to the public for swimming. It is impossible to enter, and you can only admire it from a safe distance due to its great exterior and interior depth.
Many human remains and pieces of great value have been found inside it, so it is said that this is the birthplace of underwater archeology in Mexico. The visit to this cenote has a cultural and historical motive, so it is ideal for those visitors hungry for knowledge about the Mayan culture and its traditions.
Cenote Chac Mool
Distance from Cancun: 1 hr and 30 min.
Cenote Chac Mool (also known as "Garra de Jaguar") is one of the most popular cenotes in Riviera Maya, Cancun, specifically for its fantastic caverns. It is composed of various scenarios to discover, such as caves, narrow paths, and diverse open areas.
This cenote is one of the most visited thanks to its natural beauty; it has turquoise waters, incredibly crystalline, which makes it ideal for diving or snorkeling. Its waters usually have a temperature of 25° and narrow paths surrounded by stalactites to explore during your visit.
Among its main attractions is the "Air Dome", which is a bell with air overflowing with stalactites, where you can relax and rest next to the roots of the trees and watch the bats from the small holes of this.
Gran Cenote in Tulum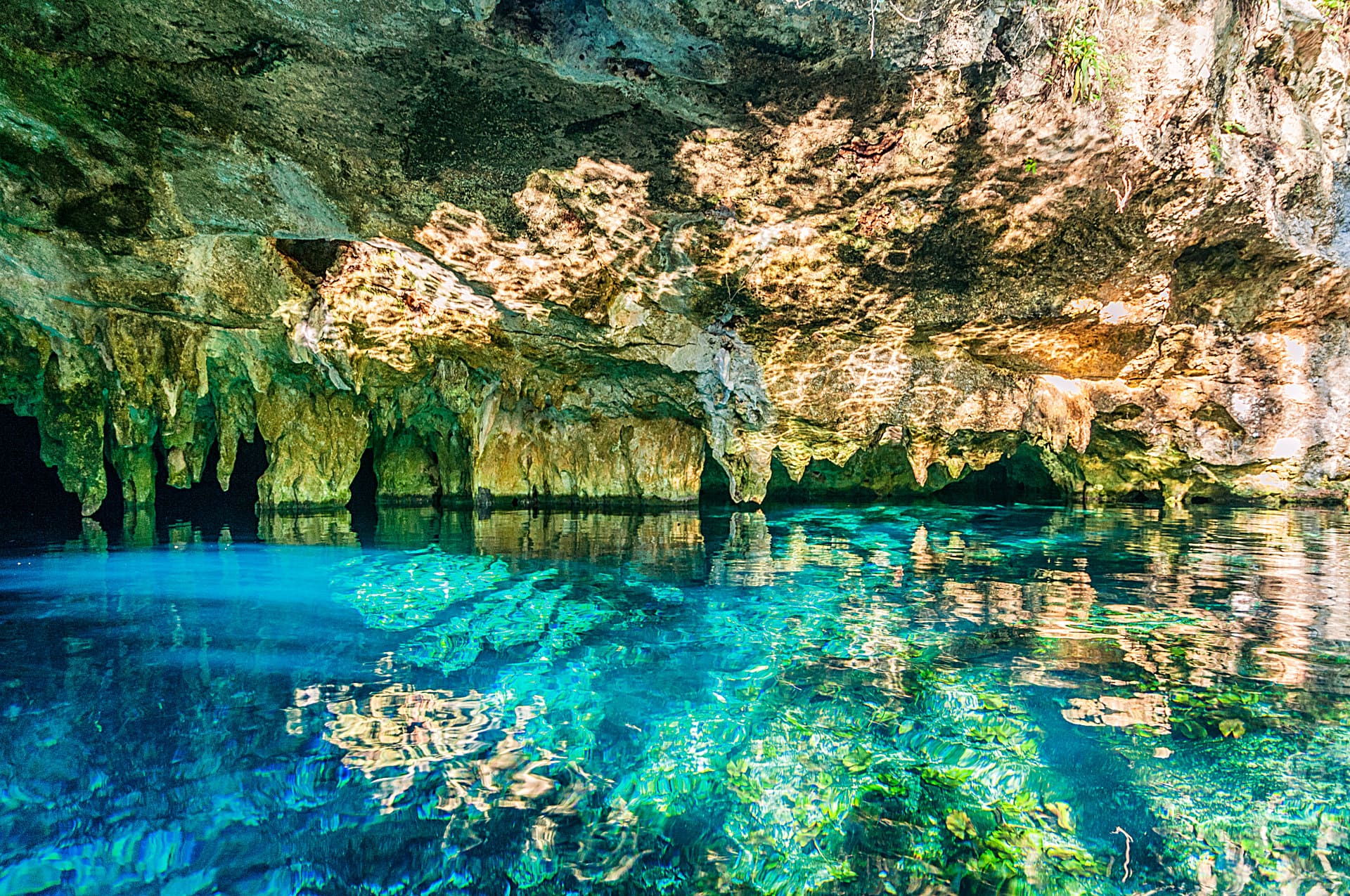 Distance from Cancun: 1 hr and 45 min.
Gran Cenote in Tulum is considered one of the best outdoor cenotes in this tourist destination; it is composed of two circular cenotes joined by a cave and is famous for the impressive and vast jungle surrounding it, in addition to its beautiful crystal clear waters.
This cenote has a subway course of 319 km, considered the longest subway river in Mexico. When you visit it, you can do many activities such as swimming in the subway paths and free diving to know its system of caves and stalactites.
If you are concerned about comfort, you should know that Gran Cenote has private showers and bathrooms, which are constantly maintained and cleaned.
Tips for visiting cenotes in Cancun
The cenotes are a key part of your trip to Cancun, these jewels of nature cannot be missing in your itinerary. Here are some essential tips to ensure you have all the information you need before visiting them.
The cenotes must be properly preserved, so before entering a cenote, it is advisable to take a bath and not apply sunscreen, perfumes, makeup, or jewelry.
If you swim in a cavern cenote, we suggest you wear a swimming shirt, either long sleeve or neoprene, due to the low temperature.
Take water shoes with you, since in some cenotes you must walk long distances or go down steps that can be slippery.
Do not touch the stalactites or stalagmites.
If the cenote requires it or if you are not a good swimmer, it is always advisable to wear a life vest. Try to bring one during your visit, since not all cenotes offer the option of renting one.
Bring an underwater camera to capture great moments underwater.
If you wish to snorkel, we recommend you bring your equipment.
How to get to the cenotes in Cancun
There are many ways to get to the Cenotes in Cancun. However, the ideal transportation option will depend on your preferences as a traveler.
Here are 3 of the most used transportation options to get to the most popular cenotes in Cancun.
Private transportation Cancun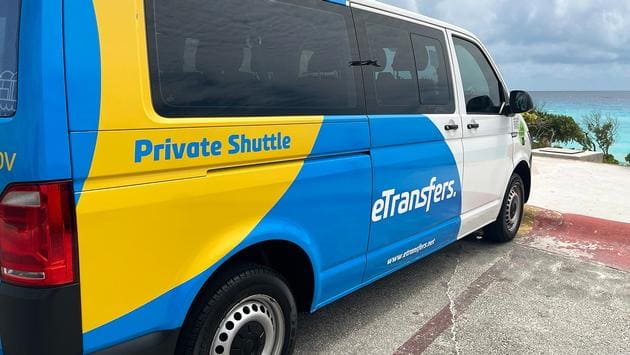 Undoubtedly, the best option to visit the cenote of your choice will be to have a Cancun Private Transportation service reserved. This transportation option offers you total comfort and privacy during your trip, besides helping you get to your destination quickly by not depending on other unknown passengers, which usually make continuous stops.
A Cancun Cenotes Transfer is much more effective and safer than a cab or public bus / ADO service. Cancun Private Transfers Agencies like eTransfers offer services from $24 USD, depending on the distance of the cenote from your place of departure.
Taxi Cancun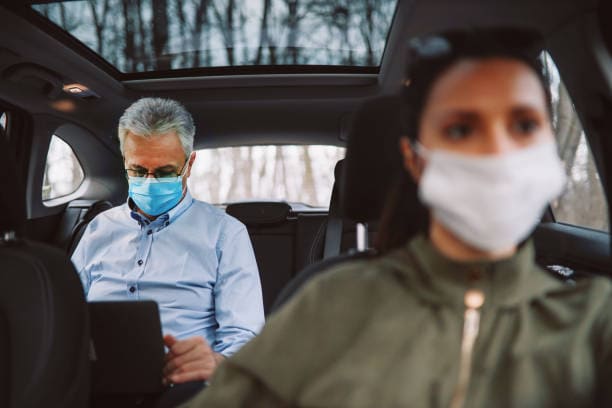 A Cancun Taxi service is a way to get to your destination quickly. However, it is often an uneconomical option due to the high fares, which are not regulated and depend entirely on each driver. For example, from Cancun Airport, the trip to Cenotes Cancun can cost up to $80 USD or more.
Also, it would help if you remembered that you would not be able to travel with a large group of people, since the capacity of passengers and luggage is limited.
ADO Bus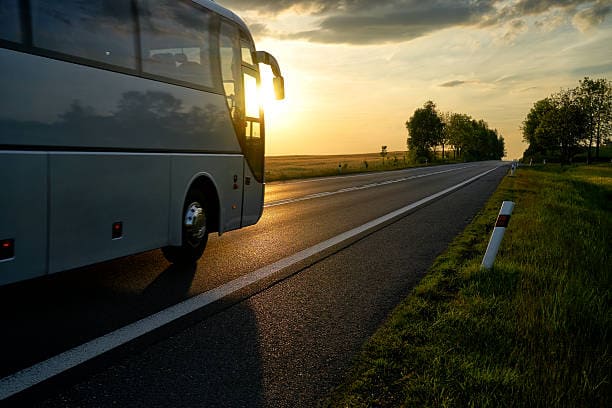 The ADO bus service can take you near to your preferred Cenote in Cancun at a very affordable price. They depart from their central Cancun bus station and the terminal in Playa del Carmen. Taking an ADO bus is an excellent option if you have a limited budget, but you should know that they only have 3 schedules a day (round trip), so your travel itinerary will depend on them.
The main problem with this transportation is that you will probably have to take another kind of transportation, since there are no direct routes to the cenotes. This situation could increase the cost of your trip.
An adventure in Cancun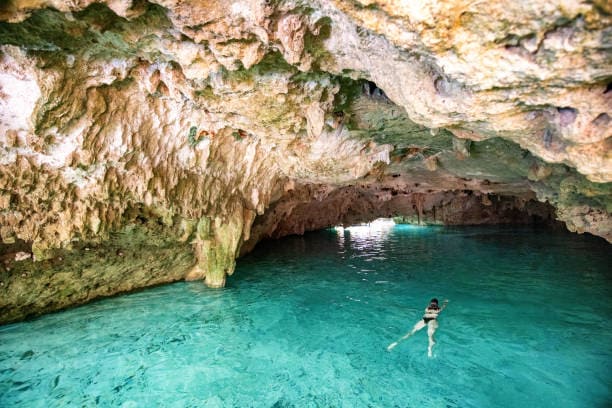 Live an adventure in Cancun, visiting the most impressive cenotes in and around the area. We hope this article has been of great help in putting together the perfect itinerary to explore these wonderful natural treasures.
The best Cenotes in Cancun are waiting for you!