Can There Be an Uber in Cancun? 2023 Guide
Want to know if Uber is available in Cancun, Mexico, and how it works? There are many news reports about this subject; the only truth is that this conflict between taxi drivers in Cancun and Uber is just beginning.
So far, Uber has been trying to work normally in Quintana Roo since it officially arrived in Mexico. Recently, a court granted the app-based transport service permission to operate in the state of Mexico.
And from day one, Cancun taxi drivers have shown their disconformity with this decision and have even taken to the streets and blocked the main entrance of the famous hotel district.
So far, this is a developing story, so we'll keep you updated with anything that happens from now on regarding the conflict between the taxi drivers and Uber in Cancun.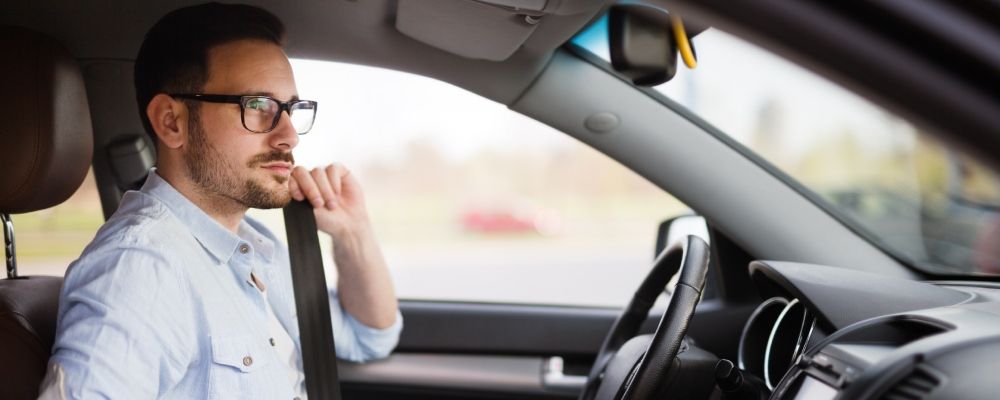 Can You Get an Uber to Cancun?
This question is far more complicated than anyone thinks. You can hop on an Uber via the app in Cancun and other parts of Mexico. Uber was first available in Cancun in 2016. However, it stopped operations in December 2017 after a year of difficulties from local taxi unions.
But in 2019, Uber decided to get back on track and work with local authorities to finally get permission to operate in one of México's most visited places. It took them almost four years until finally, a court in Quintana Roo (Cancun and Playa del Carmen's home state) allowed them to operate in Cancun.
Meaning that from January of 2023, you can legally use Uber in Cancun as a result of a ruling by a federal judge. But this decision has only sparked the conflict since the local taxi union has taken action against Uber drivers.
After the court's decision, Cancun Taxi drivers blocked the entrance to the well-known Cancun Hotel Zone. As a result, travelers and locals that worked there had almost an impossible job getting there, even policemen giving them rides to tourists to their destinations.
Officially, taxi unions claim that Uber drivers are not subject to the same licensing fees and regulations as they are, which is completely true. However, Uber has legally claimed that, since it is not a public transportation service, it shouldn't be regulated by the state and should not have to pay the same share of permissions.
But the main problem has more to do with money. The local taxi unions in Cancun are used to inflate the prices depending on each passenger. They get easy money by charging ridiculous fees for tourists and locals that they are not familiar with.
As if this wasn't enough, some Uber drivers have been targets of violence by some taxi drivers, in some cases having their car's windows or mirrors smashed. To avoid this, Uber drivers in Cancun have taken precautionary measures.
One of the most popular tricks among Uber drivers is to pretend the passengers are part of their family. So if a driver is brave enough to grant you a service, they'll probably tell you to greet them as if you were their niece, brother, or sister.
Also, they'll ask you to hop on the front passenger's seat and leave your luggage on the back seats.
But let's remember Uber prices are also not fixed and can change anytime.
Even more in Cancun. Why? Rain can be widespread during the final days of summer and the beginning of autumn. And if you are trying to get an Uber while it's raining, you'll probably see that the price skyrocketed.
Nevertheless, Uber's reputation is stronger now than the local taxis'. And in the end, only the users will decide which service is better.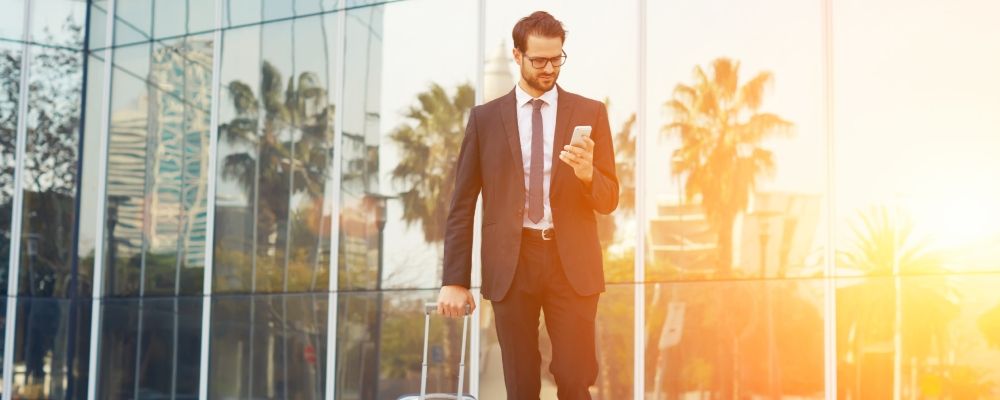 Why choose Uber over a taxi?
Short answer: Taxis are generally more expensive. Taxis in Cancun are often costly because they don't have meters and will charge you based on two things, how far you are going and how you look. They'll probably charge you a higher price if you look like a tourist.
Uber is technically fairer in terms of pricing, but remember, if the Cancun weather suddenly turns gloomy and starts raining (something prevalent, depending on summer and autumn), prepare to pay a higher price. In cases like this, both services have the same price.
Of course, an Uber driver is likelier to take a long trip than Taxis in Cancun. So, for example, if you want to go from Cancun to Playa del Carmen on Tuesday afternoon, local taxis will probably reject you, whereas Uber drivers will take you there.
Also, Uber is a far more known service worldwide than local taxis. At least with Uber, most of the users already know how the app works. Dealing with taxi drivers can differ for every country and state (for example, Mexico City's taxi drivers use meters).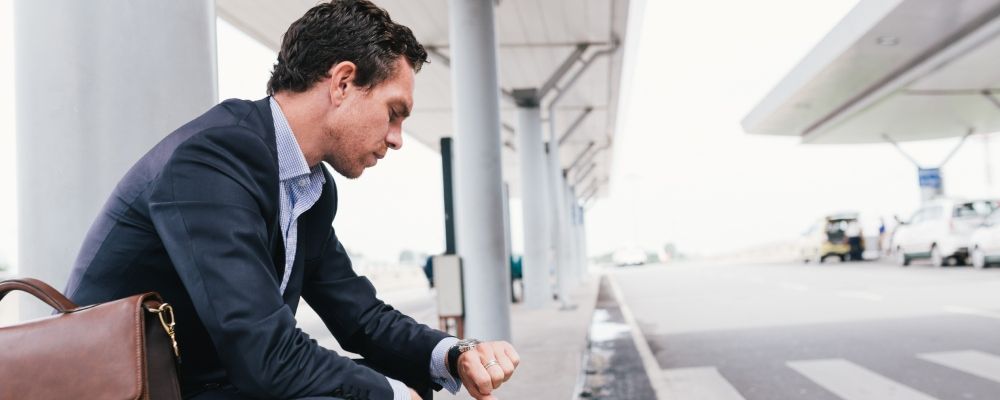 How to Get Uber in Cancun
First, you will need a local SIM card to get online. You can also use an eSIM for travel.
Next, you should download the app. Before you travel to Mexico, we recommend that you create an account.
Uber in Cancun operates the same way as anywhere else. But remember, many Uber drivers try to stay "under the radar" with all the problems with taxi companies. As a result, you may have trouble getting one to pick you up at places where many taxis wait, such as the ADO bus station, the ferry terminals, and the Hotel Zone in Cancun.
If you are not in a taxi area, wait until you're clear of them before ordering an Uber. It will make it easier to get inside one. Then, walk away from a taxi area and order your Uber if you can catch one. It is often enough to just walk around the block.
It might be better to sit in the front passenger seat than in the back. You will appear friendlier to the Uber driver when you do this.
Uber to Cancun Airport
Many people have tried unsuccessfully to order an Uber drive from the Cancun Airport. But this is completely normal since Uber drivers aren't allowed in Mexico's airports (the whole country). So while visiting Mexico, remember it's impossible to get an Uber ride in an airport.
One of the many alternatives to getting an Uber in the airport is to pre-book a private transfer from the Cancun Airport. Many companies offer this service, like eTransfers. They ask for general information about your flight, so their drivers know when to pick you up.
Also, if you want more freedom while visiting Cancun, you can go to a car rental company like City Car Rental. This service will help you get a car with Mexican plates. To get these services, remember to have your driver's license (both from your country and an international driver's license) and check the cost of each vehicle.
Remember, the rate will shift depending on which car model you choose and for how long you will rent it.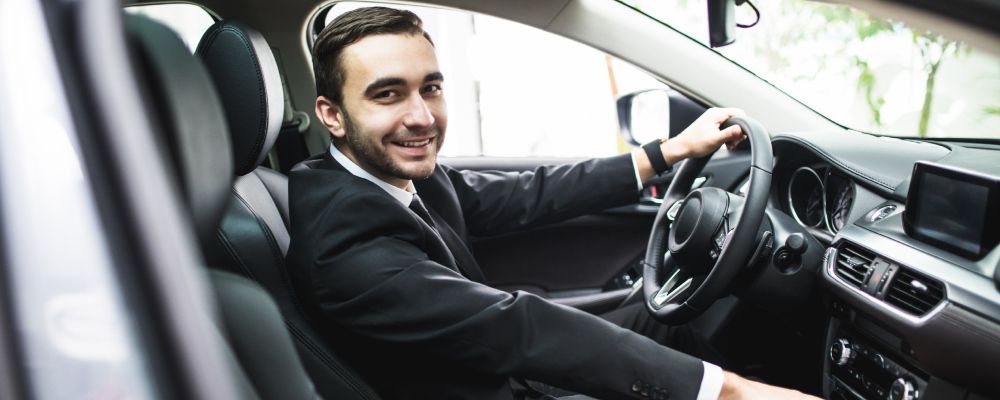 Is Uber Safe in Cancun?
The mentions of violence might put you off. However, we can say it's safe to use Uber in Cancun. However, you should be cautious. Depending on where you are asking for the service, it could be more or less likely you'll catch a ride.
Uber drivers know which areas of the city are safest, so if you take on an adventure and go to a sketchy part of town, don't expect to have an uber.
For the user's safety, Uber has the added benefit of recording the driver's name and license plate and GPS tracking your location through your smartphone - giving them accountability.
Finally, we suggest you check whether the Uber driver's car fits his profile. Don't ever get inside a vehicle with plates removed or one that isn't the one registered on the platform.