To make the most of your snorkeling adventure, consider joining a guided tour. These tours often provide transportation, equipment, and expert guides who will take you to the best snorkeling spots and ensure your safety and enjoyment.
Snorkel lovers + Seafood +Slide Catamaran-Family Friendly
Set sail on a catamaran voyage across the dazzling turquoise waters near Punta Cana, alongside fellow families, for an enjoyable day on the waves. All your needs will be attended to, including the provision of snorkeling gear for both children and adults, a delectable lunch served aboard the boat (with a special menu for kids), and convenient round-trip transportation from your hotel. Experience ultimate convenience with transportation arranged to and from your hotel, relish a delicious lunch while onboard the boat, and enjoy an open bar offering alcoholic beverages and soft drinks. Snorkeling equipment will be provided, tailored to fit both kids and adults.
Adults Only Coral Nursery Snorkeling Tour with Seafood Lunch
Experience a leisurely catamaran excursion from Punta Cana, perfect for adults seeking a tranquil getaway filled with snorkeling and swimming. The tour ensures a sophisticated and intimate atmosphere by limiting the boat's capacity. Dive into the underwater world while snorkeling using the provided equipment, and take refreshing swims in the crystal-clear waters. Indulge in a delectable seafood lunch and unlimited drinks from the open bar. Benefit from convenient hotel pickup and drop-off, relish a fresh seafood lunch, take advantage of the snorkeling equipment, and enjoy a wide range of beverages from the open bar without restrictions.
Small-Group Cruising and Snorkeling Catamaran Tour
Embark on a memorable adventure as you set sail on the pristine azure waters encircling Punta Cana, with the added exclusivity of a small-group setting limited to just 16 guests. Immerse yourself in the natural beauty of a protected reserve as you swim, snorkel, and explore the vibrant underwater world. Delight in refreshing beverages while aboard the comfortable catamaran, and unwind in the inviting hammocks, allowing the crew to pamper you with delightful tropical cocktails.
Popular Snorkeling Sites in Punta Cana - Dominican Republic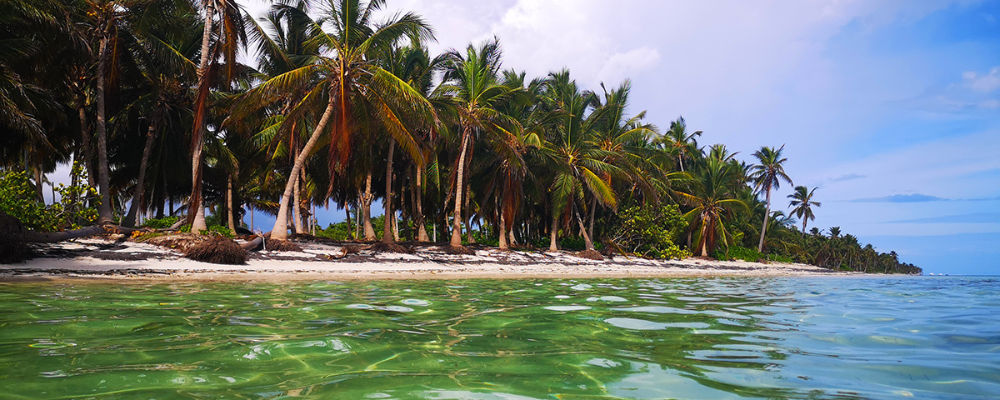 Cabeza del Toro Nature Reserve
Located just a short distance from Punta Cana, Cabeza del Toro Nature Reserve offers an immersive snorkeling experience. Dive into its turquoise waters teeming with colorful coral reefs and an abundance of tropical fish species. The reserve's calm and clear waters make it an ideal spot for both beginners and experienced snorkelers.
Bavaro Beach
With its powdery white sand and azure waters, Bavaro Beach is not only a popular sunbathing destination but also a fantastic snorkeling spot. Grab your snorkel gear and explore the vibrant underwater world where you'll encounter an array of marine life, including tropical fish, stingrays, and even sea turtles if you're lucky.
Best Snorkeling Day Trips from Punta Cana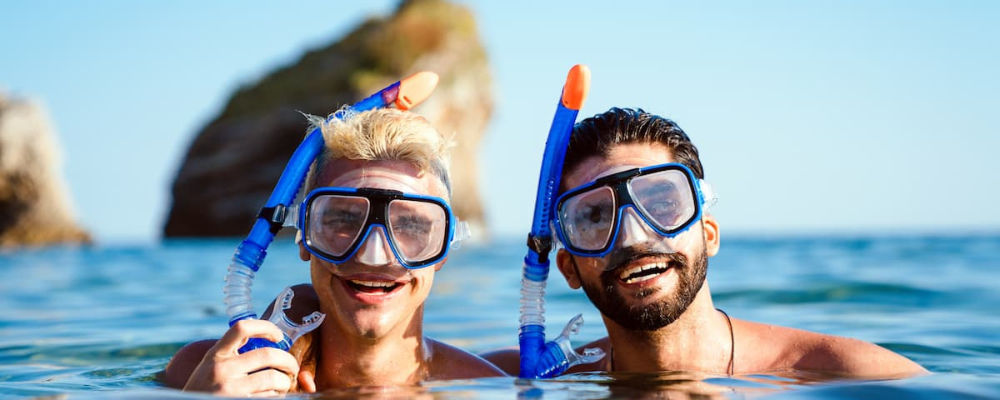 Isla Catalina (Catalina Island) - Dominican Republic
Embark on a scenic boat ride to Isla Catalina, a small island known for its exceptional snorkeling opportunities. Dive into the clear waters and discover an underwater paradise brimming with vibrant corals, tropical fish, and fascinating marine creatures. Enjoy a day of sun, sand, and snorkeling in this picturesque island paradise.
Isla Saona (Saona Island) - Dominican Republic
Take a breathtaking catamaran or speedboat ride to Isla Saona, a stunning island with pristine beaches and turquoise waters. Snorkel in the shallow reefs and marvel at the diverse marine life that calls this area home. Don't forget to explore the famous natural pool, a shallow sandbar where you can relax and soak in the beauty of your surroundings.
Map of Popular Snorkeling Sites in / near Punta Cana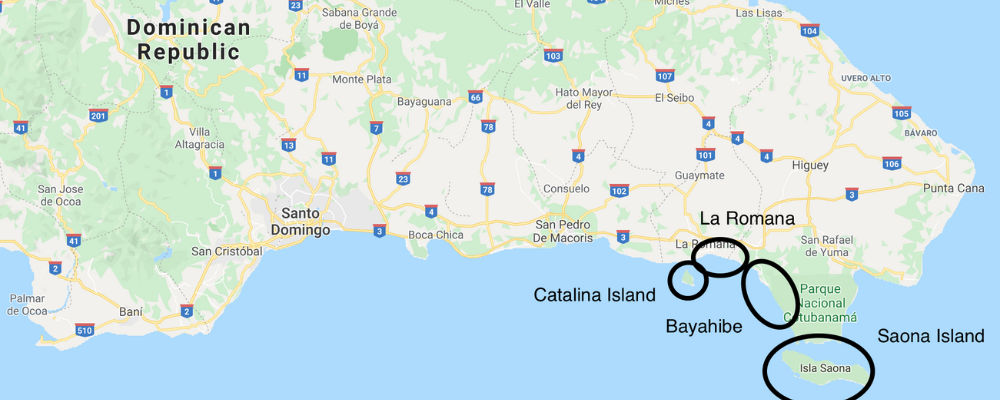 The map of popular snorkeling sites in and near Punta Cana offers a visual guide to the region's top underwater destinations. It highlights the diverse range of spots where snorkelers can immerse themselves in the vibrant marine ecosystems. From the captivating coral reefs of Cabeza del Toro Nature Reserve to the secluded beauty of Isla Catalina and Isla Saona.
Getting to Punta Cana from Punta Cana International Airport
Punta Cana is well-connected with international and domestic flights, with Punta Cana International Airport serving as the main gateway. Upon arrival, you can easily arrange private transportation services to your accommodation and begin your snorkeling adventure without delay.
Private Transportation for a Hassle-Free Experience
To maximize your snorkeling adventure, consider booking Private Transportation services in Punta Cana. With a private transfer, you can enjoy a comfortable and convenient journey to the snorkeling sites of your choice, with the added flexibility to tailor your itinerary according to your preferences.
You may also be interested in
All you need to know about Airport Transfers
Punta Cana is an exceptional destination for snorkeling enthusiasts, offering a wide range of stunning beaches and vibrant marine ecosystems to explore. Whether you choose to snorkel at Cabeza del Toro Nature Reserve, Bavaro Beach, or join guided tours to Isla Catalina and Isla Saona, you're guaranteed an unforgettable experience. So pack your snorkel gear, dive into the crystal-clear waters, and get ready to discover the captivating underwater world of Punta Cana in the Dominican Republic.