Mayaland Cancun Transfers
eTransfers offers the best quality of private transfer to Hotel Mayaland at the best price that suits the needs of customers. A company that knows how important it is for each traveler to receive an excellent to Mayaland transfers.
Before taking Mayaland Cancun transfers service, get in touch with eTransfers that you offer you a fleet of high-quality vans that will make your transfer more pleasant and less stressful, book with us, and get the best promotions.
Book now your transportation from Cancun airport to Hard Rock Hotel Cancun
You will enjoy the best of experiences when booking a private transfer to Hard Rock Hotel Cancun with eTransfers, you will be able to enjoy an impressive service from the moment you book on the website, where our customer service team will be available at all times in case any doubt arises during the booking process.
By hiring a Hard Rock Cancun airport shuttle, you will get unmatched prices and the best quality in customer service; enjoy the extras section to get snacks, drinks, and more for your transfer to the Hard Rock Cancun Hotel.
Mayaland Airport Transfer
Our private transportation service offers you the benefit of a faster and more comfortable transfer from the airport to your hotel, facilitating your tour of the city of Cancun with the most luxurious vehicles that eTransfers has for you. Save time and travel safely, with our Mayaland transfers Cancun service.
Focused in giving an excellent Private transfer to Mayaland Hotel; eTransfers has constant flight monitoring that will aim to have your unit ready when you arrive at the airport, in addition to not generate additional costs for flight delays.
Private transfer to Hotel Mayaland
Having a private transfer from the airport to your hotel is a great way to start your visit to Cancun, with this service you save time and arrive safely to your hotel. eTransfers offers you the facility to request online your airport Transfers from Cancun to Mayaland Hotels.
Transportation Rates from Cancun Airport to Mayaland Hotel
| Transportation Services | Prices in USD |
| --- | --- |
| Private Transportation | 255.99 |
| Luxury Transportation | 310.00 |
List of service available for your Round Trip transportation to Mayaland for 3 pax
567.59 USD
20% OFF
$ 472.99 USD
Taxes and Fees Included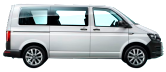 Private Transportation
Up to 8 Pax.
Up to 7 Suitcase
Price per vehicle NOT per person
684.00 USD
20% OFF
$ 570.00 USD
Taxes and Fees Included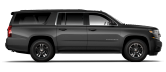 Luxury Transportation
Up to 5 Pax.
Up to 5 Suitcase
Price per vehicle NOT per person
What our clients
Says.
12690 Reviews | 4.5 / 5 |
I requested my private transportation to the Mayaland with eTransfers and it was a unique experience, they were quite nice, as soon as we arrived at the airport they were already waiting for us, I recommend the service.
12690 Reviews | 4.5 / 5 |
The service of airport taxi by eTransfers to the Mayaland was of very good quality, I was very satisfied with their attentions and great professionalism on the part of their drivers, definitely they offered an excellent service
12690 Reviews | 4.5 / 5 |
I liked very much the private transportation to the Mayaland they got us tickets for the Coco Bongo in their extras section and also they supported us to carry our luggage, very nice service.
12690 Reviews | 4.5 / 5 |
I booked with eTransfers a luxury transportation service to the Mayaland and I had a great time, after a long trip all I wanted was to rest and enjoy the trip.