What to do at La Isla Cancun?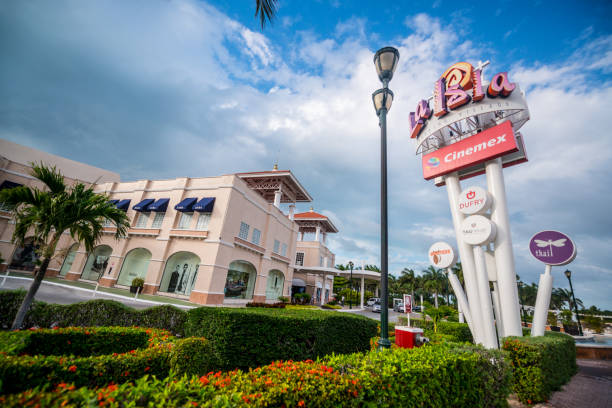 Cancun is more than just a beach destination; it has many other attractions that will make your trip a unique experience. Cancun offers the best shopping malls and stores if you are a shopping lover.
One of the most popular malls in Cancun is undoubtedly La Isla Shopping Village, located in the middle of the Cancun Hotel Zone, near dozens of majestic beaches. This is one of the most beautiful plazas in the area. It offers a unique experience thanks to its open spaces, water canals, and renowned boutiques.
La Isla Cancun has a variety of more than 160 stores of international, national, and regional brands, as well as restaurants and entertainment. This is the most visited shopping mall in the Cancun Hotel Zone and has the highest international recognition in Mexico.
Discover below everything you need to know about La Isla Shopping Village Cancun; learn more about its main stores, best restaurants, how to get there, tips, and much more.
4 things you can't miss at La Isla Cancun
Discover 4 things you can't miss when visiting La Isla Cancun, whether with friends, family, as a couple, or alone.
Stores at La Isla Shopping Village Cancun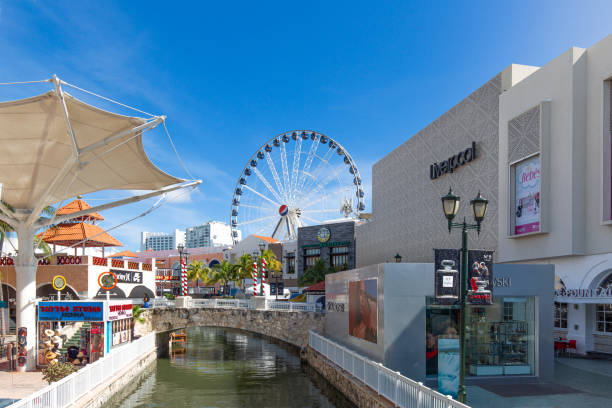 In Isla Cancun are concentrated the best stores of international and national brands, some of them are: Zara, Lacoste, Liverpool, Nike, Puma, Adidas, and Tommy Hilfiger, among others.
Restaurants in La Isla Cancun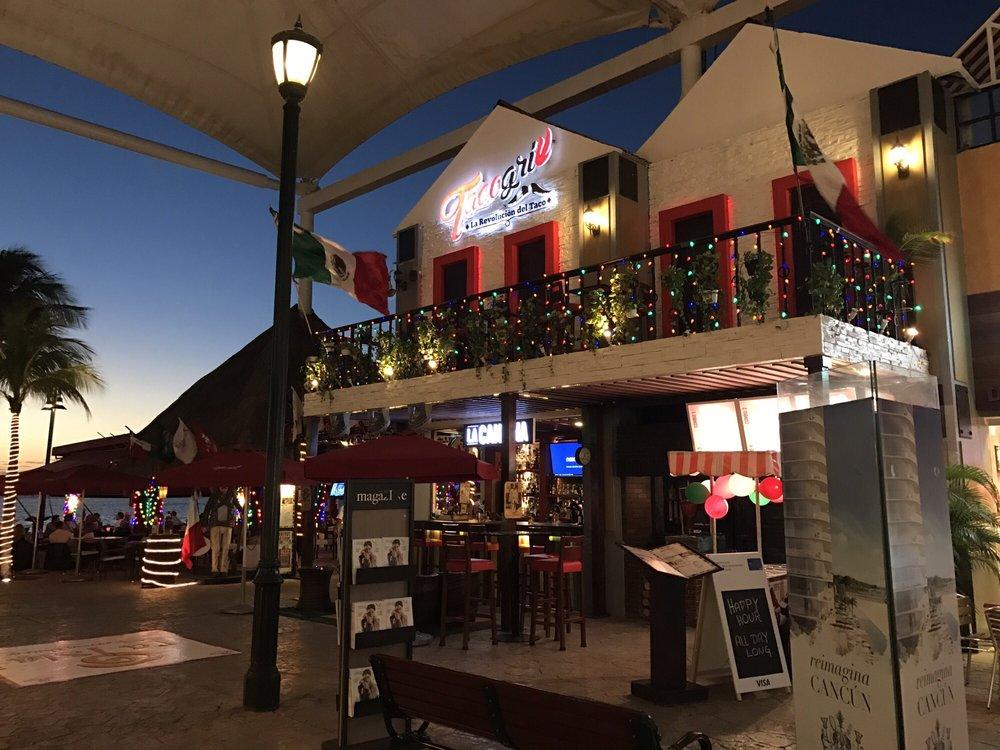 After a long day of shopping at La Isla Cancun, you can visit the restaurant area. You will find many gastronomic establishments, from fast food like McDonald's to gourmet food like Taco Grill.
Entertainment and leisure in La Isla Cancun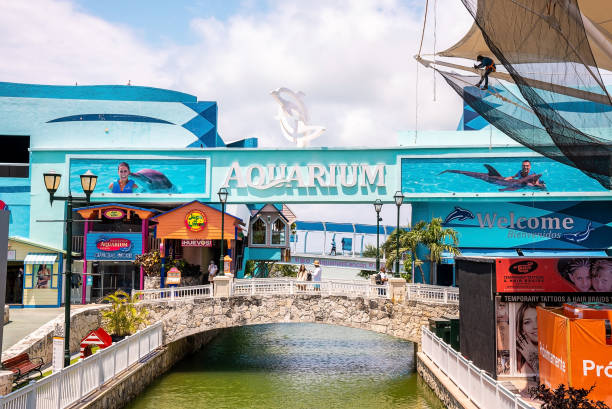 La Isla Shopping Village Cancun comprises stores and restaurants and offers visitors various leisure and entertainment options. Within this plaza, you can find the Interactive Aquarium, Cinemark, Ripley's Museum, Ferris Wheel, and even a gondola ride through the canals of the Nichupte Lagoon.
Other establishments in La Isla Cancun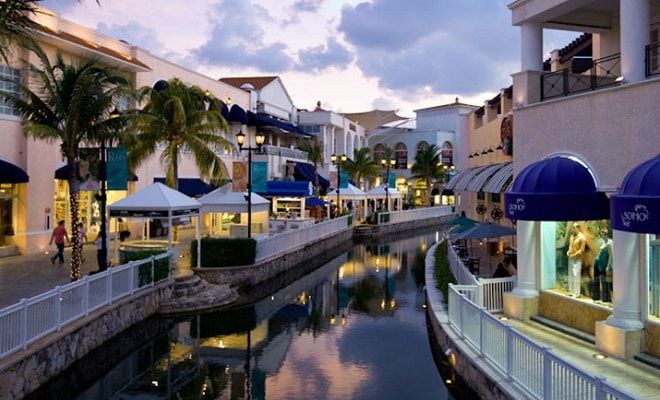 La Isla Cancun has other establishments that can greatly help your trips, such as pharmacies, car rental services, travel agencies, and more. This shopping mall is an excellent spot for tourism, as it connects visitors with services that can help them on their visit to Cancun.
How to get to La Isla Cancun?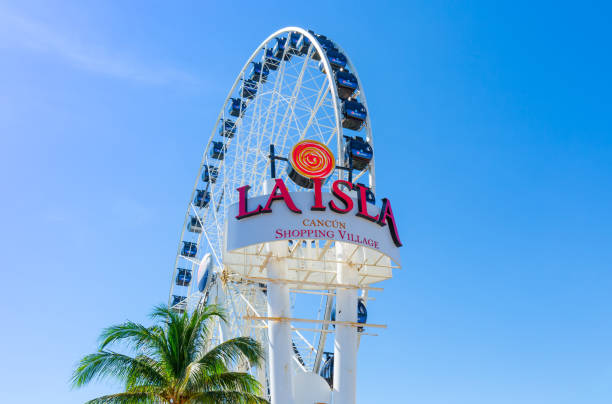 La Isla Cancun is at km 12.5 of Boulevard Kukulcán. To get there, you will need to use diverse transportation methods such as a Car Rental or a Transportation service in Cancun. However, any bus with the "Hotels" route could greatly help you to get to any place in the Hotel Zone if you have a more limited budget.
Recommendations for visiting La Isla Cancun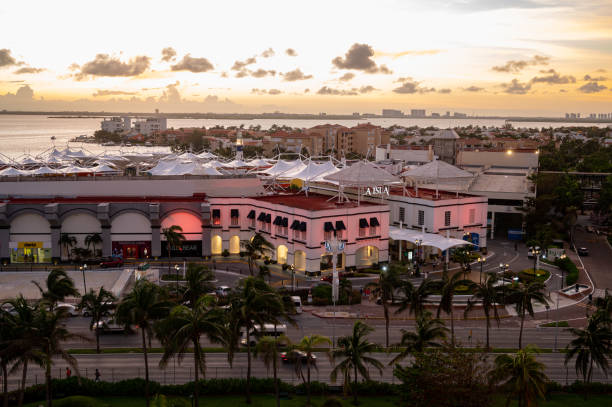 Now that you know more about La Isla Cancun, here are some tips you can take advantage of during your visit.
The opening hours of La Isla Cancun are from 8 am to 11 pm.
If you decide to visit the plaza with a rental car, you should know it has parking. However, this has a cost depending on the time of your visit.
Wear comfortable shoes, as walking around the plaza can be tiring, especially if you plan to go shopping.
If you want to visit other nearby places, read our article about 6 things to do in Cancun Hotel Zone.